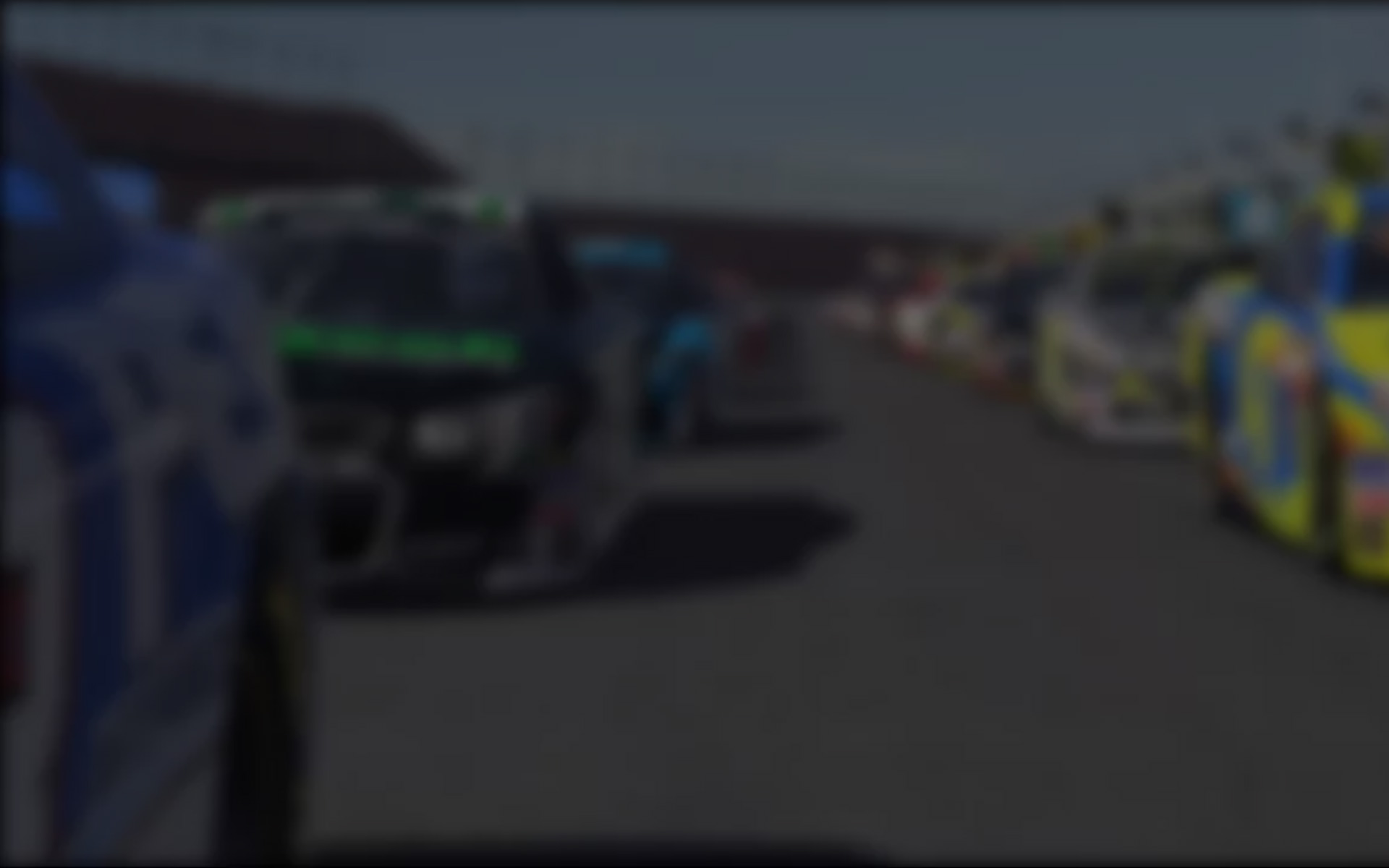 You could certainly say that Fredrik Tackman is a quick learner.  Last season he finished a respectable 13th in the iRacing.com Star Mazda Series with seven wins in 22 starts.  Season 4?  He's leading all comers after eight weeks of racing, with 19 wins (and 38 top fives overall) in 42 starts.  But as the 40-something (at least until October!) from Ostersund, Sweden says it's not really the results that give him pleasure so much as the feeling of being in control of the car.  And Tackman is in control of a lot of  different cars on the iRacing service, with wins in Season 4 in a Class A Impala at New Hampshire and in an HPD-ARX01c to his credit, along with all those victories in the Star Mazda.
But what would really float Tackman's boat would be the chance to hook-up his sim rig to the PA system at the annual musical festival in his hometown.  Read on . . .
Q:    How long have you been sim racing?
A:    Started with GP2 back in 1997 I think,with a keyboard.
Q:     What attracted you to iRacing?
A:     I've had been in SimChallenge,Swedish Sim Racers and SimRacingTeamChallenge before iRacing but realised that the top Dogs were in iRacing.  So after DMSv (my Swedish Team) had won the SimRacingTeamChallenge league (spring, 2010) I asked the team if they where up to a move to iRacing . . . and here we are.  Also the service is unbeaten by far.  I just love the way it works, and really hope old real life racers understand how fun they really can have on track after their careers have ended.  You don't need to be a computer wizard to enjoy iRacing; just plug in the gear and go.
Q:    What are favorite iRacing cars/tracks?
A:     Spa, Suzuka, Phillip Island, Martinsville, Chicagoland, Pocono.
Q:    What do you like most about iRacing?
A:    As I earlier mentioned, the superb service with all stats; (the) possibility to chat and talk in game; the easy update procedure and the lovely sculptured and laser-scanned tracks and cars.
Q:    What would you change about iRacing?
A:    It's not really important, but since I really want to spread this to my friend and others who can sit down in my rig I would like to be able to log in with a name change like "Tackman's guest driver" to practice servers.
You don't need to be a computer wizard to enjoy iRacing; just plug in the gear and go.
Q:    How many hours a week do you spend on iRacing?
A:    About 10-20 hours . . . gosh this is really fun!
Q:    Do you do any "real world' racing?  If so, do you use iRacing to practice or prepare for your real world races? If so, how?
A:    No, only experience is some rental carts and a fair bit of snowmobiling before the kids came along.
Q:     Tell us about the paint schemes on your helmet/car(s)
A:    My helmet have a Swedish theme and my cars are TeamDMSv or TeamOrion painted.
Q:    What other sim racing activities (Forza, Gran Tourismo, etc.) do you do?
A:    Since iRacing no other sims.
Q:    What are your favorite video games?
A:    It's iRacing all the way.
Q:     What is your most memorable iRacing moment?
A:     It must be the latter part in Star Mazda series where I slowly starts to get a grip of the sim's characteristics and can do decent lap times. It's not really the results, rather that I start to feel in control of the vehicle.
It's not really the results, rather that I start to feel in control of the vehicle.
Q:     What is the iRacing moment you'd love to forget?
A:    At Zandvoort, fall of 2010 . . . I think I forgot to put a gear in at the start….
Q:     What car/track would you like to see iRacing add to the service?
A:    Funny ,I was thinking of it earlier today before I got the question.  I think Brno is a superb track and Pikes Peak  and — if I can dream — Nordschleife!!
Q:     What person, living or dead, do you most admire? Why
A:     Without Teddy Roosevelt and Winston Churchill it could have been another world.  If we talk racing, I like Nigel Mansell (because he) mastered both road and oval racing.
Q:    What's your favorite real world racing series?
A:    Formula1 and NASCAR
Q:    Name of the most recent book you've read?
A:    Charlie and the Chocolate Factory with my son.
Q:    Name of your favorite movie/TV show?
A:    I like music so Idol, Seinfeld and all motorsports.
Q:    How many of your close friends are iRacing members?
A:    At the moment two, if we talk friends in my town.
Q:    Has competing with iRacers all around the world influenced your opinions/outlook on life/world events? How?
A:    I've been to two F1 events and really would like to see some NASCAR too.  In sim racing I really hope more big events show-up on different car shows for example.
I would like to put my rig next to the mixing hut in front of the big stage, plug it into their BIG projector and show the masses what iRacing and simracing is about.  Imagine . . . log on to a truck series practice with a bunch of pre-warned friends and fire up the V8 in that big PA system and go for a spin around Charlotte!   There is a lot of music festivals around the globe . . . the thing for iRacing would be  to get hold of guys [or sending me around :)] near the festivals  and talk to the festival arranger to bring some pause entertainment when workers rig the stages . . .
---
You may also like...
---