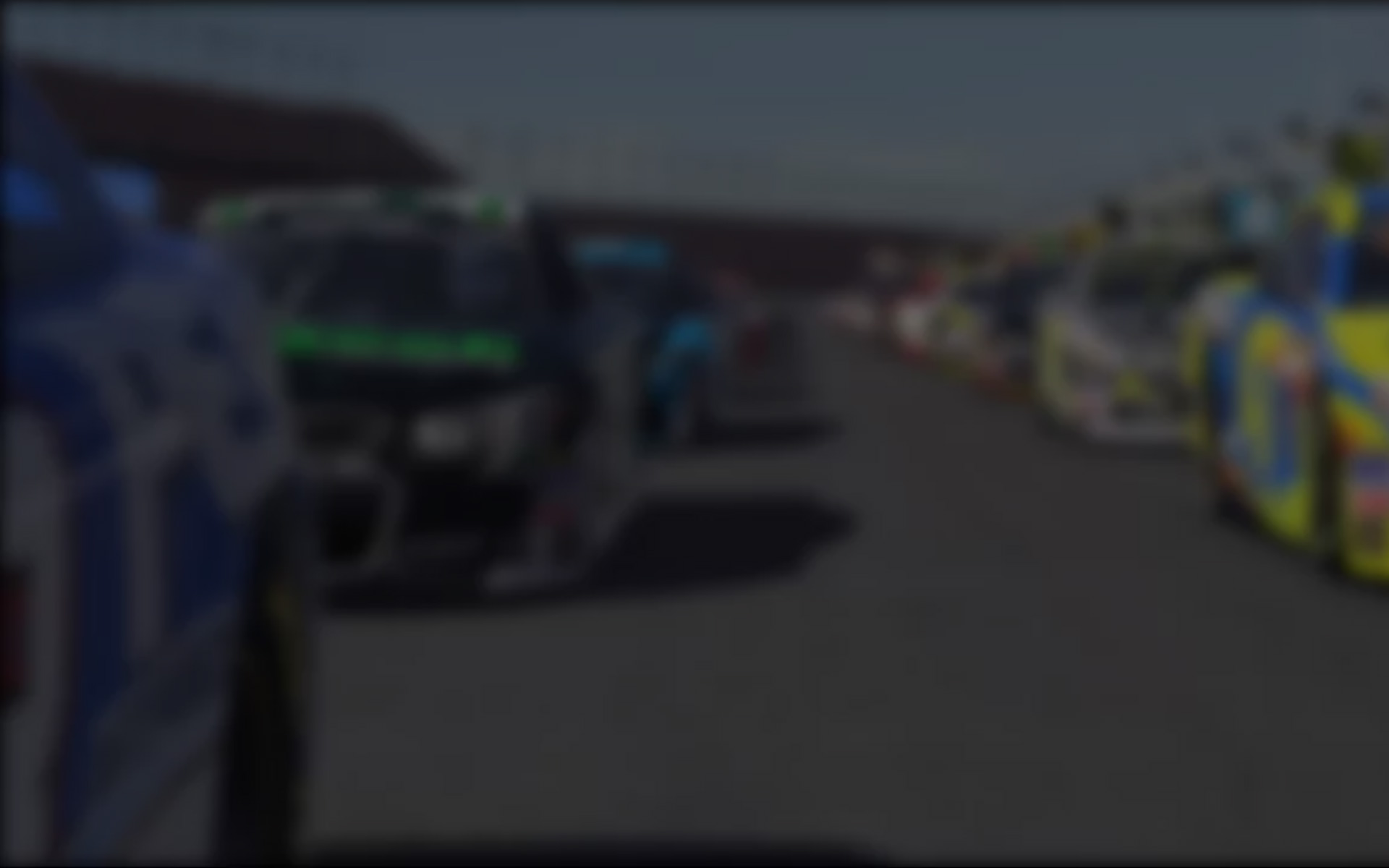 Regular inRacing News readers are no doubt familiar with the name Kalle Ruokola.  His name is splashed all over Katier Scott's Classic Teams Championship reports, from the race results to the superb images of his used to illustrate the stories.  But the resident of Vantaa, Finland can do lots more than wheel a Lotus 79 and take great screen shots.  A music buff and avid golfer, he sports an impressive 205 wins in 614 road course starts (and another 10 on the ovals) with season  crowns in the inRacingNews Challenge (SRF), Prototype & GT Championship (Corvette C6.R) and the Radical Racing Challenge, not to mention a slew of Time Trial titles to match.
To date he has yet to stand atop the points in the Classic Lotus GP Series, though not through want of trying as P3 in two of the last three seasons of Lotus 79 competition attest.  The fact that he was recruited to drive for defending CTC champions Ferrari in Season 4 is another indication of Ruokola's sim-racing abilities, abilities that will surely earn him that elusive Lotus 79 title sooner than later.
Q: How long have you been sim racing?
A: I've been sim racing since the early 90s. I started with Geoff Crammond's F1 Grand Prix. Before iRacing I drove a lot of Grand Prix Legends.
Q: What attracted you to iRacing?
A: I saw some youtube clips which looked really good and also knew that almost all the fast guys like (Greger) Huttu were in iRacing, so it had to be quite good. I saw an advertisement for three months at the price of one and decided to give it go, as that wasn't too expensive.
Q: What are favorite iRacing cars/tracks?
A: Well, I really loved the Lotus 79 on the otm and I also like the Radical. Haven't done enough laps yet to really say how I feel about the Lotus now, after the big update. It doesn't feel terrible, that's a good start. I ran the SRF a lot when I started, but haven't touched it in a while now.
I'd say my favorite tracks are Spa, VIR, Phillip Island and Oulton Park. On the oval side, which I don't do a lot, I like Milwaukee and Indianapolis.
Q: What do you like most about iRacing?
A: Good competition, interesting cars and tracks.
Q: What would you change about iRacing?
A: I don't know really. Maybe car-specific iRatings might be an idea worth trying?
SR penalties could be a bit more harsher. Now it's pretty easy to keep a high license and still rack-up pretty impressive incident counts in races.
Q: How many hours a week do you spend on iRacing?
A: I used spend a lot more time than nowadays, but now I think it's less than 10h/week. I still might have the site open in the background and I might read the forums, but actual driving hours are counted in single digits.
Q: Tell us about the paint schemes on your helmet/car(s).
A: My helmet is painted a bit like JJ Lehto's helmet, when he was racing in Formula 1. With the Lotus, I'm in the Classic Team Championship and this season I'm driving the 1979 Ferrari paint.
Q: What other sim racing activities (Forza, Gran Turismo, etc.) do you do?
A: I don't really drive other sims anymore. Sometimes we do some Gran Turismo racing with my friends, but that's not that often.
Q: What are your favorite video games?
A: I love the Fallout games and liked Mass Effect. I've always loved LucasArts games, Indiana Jones and Monkey Islandsand such. I grew up with them.
Q: Do you do any real world racing? Has iRacing been of any benefit?
A: I've only raced a few times with karts. I had a racing license for an endurance series a while back. A few friends and I bought a car for that series (a Mazda MX-7), but our money ran out before we got to the actual racing part . . . so, no real benefit from real world experiences.
Q: What is your most memorable iRacing moment?
A: I remember an endurance race with SRFs at Spa, for over thirty laps I fought with two drivers and managed to win in the end. That was a fun race.
I also remember well the first time I won over Chris Hughson in the SRFs: it was a last lap, last corner overtake at Silverstone.
"It feels a bit different when things like Hurricane Sandy happen . . . you now know members from there."
Q: What is the iRacing moment you'd love to forget?
A: There's the occasional stupid mistake, which has ended the race, but nothing really severe that comes to mind.
Q: What car/track would you like to see iRacing add to the service?
A: I'd like to see a BMW M3 e30 spec series and also a mid 80's turbo F-1 would be cool. Like 1985 Williams which Keke Rosberg drove.
I also would like to see Finland's best track, Ahvenisto in iRacing. It would very good club circuit with those elevation changes and great corners.
Q: What person, living or dead do you most admire?for
A: I've always admired Keke Rosberg for the pioneering work he did Finnish F-1 drivers. I don't think we could've seen for example, Mika Häkkinen in F-1 without Keke.
Also, one of my childhood heros, Markku "maximum attack" Alén.
Q: What's your favorite real world racing series?
A: Formula 1 is the number one, but I also like MotoGP and World Superbikes a lot.
Q: Name the title of the most recent book you read.
A: "I, Partridge – we need to talk about Alan"
Q: Name of your favorite movie/TV show?
A: One of my favorite movies is Office Space. Favorite TV show was Frasier, but now it's probably Parks and Recreation or Modern Family.
Q: How many of your close friends are iRacing members?
A: None so far. They all have consoles and aren't that eager to invest enough money to get a computer that could run iRacing.
Q: Has competing with iRacers all around the world influenced your opinions/outlook on life/world events? How?
A: It has offered some interesting opinions and conversations with people from all over the world. It feels a bit different when things like Hurricane Sandy happen on the other side of the world, and you now know members from there.
---
You may also like...
---