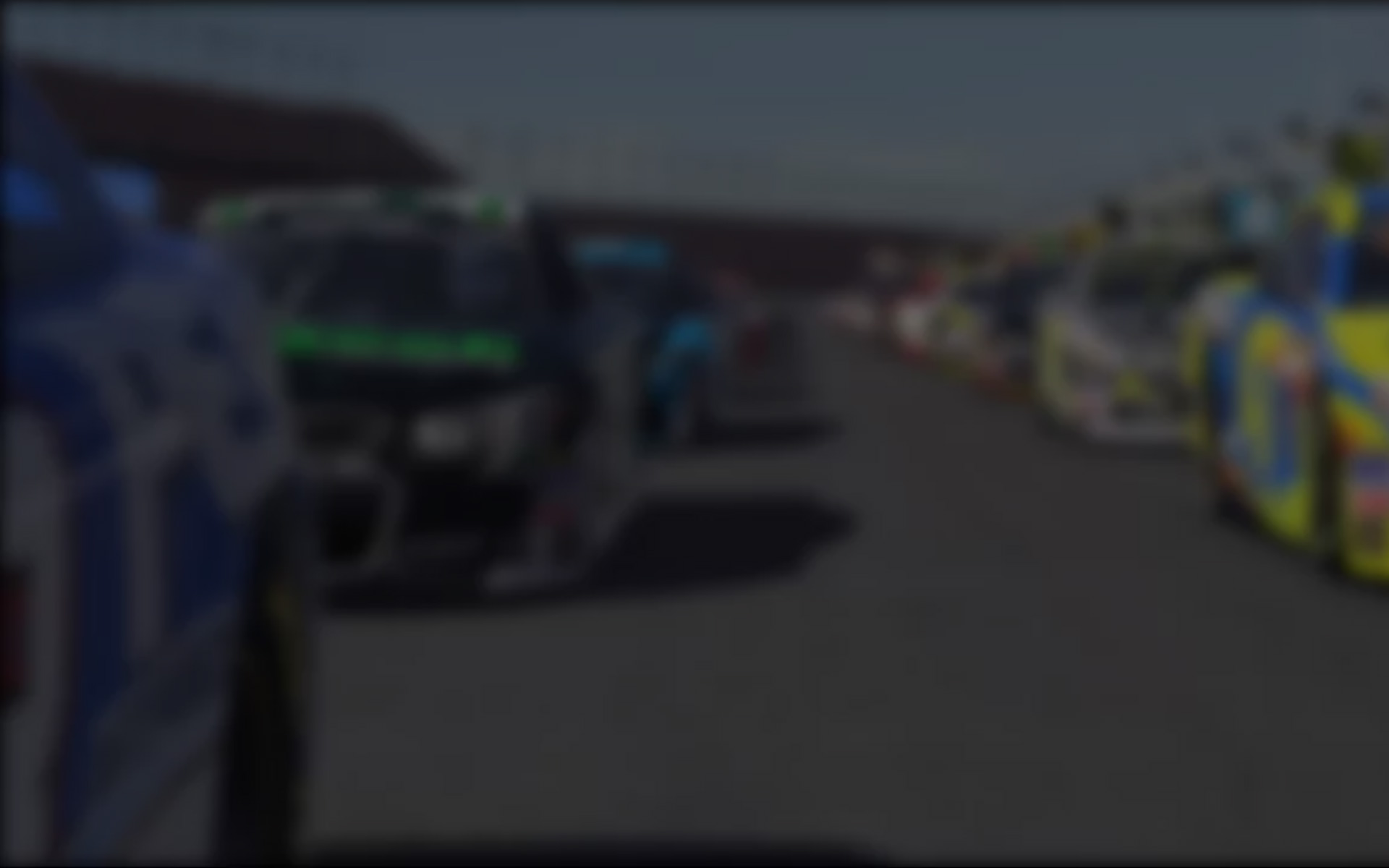 Next time you find yourself going wheel-to-wheel with Kay Kaschube at Phillip Island, consider giving him a wide berth in Turn Two (aka Southern Loop).  After all, he just might be inclined to return to his racing roots and head straight for the waters of the Bass Strait.  You see Kaschube cut his racing on the waters of Europe: vice champion of the 2010 German Powerboat Championship, he finished in the top five of the FR1000 class championship every year since 2008.  You could say racing is in his blood, as his father — Udo — won the 2011 European Powerboat championship.
On the water or the digital tracks of iRacing, winning is in Kaschube's blood.  He captured the Corvette class title of the 2012 S1 iRacing.com Prototype/GT Challenge (open setup) on the strength of 14 wins in 20 outings and, so far this season, is batting 1.000 in the iRacing.com GT Challenge, with six wins in as many outings.   And when he's not racing online or on the water, Kaschube found time to post a pretty cool video that nicely encapsulates his passion for powerboat racing:
Q:    How long have you been sim racing?
A:    The first "sim" I bought was Grand Prix 2 in 1996. I was driving with a joystick with two buttons and without any details due to my slow PC but it was fascinating.
Q:     What attracted you to iRacing?
A:    It was my friend Marcel Wiemers who convinced me to finally try it.
Q:     What are favorite iRacing cars/tracks?
A:    The Corvette C6R and Spa-Franchorchamps.
Q:     What do you like most about iRacing?
A:    I like the whole approach of iRacing. Even if there are limitations you can see that they are trying hard to give us the most realistic experience. And the racers add to that by being very competitive while the system works good to get clean races most of the time.
Q:     What would you change about iRacing?
A:    There is not much I would change other than always developing it into something more to reality without making compromises. For example adding changeable weather conditions.
Q:     How many hours a week do you spend on iRacing?
A:    Everything included about 8-10 hours a week.
Q:     Tell us about the paint schemes on your helmet/car(s).
A:    As a part of the falconGP team I'm using the team paints. They are based on the colors of Avanade, our main supporter.
Q:     What other sim racing activities (Forza, Gran Turismo, etc.) do you do?
A:    As I already put much time into iRacing I have no time for other sims but I'm following the progress of rFactor2 and Asetto Corsa.
Q:     What are your favorite video games?
A:    No gaming, just sim-racing.
Q:     What is your most memorable iRacing moment?
A:    Somewhere during the first race of the season I realised that I can challenge the top guys. I did not win the race but I still know how happy I was to be competitive.
Q:     What is the iRacing moment you'd love to forget?
A:    The second pitstop at the Sebring 120. I was too fast approaching my pit and was losing more than three seconds. Some laps later Teemu Vuolle came out of the pits 2s in front of me and was winning the race.
Q:     What car/track would you like to see iRacing add to the service?
A:    I would love to race with a BMW GT car at the Nordschleife.
"Reinhard Gerbert is still competing at front after more than 40  successful years . . . I would love to still have the same kind of energy and dedication when I am that old someday."
Q:     What person, living or dead do you most admire?
A:    I do hydroplane racing in real world and there is a 72 year old man, Reinhard Gerbert, who is still competing at front after more than 40  successful years. He is still building boats and one of the first to try out new things. I would love to still have the same kind of energy and dedication when I am that old someday.
Q:     What's your favorite real world racing series?
A:    Formula 1
Q:     Name the title of the most recent book you read.
A:    Prop Riders: 60 Years of Racing Hydroplanes.
Q:     Name of your favorite movie/TV show?
A:    Top Gear.
Q:     How many of your close friends are iRacing members?
A:    Unfortunately none of them, but I am working on it. 🙂
Q:     Has competing with iRacers all around the world influenced your opinions/outlook on life/world events? How?
A:    It has made the world a bit smaller for me. To compete against a car driven by someone living thousands of kilometres away is a nice experience. It also shows me that you can always find people with the same interests even if people you see everyday think you are a bit of a freak. 🙂
---
You may also like...
---