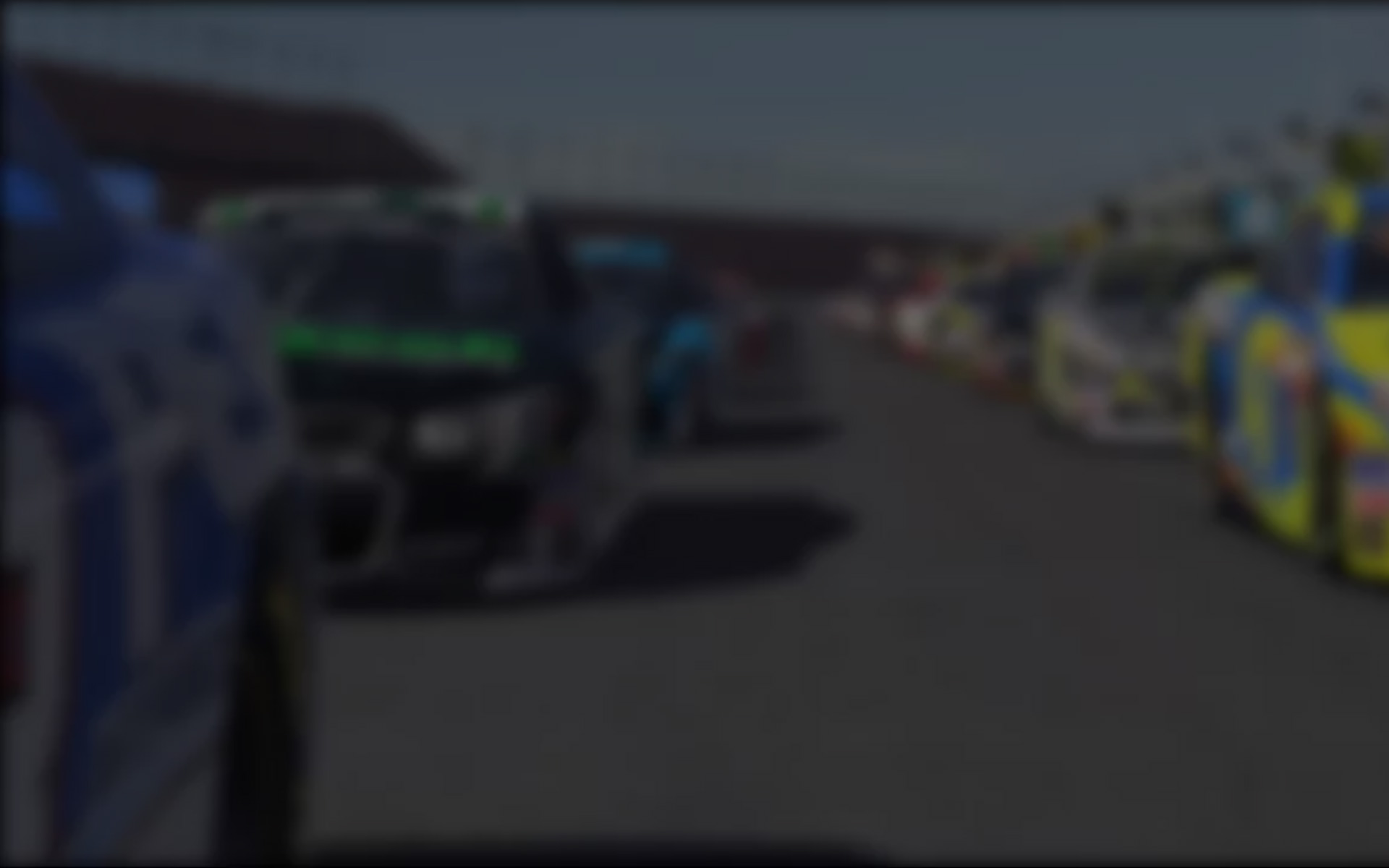 When Kevin Gries says his favorite iRacing car is "definitely" a Corvette C6.R believe him.  Officially-speaking, he hasn't run a race, a time trial or even practiced in anything besides a 'Vette since a mid-November run in a Class A Impala at Homestead.  Since then it's been a steady diet of Corvette and the iRacing.com Prototype/GT Challenge . . . to good effect.  With 11 wins in 23 starts, Gries has planted himself securely in second place in the overall standings, a little bit too far behind Nikita Gorlov to have any hope of taking the title but well clear of third placed Marcin Skrzypczak.
With a P2 and P3 in the same category in Seasons 2 and 3, respectively, Gries is no stranger to the Prototype/GT Challenge podium.  Nor is his prowess limited to racing, as his overall title in the 2011 S3 Prototype/GT Challenge Time Trial competition attests.  It's not that Gries can't hustle other virtual vehicles around with aplomb.  He has a divisional TT title to his credit in Class B Impalas and a he finished fourth in the 2012 S2 IndyCar Series (Fixed setup) in both oval and road racing competition.  But it seems this shy Midwesterner has found a home in the 'Vette and, if the results speak for themselves, just ask him.  We did . . .
Q: How long have you been sim racing?
A: Since 2007.  Started iRacing in 2009.
Q: What attracted you to iRacing?
A: I was looking for a legit copy of NR2003 when someone on the internet referred me to iRacing and told me it was made by the same guy.
Q: What are favorite iRacing cars/tracks?
A: Definitely the Corvette C6.R.  Favorite tracks are Spa, Silverstone and Suzuka.
Q: What do you like most about iRacing?
A: The detail in the tracks and the community.
Q: What would you change about iRacing?
A: More people so we can have more sessions.  That's mostly just a convenience thing for me, I don't want to have to wait 'til the next race starts.
Q: How many hours a week do you spend on iRacing?
A: 1-3
Q: Tell us about the paint schemes on your helmet/car(s).
A: I like my car dark so that the driver in front of me can see me in his mirror (although this works against me in night races, at least I have headlights).  My favorite thing to do is buzz around behind someone and make them nervous.
Q: What other sim racing activities (Forza, Gran Turismo, rFactor, etc.) do you do?
A: A little bit of Richard Burns Rally.
Q: What are your favorite video games?
A: Left 4 Dead 2, Richard Burns Rally, Borderlands.
Q: Do you do any real world racing? Has iRacing been of any benefit?
A: Unfortunately, no.  Too expensive.
Q: What is your most memorable iRacing moment?
A: Getting my first non-rookie win.
Q: What is the iRacing moment you'd love to forget?
A: Every time a green 1x, 2x, or 4x pops up at the top of the screen.
"I have come to realize that Finns are from another planet."
Q: What car/track would you like to see iRacing add to the service?
A: Go-karts and Circuit of the Americas.  (I'd say Nurburgring, but that's just for the novelty value, I don't think I'd like to actually race there)
Q: What person, living or dead do you most admire?
A: Michael Collins (the astronaut)
Q: What's your favorite real world racing series?
A: Australian V8s
Q: Name the title of the most recent book you read.
A: Free Will
Q: Name of your favorite movie/TV show?
A: Frisky Dingo
Q: How many of your close friends are iRacing members?
A: 0
Q: Has competing with iRacers all around the world influenced your opinions/outlook on life/world events? How?
A: Yes.  I have come to realize that Finns are from another planet.
---
You may also like...
---