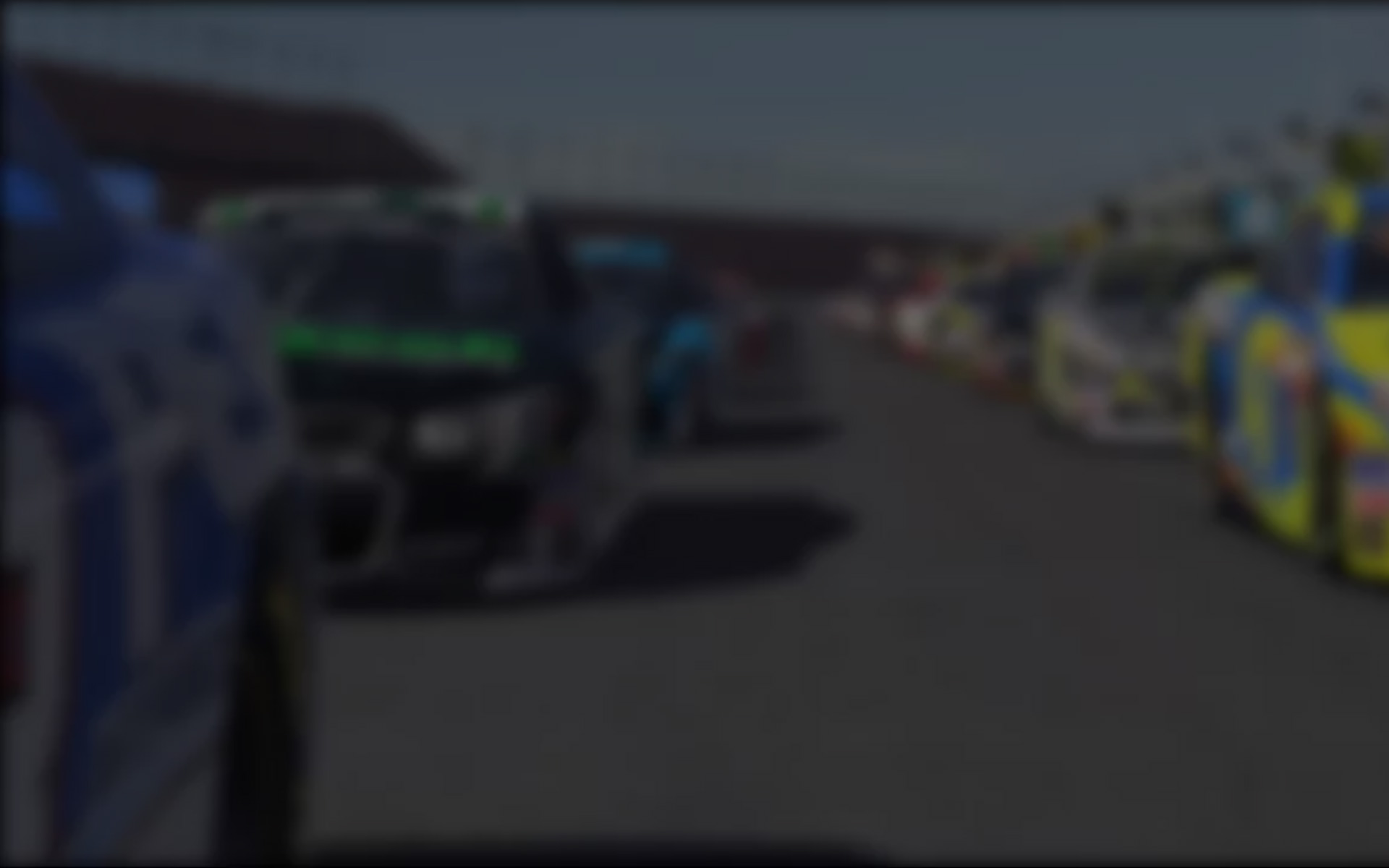 In some iRacing circles, M stands for Mitch, Miller . . . and Modified.  While he is no stranger to NASCAR Class A, B and C, Street Stocks and IndyCars, 16 year old Mitch Miller (from West Boylston, Massachusetts, naturally) has focused most of his racing energy on the NASCAR iRacing.com Tour Modified and SK Modified Series of late.  To good effect, witness the fact that he captured the 2012 Season 3 Tour Modified Time Trials title and finished a close second to Brandon Salvatore in the Tour Mod racing points on the strength of 17 wins and 28 top five finishes from 32 starts.
And there's another M in Mitch Miller's racing repertoire, namely the Modified he races in the PASS (Pro All Star Series) North series.  As with the iRacing Mods, Miller races his PASS Modified to good effect, taking P11 in the 2012 PASS North Modified standings thanks to a win, two top fives and a couple of heat wins in the nine race schedule.  In other words (letters), whether it's sim- or real world racing, Mitch Miller puts a lot of Ws in the win column.
Q:     How long have you been sim-racing?
A:    I started sim-racing with Nascar 4 a while ago, but never really got into it until I joined iRacing in April of 2010.
Q:     What attracted you to iRacing?
A:    I had heard about it for awhile but never tried it until I saw a rig set up at a car show, which I tried and really liked so I bought a one year membership, and have been playing since.
Q:     What are favorite iRacing cars/tracks?
A:    My favorite car would have to be the Tour Mod but the SK is not too far behind. Also my favorite tracks would be Thompson and Concord.
Q:     What do you like most about iRacing?
A:    The thing I like the most about iRacing is that anyone can race and not have to worry about the cost and time aspect of owning a real car.
Q:     What would you change about iRacing?
A:     If I could change anything I would change the crash physics.  Sometimes, when a wreck happens. the effects after the crash get crazy.
Q:     How many hours a week do you spend on iRacing?
A:    It really depends on the week and what I am doing but it can range from two to 20 hours.
Q:     Tell us about the paint schemes on your helmet/car(s).
A:    The paint schemes don't really mean much on any of my cars; the only one with any connection is my SK, which is based off of my real car.
Q:     What other sim racing activities (Forza, Gran Turismo, etc.) do you do?-
A:    Nothing, iRacing has kind of killed the rest of them for me.
Q:     What are your favorite video games?
A:    My favorite games are Red Dead Redemption, Grand Theft Auto and Skyrim.
Q:     Do you do any real world racing? Has iRacing been of any benefit?
A:    Yes I do race a real car, I race a PASS Modified. iRacing does have some benefit in my opinion.  It is nice to know the layout of a track before racing it, and just get a rough feel for the track.
Q:     What is your most memorable iRacing moment?
A:    My most memorable iRacing moment would be winning the 2011 Season 4 high SoF for Thompson.  It was a 3913 SoF and I was the 10 car, but I managed to pull-off a win.
Q:     What is a iRacing moment you'd love to forget?
A:    I really can't think of one, nothing that bad has ever happened to me on iRacing.
Q:     What car/track would you like to see iRacing add to the service?
A:    Personally I would really like them to add a Super Late Model.  Also I would like to see them add Fairgrounds Speedway in Nashville, TN.
Q:     What person, living or dead do you most admire?
A:    A person that I admire would be Dale Earnhardt Sr.  Not only was he a great driver on the track, but from what I have heard he was a great person off the track.
Q:     What's your favorite real world racing series?
A:    My favorite real world racing series is the Whelen Modified Tour.
Q:     Name of your favorite movie/TV show?
A:    My favorite movie is hard to say but some of my favorites are all the Matrix, 21 Jump Street and Black Hawk Down. For TV shows my favorites would be Nitro Circus, Ax Men and Yukon Men.
Q:     Home many of your close friends are iRacing members?
A:    Only one of my close friends is currently a member of iRacing.
Q:     Has competing with iRacers all around the world influenced your opinions/outlook on life/world events? How?
A:    I think it has, from looking on the forums and hearing people talk I have learned about different would events that I most likely never would have heard of otherwise.
---
You may also like...
---