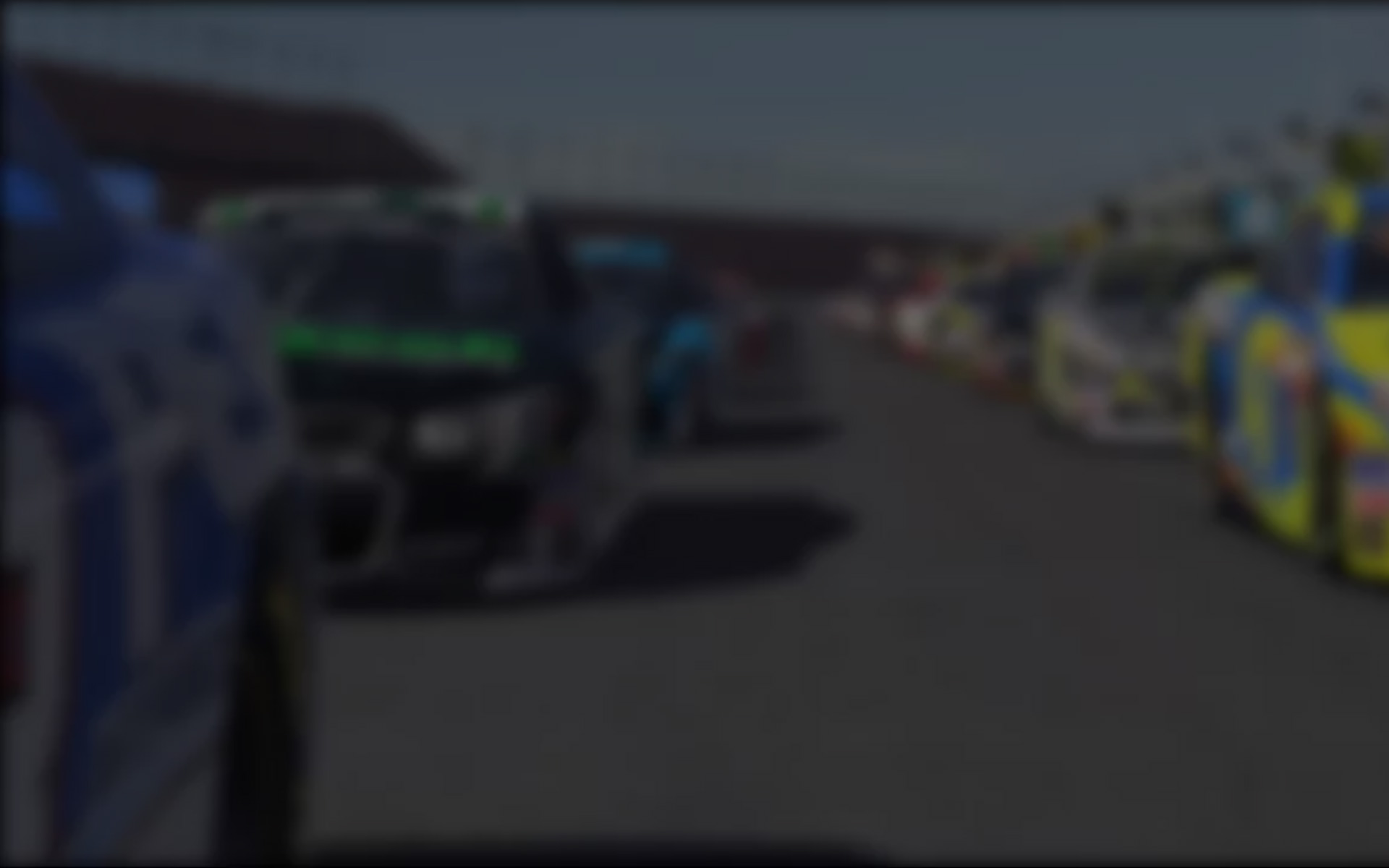 Perhaps even more than the basic skills and techniques of motorsports, iRacing provides a window into the mental game of racing.  After all, it's one thing to turn a fast lap or two in practice or qualifying, quite another to cope with the mental pressures of running lap after lap with another sim racer breathing down your neck; or vice versa.
Club Italia's Rocco Barone is one iRacer who was well-versed in the mental aspects of sport when he took his first sim-racing laps.  Long before he began accumulating iRacing race win and championship certificates, the 6'6" Barone had a trophy case bulging with hardware from top flight international volleyball competition: two bronze medals with his Pre-Juniore and Juniore teams in the European Championship, a gold medal from the Mediterranean Games with the Italian B squad and silver medal from the European Championship senior finals.
Unfortunately, Barone's Tonno Callipo Vibo Valentia team has been experiencing a rough patch of late, which only goes to make his success in iRacing more enjoyable.  And when it comes to iRacing, Barone has been quite a success.  After joining the service in the spring of 2011, Barone raced a variety of series including the Mazda Challenge and Star Mazda Championships before hitting his stride in the HPD ARX 01C in the iRacing.com Prototype GT Challenge. Last season he swept the virtual table Prototype GT Challenge table, scoring a dozen wins in 21 starts to capture the open set-up series and going one better – with 13 wins — to capture the fixed set-up series as well.
Obviously a man who enjoys new challenges, Barone is focusing in the iRacing.com Grand Prix Series in Season 2 and while victory has (so far) proven elusive, he currently holds-down sixth place in the Division One standings with a runner-up finishes at Spa and Road America to his credit.
Q:     How long have you been sim racing?
A:    I started my "career" of sim racing in March last year thanks to the advice of some friends who were already part of iRacing.
Q:     What attracted you to iRacing?
A:    When I was ignorant of iRacing and simply watched videos on YouTube, the thing that surprised me more was the accuracy of online racing. I did not think you could race against so many and with this great quality.
Q:     What are favorite iRacing cars/tracks?
A:    I do not have a favorite car, each of those present has its own characteristic and a quality unlike any other that I like. The same applies to the circuits, but here the preference becomes unbalanced to SPA.
Q:     What do you like most about iRacing?
A:    Here at iRacing there is always the possibility of putting yourself in comparison to most people stronger than you. That to me makes the difference.
Q:     What would you change about iRacing?
A:    From the perspective of the overall structure would change very little.  In the beginning it seemed very complicated, but now that I know I have to say is very well structured.  But I would be happy to see great improvements in the immersion of the simulation, so an increase of the NTM accuracy, better graphics (if all the tracks are going to be like Motegi will be the right direction), sounds closer to real life counterparts, climate change,endurance races with transition day / night, a damage model more and more realistic with problems such as punctures during the race, gearbox problems,engine problems, etc. but still  repairable during the stop (hate when i see the phrase "Too much damage you have done"), mechanics who work in the pits during the stop.
Q:     How many hours a week do you spend on iRacing?
A:    This is the worst question I could get! too! Seriously 5 hours at week . . . more or less!
Q:     Tell us about the paint schemes on your helmet/car(s).
A:    I do not like change often, especially the helmet, I use one for each season, with regard to the livery, we have one for each iRacing cars same for me and my teammates.
Q:     What other sim racing activities (Forza, Gran Turismo, etc.) do you do?
A:    I played and I loved when I was younger GP3 & GP4 by Geoff Crammond. I also played Forza Motorsport 2 & 3 and Gran Turismo 5 before moving to iRacing.
Q:     What are your favorite video games?
A:    When I do not race on iRacing love to do some games with Fifa12, my favorite team is AC Milan.
Q:     What is your most memorable iRacing moment?
A:    My thought is that the race more beautiful must always arrive sooner or later, this leads me to find motivation to go more and more fast.
"I'm inspired by the sacrifices made by my family to make me happy. So this gives me motivation in my career as an athlete to always fight and never give up."
Q:     What is the iRacing moment you'd love to forget?
A:    I'd like to forget the first part of my career when I was a rookie! Surely if I could start over my career would approach the first part in a different way from how I have dealt with. So with fewer accidents and thinking first of all that to finish first, first I need to arrive at the end of the last lap!
Q:     What car/track would you like to see iRacing add to the service?
A:    As a good Italian I dream of having a Ferrari and Monza track in iRacing. Sometimes dreams do come true, so why not hope?!
Q:     What person, living or dead do you most admire?
A:    There's not a person who inspired me. I'm inspired by the sacrifices made by my family to make me happy. So this gives me motivation in my career as an athlete to always fight and never give up.
Q:     What's your favorite real world racing series?
A:     My favourite racing series is the F1 World Championship.
Q:     Name the title of the most recent book you read.
A:    I'm reading The Lost City of the Templars by CM Palov.
Q:     Name of your favorite movie/TV show?
A:    I do not watch much movies / shows. I like to follow all the sports, especially volleyball and football of course!
Q:     Has competing with iRacers all around the world influenced your opinions/outlook on life/world events? How?
A:    No, iRacing is a passion that does not affect in any way those who are my thoughts about what happens every day in the world.
---
You may also like...
---