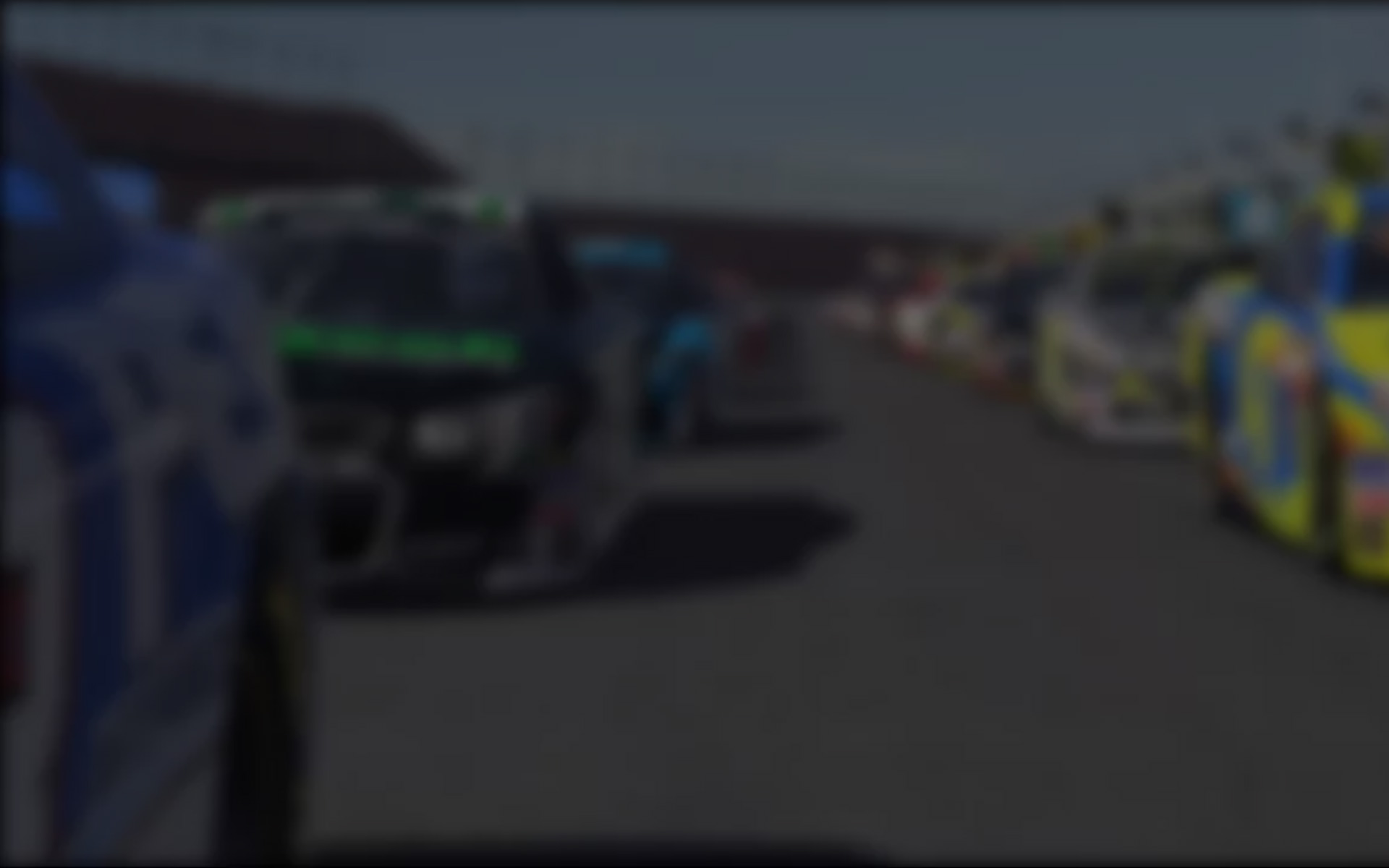 September 14th, 2013 by JaimeB
Today it's my pleasure to introduce Stan Bragg Jr. to the iRacing.com community.
Stan currently resides in Grand Rapids Michigan and is 32 years young. An avid participant in the iRacing.com Late Model Tour and the NASCAR SK Modified Weekly Tour series, he currently sits in third position in the NASCAR SK Modified Weekly Series and P9 in the iRacing.com Late Model Tour. Stan is also an avid Time Trials driver as he sits in positions third for the SK Modified and ninth in the Late Model Tour.
Look for Stan for too long in your mirror and pretty soon you will be playing catch-up on the short track circuit.
Q: Where are you from, how old are you, etc.
A: Great state of Michigan, currently residing in Grand Rapids, 32 years young.
Q: What was your first sim?
A: I doubt it's considered a sim now days but Indy Car Racing by Papyrus then Nascar Racing 1 by Papyrus.
Q: Who is your racing idol?
A: Davey Allison, he was a great race car driver and just had a great personality; always smiling.  Even when he had horrible luck he was always smiling.
Q: What is your biggest sim accomplishment?
A: Well after taking 12 years off from sim-racing and all racing games for that matter, getting my first win in iRacing.  It was something that I felt was never going to happen.  I ran second a lot and I just never felt like I was going to get over that hump.  I know it may not seem like much but I truly never set my expectations high, so now I'm just waiting for that next big accomplishment.
Q: What is your favorite car?
A: Really, this is a hard one to answer because I race two cars that I truly enjoy: Late Model and SK Modified.  One car I run better, the other I just enjoy running . . . so it truly is a toss up between the two.
Q: What is your favorite track? (If you have a road and oval list both)
A: With my short time in iRacing I would have to say Phoenix.  I ran strong in the Late Model there, and won my second Modified race at Phoenix (if you don't count the accidental forfeit).
Q: What are you aspirations in life?
A: To make it to NASCAR! No, more seriously I guess live a fulfilling life, spend time with my family and make the best of the time that I have on this earth to touch as many lives as possible.
Q: What is your favorite real life racing event?
A: Any event at Berlin Raceway in Marne MI; short track racing at its finest. Every weekend brings in something new and exciting.
Q: What is your goal in sim racing?
A: My goal is always changing.  When I first heard of iRacing from a friend I raced with on the PS3, my goal was to make it to the Gen 6 and see what I had there. But since getting my A license, I found I didn't care much for that car and fell back to the short track cars.  So I guess now it would be winning a Division Championship.
"I truly never set my expectations high, so now I'm just waiting for that next big accomplishment."
Q: what is your favorite video game (not a racing game)?
A: NCAA 2014.  Just can't get enough of college football.
Q: How would you describe yourself?
A: Dead sexy.  Is that a good answer? Seriously, I would have to say friendly helpful and very easy going.
Q: What track would you like to see Iracing get?
A: Berlin Raceway in Marne MI.
Q: What is your most memorable race?
A: Probably my first SK Modified race.  I started eighth and ran on the outside for the first few laps but knew I had a car that would run up front if I had the chance to get there. By the fourth lap I was finally able to get back down to the bottom dropped to 11th and was working on 10th when the big one happened in front of me.  The front stretch was covered with probably four cars; some still flipping. I just picked the middle and tried to just make it under a flipping car . .  . well slight contact.  When he hit my roof I thought my race was over.
At that point I was 10.5 seconds back from the leader and had a car that was dragging but was still handling great. As I kept on running I noticed I was cutting into the leader's time.  I passed a few cars and, thanks to iRacing having an extreme amount of laps on the race, I was able to close in on first and second with about 10 to go.
After getting past second place (who pretty much let me go once I got on the inside of him) all I had to do was close back up on the leader.  I got that done that with five to go in the race, stuck my nose under his car coming out of Turn Two.
We raced side-by- side for three laps before I was able to pull off the pass and go to my first SK Modified win. I never thought I had a chance to win (but) it was that race that has defined what series I wanted to focus on the next season. Not because of the win; it was simply the great side-by-side racing with great drivers who just enjoy racing.
---
You may also like...
---