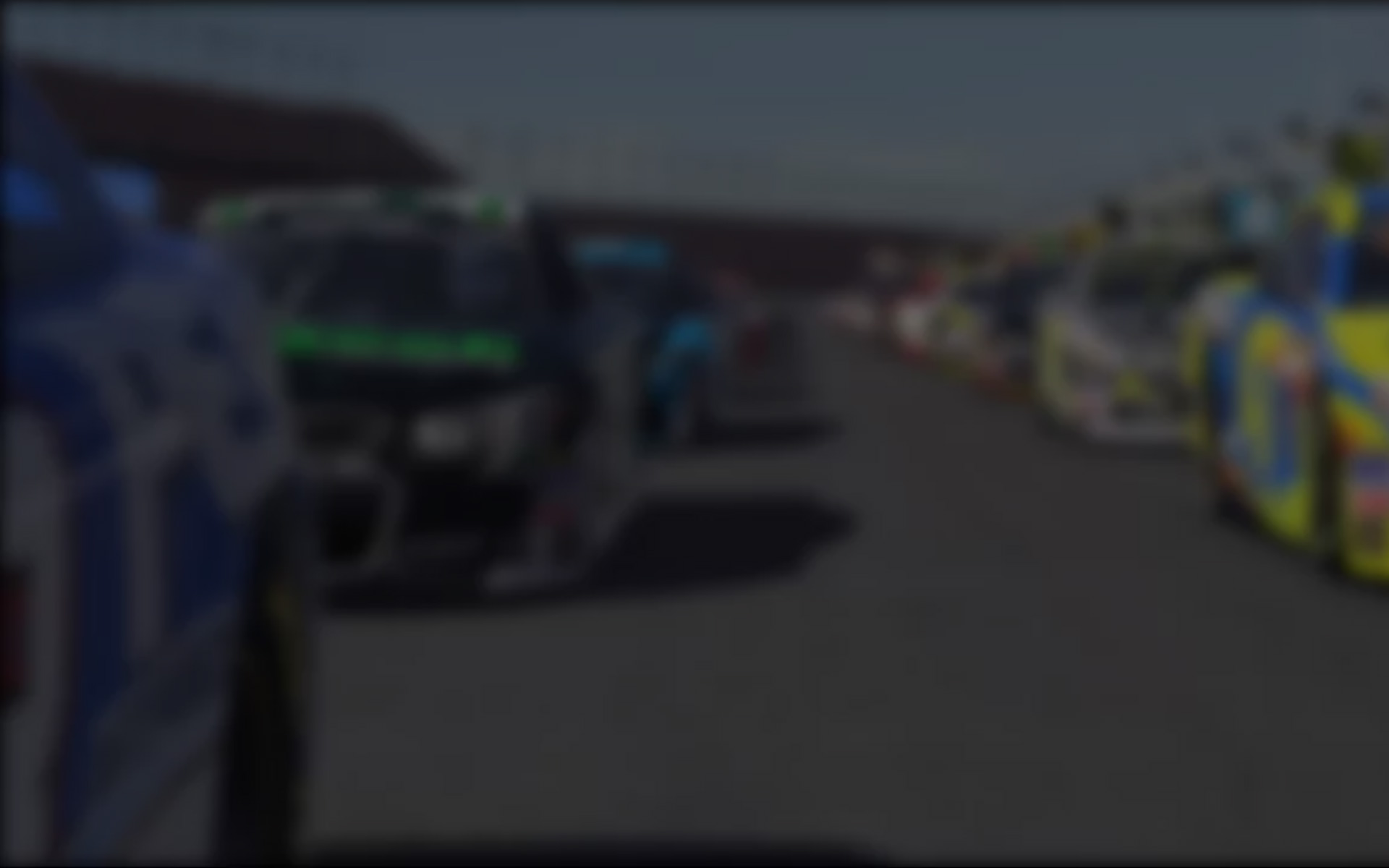 Away from the sim machine, Teemu Lappalainen is the shy and retiring type; the sort of fellow who likes to sit on the beach — in anonymity.  Turn the Finn lose on the tracks of iRacing.com, however, and he is anything but shy . . . or retiring.  After finishing sixth in the HPD ARX01c's inaugural season of the iRacing.com Prototype/GT Challenge, he's out to do far better in 2011 Season 4.  As the light at the end of the seasonal tunnel grows ever brighter he finds himself in the midst of a torrid tussle for the overall championship.  Heading into the penultimate weekend of the season, Lappalainen occupied fifth spot in the standings behind Roderic Kreunen, Darren Marsh, Pascal Dupers and Cristian Lorente.  However, he's just ten markers behind Lorente — and only twenty points back of Kreunen for the overall lead.  And for something completely different, Lappalainen is also a front runner in the Mustang Challenge as his two wins and seven top five finishes in ten outings has him solidly ensconced in the top ten of the Pony car points race.
Q:    How long have you been sim racing?
A:    I think I started with Commodore C64 and Test Drive! No, seriously, I think Grand Prix Legends counts a sim, (You bet! — Dave K) so it was summer of 2002.
Q:    What attracted you to iRacing?
A:    Well, there was a very special offer just for me (and everybody else) to try out iRacing with Radical and Silverstone and this machine just sucked my credit card into it…
Q:     What are favorite iRacing cars/tracks?
A:    Currently I like cars which generate good racing (slow cars with no downforce) like for example Mustang. But on the another hand I do enjoy racing with Honda fax-machine or what HPDARXOMGLOL it was called – even though it relies on downforce – and blasting through traffic. Yes, hello you all GT-drivers…
Q:    What do you like most about iRacing?
A:    No need to hassle and organize a race together.  I would say arrive and drive -style. I do race leagues also…
Q:    What would you change about iRacing
A:    I would like to have iRating per car. I´m not looking too much numbers (iRating/SR), but still it would encourage you to race more.
Q:     How many hours a week do you spend on iRacing?
A:    I would like to spend more time, but these damn 24-hour days are just too short for work, sleep and other stuff. Insomnia would help, I guess, or lottery jackpot!
Q:    Do you do any "real world' racing? If so, do you use iRacing to practice or prepare for your real world races? If so, how?
A:    Yes, I´m professional karting driver. I race them like once in five years with rental karts…
Q:    Tell us about the paint schemes on your helmet/car(s)
A:    There are colours painted on the helmet and cars.
Q:    What other sim racing activities (Forza, Gran Tourismo, etc.) do you do?
A:    No, I don´t do.
I truly wonder how bad Italian traffic accidents are…
Q:     What are your favorite video games?
A:    Something totally different than iRacing. After a bad result of a race you can fire up Grand Theft Auto IV . . .
Q:    What is your most memorable iRacing moment?
A:    Many moments… I think participating in the Road Pro-series and experiencing the high level of racing with no mistakes happening and the pace which was necessary to keep up. Many good races even though I was backmarker there.
Q:     What is the iRacing moment you'd love to forget?
A:    I was racing in a league race with Radicals at Phillip Island. At the very beginning of second lap I was slipstreaming other guys and a bit of netcode and too close racing we made a nice pileup. Yes, I blame totally the netcode.
Q:     What car/track would you like to see iRacing add to the service?
A:    Definitely Nordsch…. No no, everybody wants that – I would say Portimao as a track and some Ferrari when the iRacing engineers get the sounds properly implemented.
Q:     What's your favorite real world racing series?
A:    F1.
Q:     Name the title of the most recent book you read.
A:    I read something on my last summer vacation but can't remember what I read. So good balance between cold alcoholic drinks and turning brains to cruise control…
Q:    How many of your close friends are iRacing members?
A:    I recently managed to convince… no, I really threatned my co-worker to join iRacing so I would make loads of money out of referrals.
Q:    Has competing with iRacers all around the world influenced your opinions/outlook on life/world events? How?
A:    Yes, I truly wonder how bad Italian traffic accidents are…
---
You may also like...
---