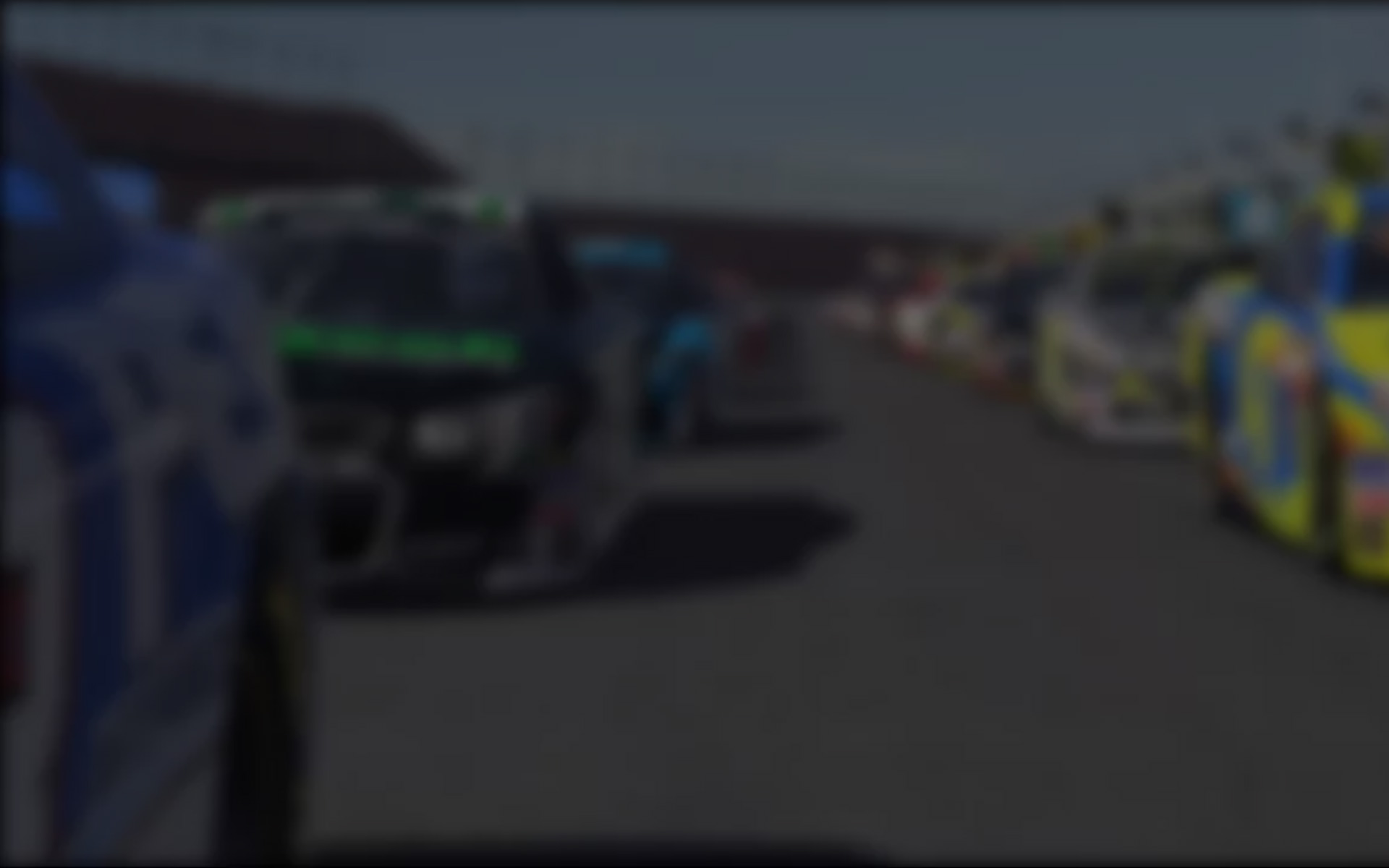 Thomas Lewandowski should be no stranger to readers of inRacingNews.  From Day One his JR Motorsports entry has been a front runner in the NASCAR iRacing.com Series World Championship.  After coming hime third in the inaugural season, the Buffalo-based sim-racer slipped to an unlucky P13 in 2011 – but scored his first win with a dominant win at Dover in which he led 133 of 200 laps.  The recently completed NiSWC brought good and bad news for Lewandowski – he fared (slightly) better in the overall reckoning, finishing deadlocked for P11/12 in the points race with Michael J Johnson but being shut-out of the winners circle.  After getting off to a splendid start – pole and a ninth place finish at Daytona. Lewandowski didn't score another top ten finish until Round 11 at Dover (among his favorite tracks – with good reason), a result that triggered a spate of good finishes at Indy, New Hampshire and Homestead.
Although he only has just the one win to his credit in NiSWC competition, Lewndowski well knows his way to Victory Lane.  A former champion in NASCAR iRacing.com Class B, Late Model and Silver Crown, he has more than 250 iRacing wins to his name . . . and not just on ovals, witness his 22.6% success rate on road courses.
Q: How long have you been sim-racing?
A:I started sim racing back in 2001 when Nascar Racing 4 had come out and continued racing until early 2004. In early 2004 I stopped sim racing and returned in May of 2008 when I received a beta invitation from iRacing.
Q: What attracted you to iRacing?
A:I was attracted to iRacing since I wasn't able to afford to race real cars so I turned to sim racing to get my racing fix.
Q: What are your favorite iRacing cars/tracks?
A: My favorite car in iRacing is the Impala class A. It is harder to pinpoint a favorite track of mine since there are several that I really enjoy but my top three would be Charlotte, Michigan, and Dover.
Q: What do you like most about iRacing?
A: I would have to say that the most enjoyable thing about iRacing is the company's focus on making the sim the most realistic racing simulation on the market. iRacing is unique in that we get major updates to the software four times a year which lets the company continually make updates to the physics.
Q: What would you change about iRacing?
A: The biggest issue I currently have with iRacing is with the tire wear/degradation. I could probably write 10 pages on this subject but currently I don't like how the tires only fall off to a certain point and there isn't a penalty for abusing your tires. With there being no variance in sim racing between chassis and motors we only have setups and tire wear that separate the drivers and with how the tire model currently is, that has pretty much been taken away.
Q: How many hours a week do you spend on iRacing?
A: How many hours I spend on iRacing really depends on a few things. If I have a race coming up in the NASCAR iRacing.com Drivers World Championship I can spend up to 20 hours between testing and racing. During the off-season I normally will spend five-eight hours during the week on iRacing.
"Even if iRacing doesn't have a specific car in the service it teaches you many things that are incredibly valuable."
Q: Tell us about the paint schemes on your helmet/car(s).
A: This year I am currently sponsored by Nationwide Insurance in the NASCAR iRacing.com Drivers World Championship. I am a part of the JR Motorsports iRacing team so every year Dale Earnhardt Jr. has the team run sponsors he is associated with. I would also like to thank JD Laird for designing the Nationwide paint scheme that I have run all year.
Q: What other sim racing activities (Forza, Gran Turismo, etc.) do you do?
A: iRacing is the only sim racing that I currently do.
Q: What are your favorite video games?
A: Excluding iRacing they would be: Battlefield 1942, Final Fantasy VII, Portal, and Counter Strike.
Q: Do you do any real world racing? Has iRacing been of any benefit?
A: I have previously raced oval karts and currently have a mini-stock that a couple of my friends and I built. I would say that iRacing has been a significant help and would be to most people. Even if iRacing doesn't have a specific car in the service it teaches you many things that are incredibly valuable. One of the biggest benefits I've noticed is how comfortable I felt with racing around traffic and setting up passes in real life.
Q: What is your most memorable iRacing moment?
A: My most memorable moment in iRacing would be winning the NASCAR iRacing.com Drivers World Championship event at Dover last year. The first season I finished third in points and had a lot of good runs but never ended-up winning a race so it was a great feeling to finally win my first win last year at one of my favorite tracks.
Q: What is the iRacing moment you'd love to forget?
A: I can't really think of anything I would love to forget. Sure I've made mistakes when racing but at the time I thought it was the correct move. One of the only ways to get better at something is to learn from the mistakes you've made previously.
Q: What car/track would you like to see iRacing add to the service?
A: I would love to see iRacing add Super Modifieds along with Oswego Speedway. I've had the chance to watch the Super Modifieds race before and they are incredible machines and it would be amazing to race them at one of the most historic short tracks.
Q: What person, living or dead do you most admire?
A: I would have to say I admire Franklin Roosevelt the most.
Q: What's your favorite real world racing series?
A: I really enjoy all forums of racing but my favorite is the NASCAR Sprint Cup.
Q: Name the title of the most recent book you read.
A: Cloud Atlas.
Q: Name of your favorite movie/TV show?
A: The Godfather.  I really don't watch much TV but my favorite TV show is a tie between Six Feet Under and The Wire.
Q: How many of your close friends are iRacing members?
A: Several of my best friends I have meet during my years here at iRacing.
Q: Has competing with iRacers all around the world influenced your opinions/outlook on life/world events? How?
A: I really don't think it has that much since I'm not that active on the forums and most of my racing is done in the Impala Class A.
---
You may also like...
---