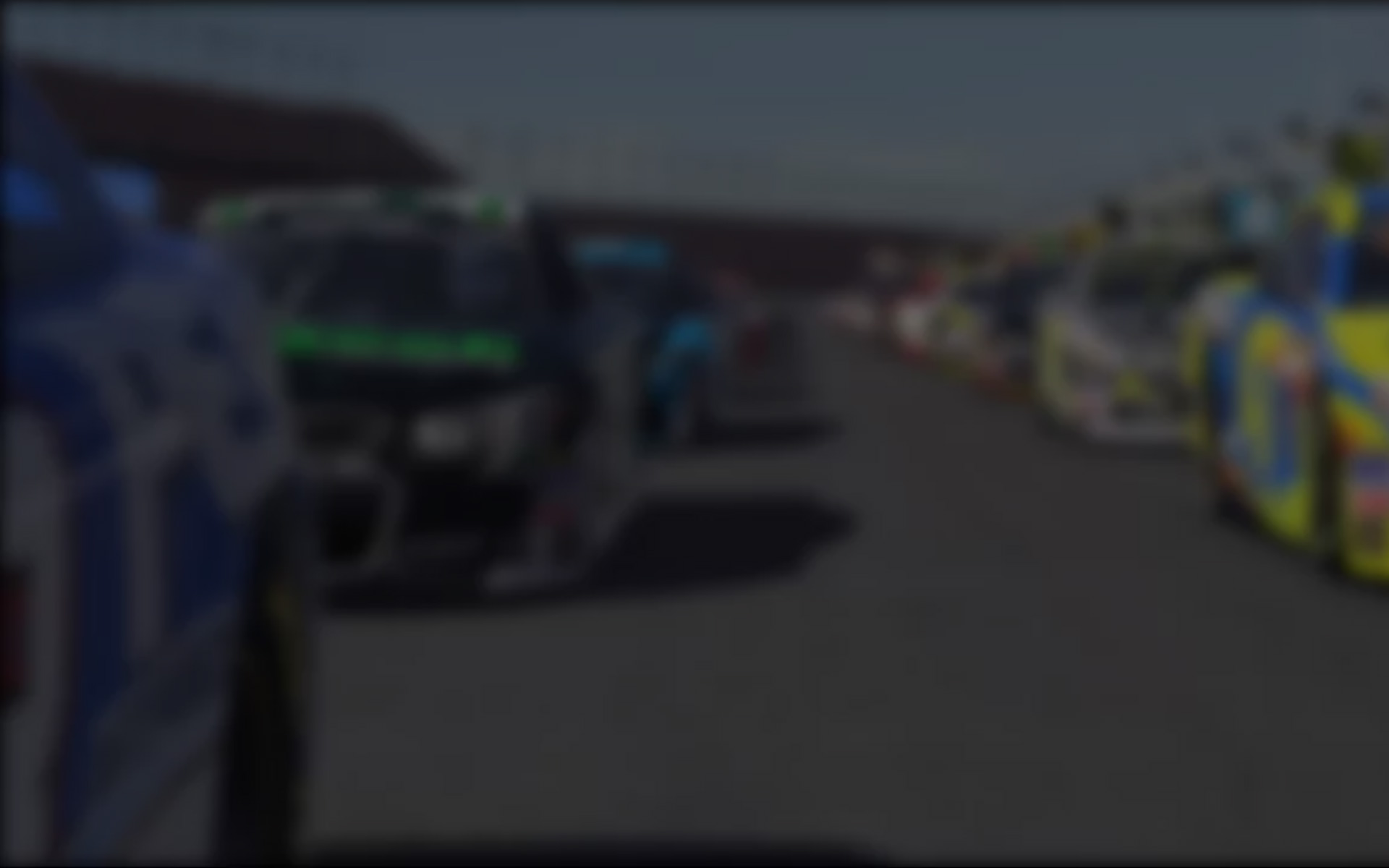 Track-time will be at a premium when the GRAND-AM Rolex Series races at the Indianapolis Motor Speedway for the first time in Friday's Brickyard Grand Prix.  Specifically, the one day event will limit drivers and teams to an hour's worth of practice and a single 15 minute qualifying session before the green flag waves at 4:10 pm (CST).   While most competitors took advantage of a two day test earlier this month to familiarize themselves with the track, they will still be on the steep end of the learning curve in GRAND-AM's debut on the Brickyard's road course.
However, several drivers will have an ace up their sleeve when they arrive in Indianapolis.  iRacing.com members like Alex Gurney, John Pew, Tim Bell and Jordan Taylor have been logging online lap after online lap on a virtual rendition of the Indianapolis Motor Speedway road course in preparation for the Brickyard Grand Prix.  They know iRacing's laser-scanned, digital versions of real world race tracks are accurate to within a millimeter or two, so they've been pounding around the digital Brickyard in preparation for Friday's event.
"I've been turning lots of iRacing laps on the Indy road course," says Gurney, a two time Rolex Series champion with Gainsco/Bob Stallings Racing.  "Love it!  I don't really race anybody, but I do a lot of testing. I'm always trying to experiment and improve my lap times. I'm right at world record pace."
"I've been turning lots of iRacing laps on the Indy road course." – Alex Gurney
In fact, some iRacers had run hundred of virtual miles at the track before they ever set foot on the grounds of the Indianapolis Motor Speedway.
"iRacing was the first thing I went to when I heard we were going to be racing at Indy," says Jordan Taylor, driver of Stephenson Motorsport's GT Camaro.  "It was the perfect way to learn the track before actually getting to the track. I can do as many laps as I want and work on every little part of the track as many times as I need.
"You can learn the reference points and the details of the track itself. Sometimes when you watch an onboard on the internet, or just look at a track map, it's hard to tell the actual characteristics of the corner. With iRacing, you get to know if there are curbs, elevation changes, the radius of the corner, all sorts of things that you don't get from other ways of studying for a new track."
"Some of us had run an exploratory test at Indianapolis a couple of years ago," says Pew, who teamed with Oswaldo Negri and fellow iRacers Justin Wilson and AJ Allmendinger to win the 2012 Rolex 24 at Daytona in the Mike Shank Racing Ford-Riley.  "So I did some laps on iRacing before the last test as a refresher, and it was like 'OK, that's right!'  All the landmarks are there to help you select your braking points, turn-in, apex, track-out.  The iRacing track is extremely realistic.  Plus iRacing has that little green bar comparing your current lap and sector times to previous laps . . . I wish my real car had that!"
iRacing has also played a role in the preparations of several Continental Tire Series drivers, including  Mitchum Motorsports' Tim Bell.
"Before I get behind the wheel of a very expensive race car on a relatively unfamiliar track like Indianapolis . . . I always use iRacing to learn the track," Bell says.  "iRacing is so exact, I can even learn where the bumps are and braking zones will be when I get out on track for the first time."
Beyond learning their respective ways around the track, the iRacers use the online simulation to shave tenths of seconds off their real lap times.
"Whatever the track, whether it's a new one like Indianapolis or one we've raced on for years, I'm always turning laps on iRacing," says Gurney.  "When you find something that's faster on the simulation – whether it's a different line, a different gear — it's legitimate.  You do the same thing in the real car and it works."
Of course, winning races is not just about setting the fastest lap.  It's about getting to the finish line first and, in a GRAND-AM Rolex Series where Daytona Prototypes and GT cars share the track, that often means going off-line in order to get around a slower car.
"With Indianapolis, there's a couple of places where there's a sequence of several corners linked together," says Gurney.  "There may be one single fastest way through, but in the race it won't always be possible to take that line.  So you experiment with different ways to take corners, see how taking a different line through one turn sets you up for the next one and so forth."
Taylor agrees and, in contrast to Gurney, plans to have several races under his belt on the virtual IMS road course by the time practice starts on Friday.
"On iRacing you can also work on a bit of race craft and find the best places to setup to make passes." – Jordan Taylor
"Not only can I do more laps than the other guys, but by hosting sessions on iRacing, you can also work on a bit of race craft and find the best places to setup to make passes" he says. "For the guys new to the track, it will take them part of the race to learn those same passing places. Once the green flag comes out, I will be ready to race, and hopefully catch a few other guys sleeping."
While the Indianapolis road course may be new to the series, the iRacers agree it will likely produce a typical GRAND-AM event . . . which is to say, a close race that will probably be decided on the final lap.
"Just like any other GRAND-AM race, it will be a fight from start to finish," says Taylor.  "Even though it is considered a 3 hour endurance race, everyone will be battling the whole way through, trying to win that inaugural Brickyard race."
"It's a tight track, definitely tough to pass on," says Pew, "so strategy will be critical, and it'll be a big benefit to start up front.  With the tight schedule you'll want to be ready to go right away."
For iRacers like Gurney, Pew, Bell and Taylor, that won't be a problem.
---
You may also like...
---