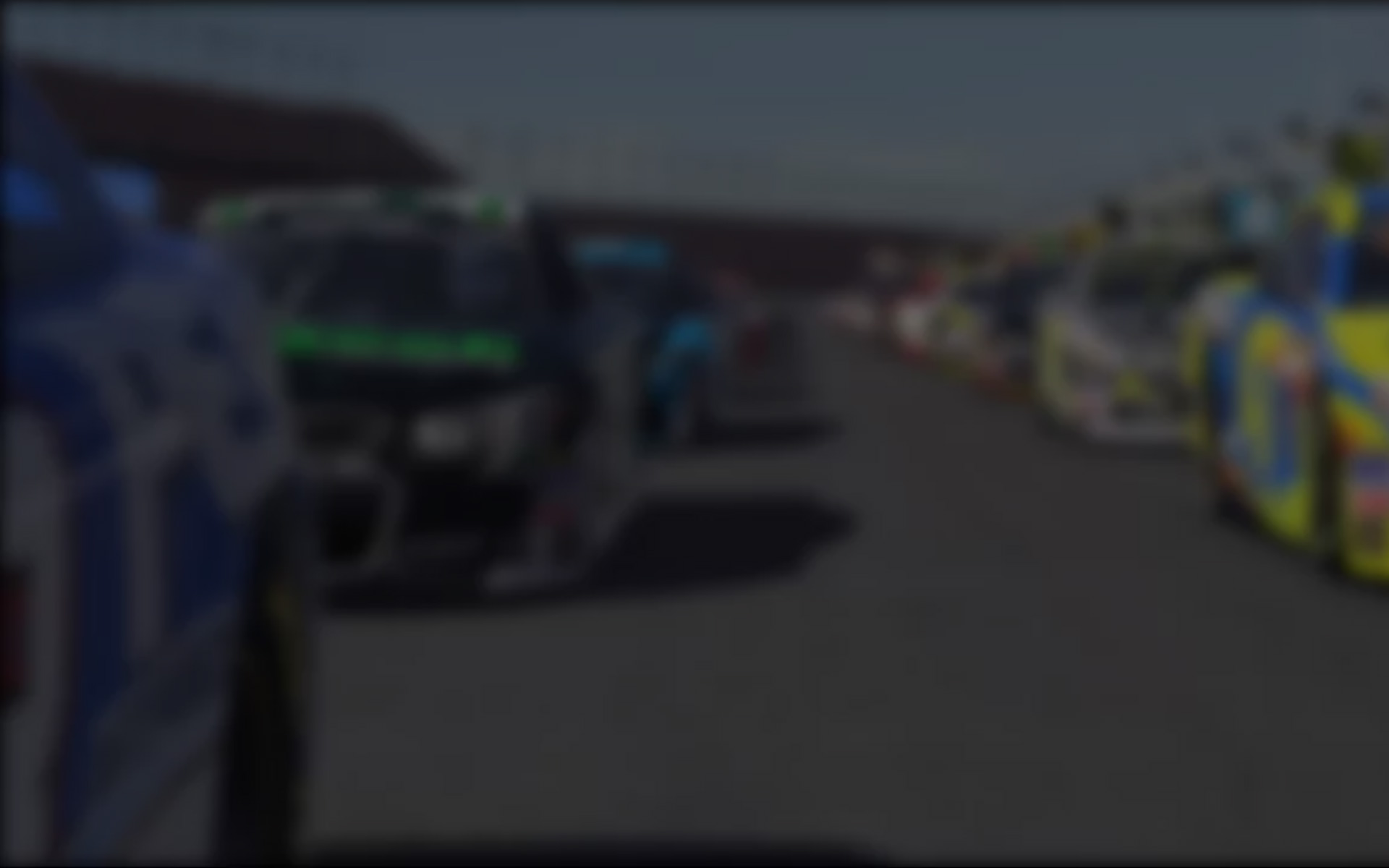 Since iRacing.com opened its virtual doors for business in 2008, the online racing service's meticulously modeled race cars and tracks have proven to be valuable tools for professional race drivers, be they established stars like NASCAR's Dale Earnhardt, Jr. and Brad Keselowski, emerging talent like Nationwide Series Rookie of the Year Landon Cassill or Conor Daly, who drove for AJ Foyt Racing in this year's Indianapolis 500.
But drivers aren't the only iRacers using the world's leading motorsports simulation service as a gateway to the professional arena.  Much like drivers who move-up the racing "ladder" from online to real racing, artists Guy Driggers, JD Laird, Kevin King and others are plying their craft in professional circles after serving their apprenticeships designing paint schemes for virtual cars on the iRacing service.
The results are brightly splashed across the starting grids of today's NASCAR races on the cars and trucks of Hendrick, JRM, Richard Childress and SR2 Motorsports, BK and JJC Racing for sponsors including Mountain Dew, Taxslayer.com, Reeses, the US Navy, Dr. Pepper and the National Guard.
"iRacing's cars are modeled so closely that what you have in the game is a good representation of how it will look on a real car," says the San Diego-based King, whose clients include JRM and Hendrick Motorsports and Earnhardt Ganassi Racing.  "iRacing has all the different packages, the different aerodynamic shapes, so you can see how a car looks on a short track, a superspeedway or road course; or how a car looks at night.  That really helps show people what you're trying to accomplish."
Laird (Anaheim, CA) concurs.
"iRacing lets you import the paint scheme into the game with the correct decal package and you can see how it looks on-track," he says. "The Diet Mountain Dew (DMD) car I did for Dale Earnhardt, Jr. looked decent on the flat (the layout you import into iRacing), but I didn't know how it would look on-track. So I watched a replay and was surprised how awesome it looked. Another DMD design looked really awesome on the flat, but it was hideous on iRacing. It's a nice advantage to be able to get an accurate representation of what you're trying to make before you send it off to get wrapped and see the final product."
Arguably the biggest contribution iRacing has made to these designers careers has less to do with laser scans and state-of-the-art simulation, and more to do with good old fashioned networking.  Given iRacing's widespread – and increasing – popularity among professional race drivers and teams, it's an invaluable vehicle for the designers to showcase their work to the sport's decision-makers.
"You get to know drivers directly, in a relaxed, friendly atmosphere rather than trying to approach them at a race track," King says.  "It creates a level of comfort when they've seen your work on iRacing and your relationship is just one iRacer to another, rather than as a fan to a super star athlete."
"You can put your work out there and get a name for yourself," says Driggers, of Charleston, SC.  "You don't really think about it that much, but one day you go on the site and see a personal message from Timmy Hill asking you to do his (iRacing) Daytona Prototype.  So there I am, sitting with a Nationwide Series driver, just hanging around with him getting to know him and thinking, 'This is the big leagues . . .'"
"There's an advantage of having an interconnected community like iRacing's," says Laird.  "Getting connected with Landon Cassill is a prime example. I would've never thought that a few friends and I helping him out with the Landon Cassill Qualifying Challenge on iRacing a couple years ago would lead to me designing cars for him."
What's more, drivers and designers are just the tip of the proverbial iceberg when it comes to iRacing serving as the intersection of sim-racing and professional motorsports.  Budding technical and marketing support personnel, journalists and even sponsors are blurring the distinctions between the real world and the virtual worlds of motorsports.  Witness the fact that two-time NASCAR iRacing.com Series World Champion Ray Alfalla is the proud owner of two official NASCAR championship rings.  Or that the virtual Gen6 ChevySS of Nick Ottinger, already a three time winner in the 2013 NiSWC, sports very real sponsorship from multiple sources.
"iRacing is like a microcosm for motorsports as a whole," says Driggers.  "You've got guys who are engineers, marketing people, painters . . . and then you've got the drivers.
"Look at NiSWC and see how real world sponsors are starting to jump in, for example Nick Ottinger with Rheem and the NASCAR Hall of Fame.  It's not just the painting community; you're seeing fabricators with the button boxes and cockpits.  You're seeing the creation of a miniature version of the motorsports community.  It's a dynamic community and environment."
---
You may also like...
---