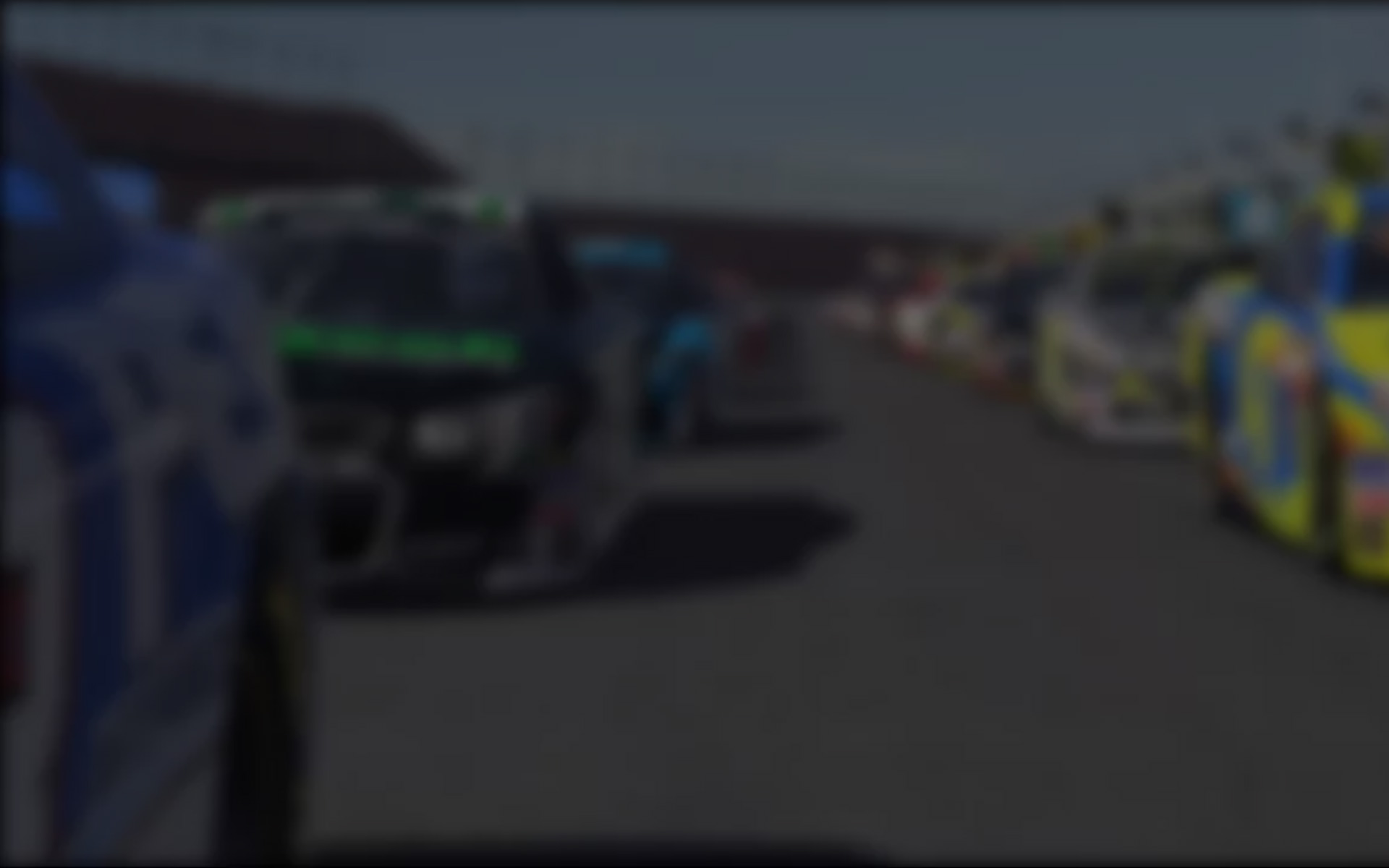 A fellow iRacer named Brayden Whitaker has created a rather interesting ranking which he posts on iRacing forum after every iRacing.com Drivers World Championship race. Here is his ranking for Michigan and Road Atlanta:
This week saw the NASCAR iRacing.com Series World Championship hit the two-mile Michigan International Speedway, while the iRacing.com World Championship Grand Prix Series was once again in the United States at the Road Atlanta race course. This was one of the craziest weeks of the season for both series, and it is shown in the rankings with Pro Series drivers making the rankings for the first time!
I hope you all enjoy this latest edition of the rankings and see you next time for Atlanta and Spa, two of my favorite tracks!
NASCAR iRacing.com Series World Championship
Power Rankings- Michigan
Rank  Prev. Rank  Driver  Summary
1 1 Ray Alfalla- It seems as though the only way the field was able to close the gap on Alf was to have him diconnect before the race even started.
2 2 Michael Conti- A seventh place from Conti helped him captialize on the unfortunate disconnect of Alfalla. The Kid still has some work left, though.
3 3 Kevin King- K2 finished position 2 at Michigan, and is now only 13 points behind Conti for second in the points standings.
4 4 Brian Schoenberg- Two top 5 finishes in a row for The Show, which happen to be his only two of the season. Double 5s for driver 55.
5 10 Patrick Baldwin- Baldwin rebounded in a big way at Michigan, finishing third and solidifying his top 5 position in the points standings.
6 7 Jon Adams- The Camoflauge Wheelman is now so close to the top 10 in points, he can smell it. What a turn around after a slow start.
7 5 Nick Ottinger- It wasn't a bad day for Ottinger, he had a decent 14th place finish. He just didn't finish ahead of everyone he needed to.
8 6 Tyler D Hudson- Similar to Ottinger, TDH had an ok day at Michigan, finishing 16th. The DWC vet currently sits 9th in points.
9 NR Robert Hall- Hall, along with Byron Daley, have been up and down in the rankings the past several weeks. This was an up week for Hall.
10 NR Jason Karlavige- The first Pro Series driver to make the rankings, Karlavige took the checkered flag in Michigan. Let me tell you, he is the real deal, folks.
Also considered: Carson McClelland, Byron Daley, Steve Sheehan, Brad Davies, Chad J Laughton
Dropped out: Brad Davies, Byron Daley
New this week: Robert Hall, Jason Karlavige
iRacing.com World Championship Grand Prix Series
Power Rankings- Road Atlanta
1 1 Greger Huttu- Might as well ring the bell, because unless Huttu falls of the face of the Earth, he will win his second DWC title.
2 2 Hugo Luis- I considered moving Luis down to third, but he still does have a sizeable hold on second in the points.
3 3 Jake Stergios- More consistancy was shown by Stergios on his home soil, coming home with yet another podium finish.
4 NR Roland Ehnström- The Scandanavian makes a return to the rankings. Ehnström finished 6th at Road Atlanta and keeps a hold on 4th in points.
5 NR Matthias Egger- The DWC's top Italian also makes his return to the rankings, finishing 7th in Atlanta and currently sitting 6th in the points.
6 10 Pablo López- An up day for the Radicals driver, as GoPro brought his car to a solid 9th place finish. He also remains in the top 10 in points.
7 5 Jeremy Bouteloup- The Frenchman finished 13th at Road Atlanta. One of the surprises of this season, Bouteloup remains a threat each week.
8 4 Martin Krönke- A disappointing 20th place finish for Krönke, who is currently 9th in points. He looks to rebound at Spa.
9 NR Riku Alatalo- Career defining day for the Pro Series driver. A pole position and a second place finish put Alatalo in the rankings.
10 NR Stephen Michaels- Another Pro driver who has had an outstanding couple of weeks, the American also makes his first appearance in the power rankings.
Also considered: Andre Boettcher, Ilkka Haapala, Atze Kerkhof, Fulvio Barozzini, Petteri Kotovaara
Dropped out: Ilkka Haapala, Atze Kerkhof, Andre Boettcher, Martti Pietilä
New this week: Roland Ehnström, Matthias Egger, Riku Alatalo, Stephen Michaels
---
You may also like...
---