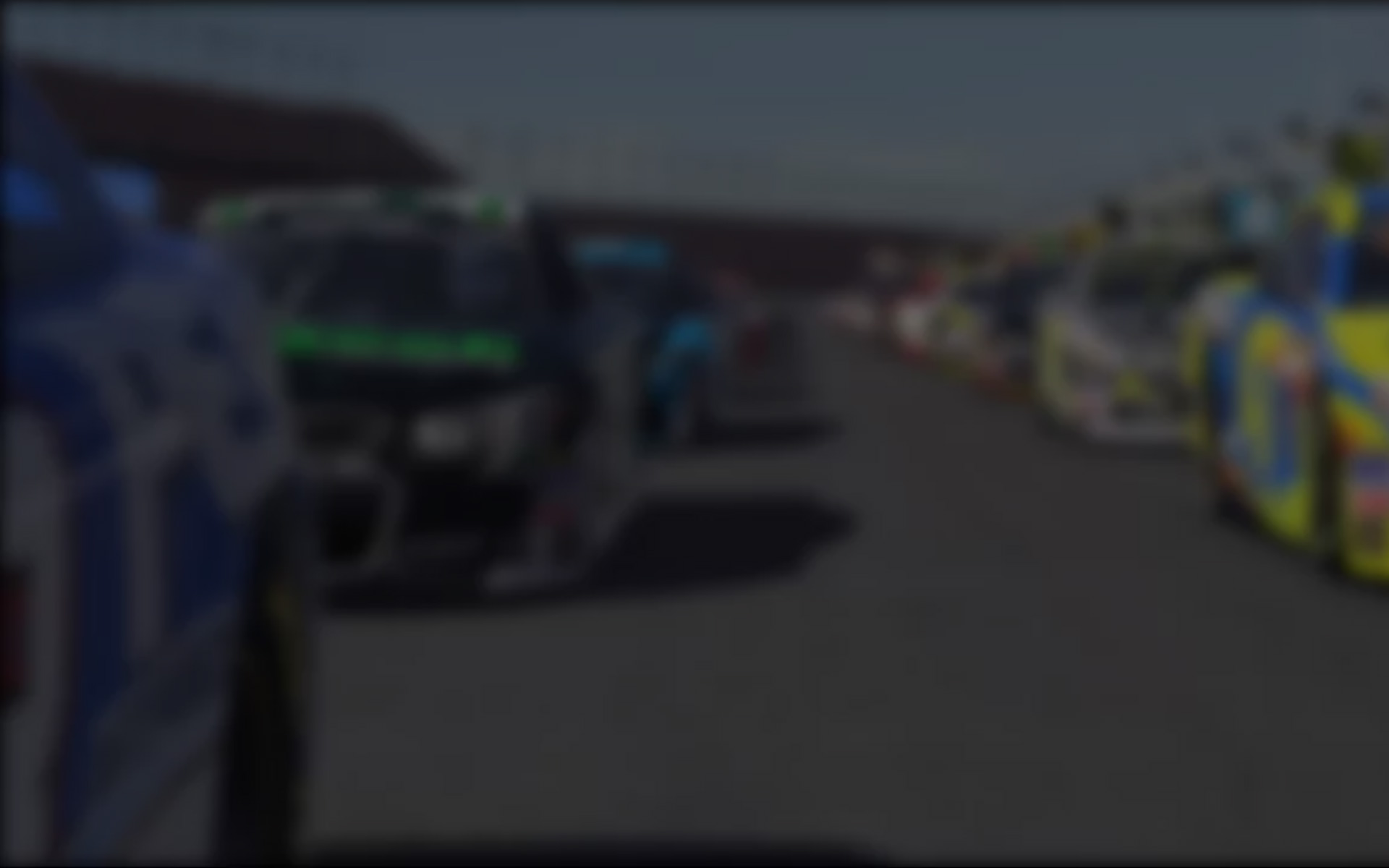 Within hours of Franck Montagny, Stephane Sarrazin and Alexander Wurz driving their Peugeot 908 to victory in a 2011 Petit Le Mans that featured 52 cars in six classes, iRacers took part in a 2011 iRacing.com Petit Le Mans Presented by NVIDIA featuring more 320 cars in three classes: HPD ARX01, Corvette C6.R and Ford GT.
Like the American Le Mans Series' event, the iRacing Petit Le Mans Presented by NVIDIA was staged on the 12 turn, 2.54 mile Road Atlanta course and proved a challenging test of speed and endurance for sim racers in all classes as they raced their immediate competition while keeping an eye out for the other classes running at varying speeds.
Norbert Sulzer (DE-AT-CH) led Roderic Kreunen (Benelux) and Andrew Slocombe (Florida) home in the HPD ARX01 class of the top split. The same split saw Dave Gelink (Benelux) best Evan Maillard (France) and Kimmo Suominen (Finland) in Corvette C6.R competition even as Daniel López (Iberia) beat Kevin Parrish (Indiana) and Maximilian Vietmeier (DE-AT-CH) to the checkered flag in the Ford GT class.
The other HPD ARX01 winners included Marcus Caton (Georgia), Mads Buhr (Scandinavia), Vincent Soboul (France), Miguel Villagomez Vera (International), Jonell Hart (Pennsylvania), Adam Kent (England), Willyan Sturm (Brazil) and Lance Nasseir (Eastern Canada).  Tiago Orfao (Iberia), Thomas Schmid (DE-AT-CH), Sergey Soldatov (Central-Eastern-Europe), Todd Galvin (Aus/NZ), Gene Snipes (Georgia), Thomas Oliver (California), Athanasios Pellas (International) and Dave Judson (Ohio) finished P2 in HPD ARX01 competition while Kevin Law (Atlantic), Nico Rondet (California), Andre Martins (Iberia), Mario Gesierich (DE-AT-CH), Niel Hekkens (Benelux), Ian Kench (England), Chris Partridge2 (England) and Dwight Sontag (Mid South) completed the HPD ARX01 podium finishers.
Additional winners in Corvette competition were Jukka-Pekka Knuutinen (Finland), Russell Kao (California), Curtis Chippeway (Western Canada), Karl Martin (Georgia), Rob Swindells (England), Sami Juvonen (Finland), James Prostell, Jr (Michigan) and Sean Nguyen (California).  Second place finishers in the C6.R also included Dave Gymer (England), Markus Panitz (DE-AT-CH), David Ward (England), Paul Thompson2 (England), Pedro Leon (Florida), Trevor Longman (New Jersey), Mark Truxal (Indiana) and Andras Laszlo Kovacs (Central-Eastern-Europe).  Jari Ylimainen (Finland), Jonathan Butel (France), Brett Taft (Mid South), Thomas Aram (Aus/NZ), Alex Kieffer (Benelux), Larry Krupp (Michigan), Crispy Vreeland (West) and John Baker (New York) all posted third place finishes in Corvette class.
Fabrizio Cuttin (Italy), Faroq Manzar (Eastern Canada), Richard Sobolewski (Celtic), Jordan Westfall (Eastern Canada), Plinio Ferreira (Brazil), Thomas Kroll (DE-AT-CH), Tudor Miron (Central-Eastern-Europe) and Stefano S Piccinato (Italy) joined López on a crowded top step of the Ford GT podium.  Pawel Bienkowski (Central-Eastern-Europe), Oliver Brandt (Scandinavia), Jeffrey Detrick (Pennsylvania), Mark Eggelston (England), Curtis James (Eastern Canada), Andre van Staden (International), Silas Greiner (DE-AT-CH), and Tino Dittrich (DE-AT-CH) took runner-up honors in Ford GT, while Andrew Paterson (Celtic), Guy Bouchard (Eastern Canada), Russell Thompson2 (Florida), Mikhael Mercier (Eastern Canada), Anders Dahl (Scandinavia), Sean Woodhouse (Western Canada), Ed Benson (Carolina) and Martin Turcotte (Eastern Canada) also finished P3 in Ford GT.
Klaus Ellenbrand (DE-AT-CH) led all qualifiers with a fast lap of 1:06.908 in his HPD ARX01, while Italy's Max Dell'Orco and López paced the Corvette and Ford GT qualifiers at 1:14.640 and 1:19.091, respectively.
Next up on the World Tour of iRacing is the Suzuka International Racing Course, which will host a race featuring the sensational Williams-Toyota FW31 on October 8.
---
You may also like...
---