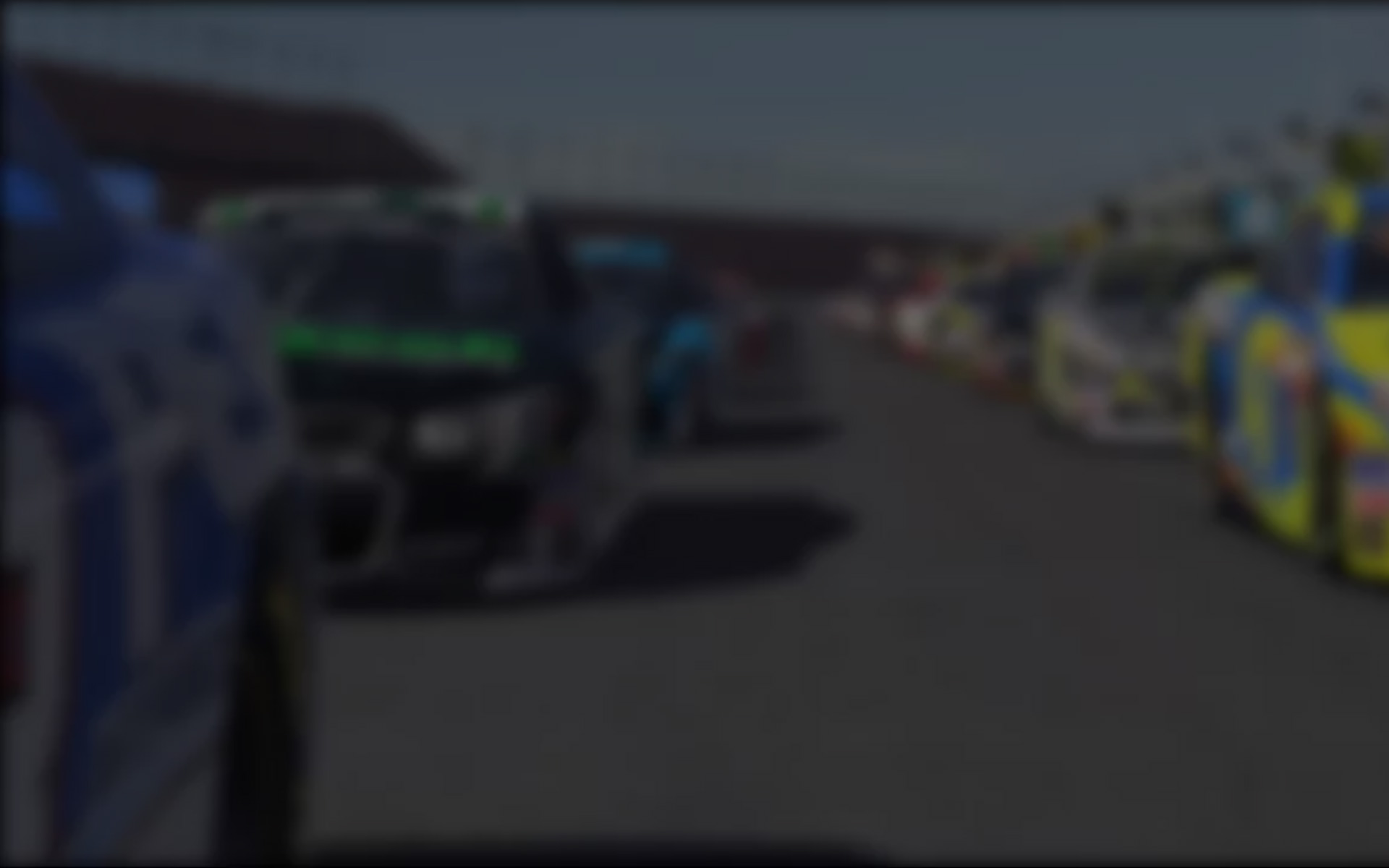 We may be starting the iRacing Grand Prix Series articles a bit late in the season, but as they say – "better late than never!" With six weeks down and six weeks to go, the famous "Temple of Speed" otherwise known as Autodromo Nazionale Monza or simply "Monza" welcomed drivers for Week 7 of 2015 Season 2 of the iGPS season. For road drivers wishing to achieve their PRO license this series is the stepping stone they must take in order to reach that rarefied level. Only the top 15 drivers this season (and in Season 1, which has already passed) will achieve their ambition, whilst some will be left to rue missed chances. With Saturday and Sunday being the located Strength-of-Field slots this is where the ambitious A class drivers will turn up to try to get what they came for: a good championship points score. Although iRacing World Championship Grand Prix Series and other pro drivers turn up for races, they are discounted come the end of the season standings, and the pro licenses goes to the next top 15 A class drivers in the standings; whether you're Division 1 or 2, it's all up for grabs.
From next week onwards Apex Racing TV will once again broadcast a Saturday top split SOF race at the timeslot of 16:00GMT; many thanks to the Apex Racing Commentary/TV crew for doing this; it will bring some much sought publicity to the outside viewers of this series.
Monza had a total of three races which split over the weekend, slightly less than usual; maybe as it was a 100% race – 53 laps – it seemed to have lowered the usual participation numbers, but this certainly didn't affect the top split calibre of drivers who turned out. Over the weekend all the races which split had good Strength of Fields. This would have been a big relief to the drivers aiming to accumulate good points; the SOFs were all above 4000: 4813 and 4554 on Saturday, and 4151 on Sunday to be precise.  The race which I will directly report on for this week's article will be Sunday's 14:00GMT.
Pole position was taken in a very dominant fashion by Mivano's Patrik Holzmann, the German laying down a marker of a 1.21.319. A further .5s back — and completing a 1-2 Mivano qualifying sweep — his teammate, Jorge Montanes line up on the outside of the front row for the run down to the Rettifilo Chicane. For how tight the Rettifilo is – especially on an opening lap of the race with these high powered vehicles – all 16 drivers did a good job of scraping around the chicane without incident following the start. There were no retirees on the opening lap, but disaster did strike at Ascari: Pepo de las Heras and Cem Bolukbasi were side-by-side as they entered the tricky complex of Turns 8, 9 & 10 and with both trying to put a claim on eighth position there was no yielding on offer. Things got too close for comfort which sent the Iberia Racing Team driver into a half spin after Bolukbasi tapped his rear right tire; fortunately for everyone behind disaster was partially averted after Heras pulled his car back together, albeit with some slight damage which would unfortunately ruin his race and see him retire soon after.
What was quite clear from the outset was that Montanes was on an alternate strategy to everyone else. The Spaniard had opted for a two stopper, in a possible hope of bridging a gap large enough to hassle Holzmann come the end of the race; but this was always going to be far-fetched with the pace the German always seems to manage to extract from the car.  By doing the two stop strategy Montanes would also have to hope that when he exited pit-lane there wasn't a feed of traffic. Even if the Mivano driver did feed back in to traffic it certainly wouldn't be around Ciprian Broscaru; Broscaru was the first of the self-inflicted wrecks of the race. Coming out of the Rettifilo, Broscaru seemed to not modulate the throttle well enough as he applied the power; thus as he hit high revs his Williams Toyota FW31 veered right, directly into the tire wall which I'm sure wasn't a pleasant way to have your race ended . . . especially when it's by your own doing!
Bolukbasi's race went from bad . . . to absolutely wrecked in a matter of laps. The Turkish national (and iRacing PRO driver) had to make an unscheduled stop on Lap Two after his altercation with Heras. In making this unscheduled stop, he likely fueled it to the brim and was definitely driving a car on skates with a bucket load of fuel inside! Variante Ascari did seem to seek revenge on the Vortex driver and in doing so planted him in the exit wall of Turn 10, Lap 13.
The top five positions had almost been totally static since the drop of the green flag, bar Holzmann and Montanes who swapped positions seven before they reached the first turn.  Also Tim Berti's charge off the line saw the Vortex driver gain three positions by the time the field had funneled through to Curva Grande. Berti was on the move again, albeit a fair few laps later in to the first stint – lap 17 to be exact.  The Vortex driver had been slowly chipping away at the advantage Cam Stark had held over him since the beginning of the race.  By putting-in consistent laps he was able to undo Stark's efforts to get away and captured fourth position as they reached the Rettifilo.  Following closely behind was Berti's teammate Ricardo Torres, so the Apex Academy driver certainly had to be on his toes with the pace the Vortex drivers were running! At the end on Lap 19 (albeit further up the field) Mivano's two stopping driver of Montanes headed in for the first of his two stops; he funneled out about 10 seconds behind Berti into a comfortable seventh position. Returning to the track in clean air was certainly a boost; whether or not his intriguing strategy would work would be another story.
It didn't take long for Berti's Vortex Sim Racing teammate to pass Stark; Ricardo Torres had managed to close down the gap from just over a second to only a few tenths. As the two drivers headed around Ascari on Lap 24 Torres used a much better exit and superior straight line speed to overtake the Apex Racing Academy driver just prior to the apex at Curva Parabolica.  Ufortunately for Stark, Torres managed to power away as they headed for the Rettifilo – with presumably even lower downforce – as the draft wasn't of much use to the Englishman either! By Lap 27 it was clear why the Vortex drivers' had been on such a charge for the last third of their stint: they'd decided to bargain on a 50/50 split strategy by pitting at exactly the halfway point of the race – Lap 27. With the Williams-Toyota FW31 it's more common for an overcut to work than having an undercut strategy work, so where the Vortex twosome fed out once the stops have been completed would be noteworthy.  Berti was just over a second behind Loozenord, and around six seconds clear of Stark.  On the other hand, Torres was a mere two seconds ahead of Stark, meaning the latter of the Vortex drivers would be the more vulnerable once all the stops had panned out, quite possibly even bringing Avid Chronic Racing's Teemu Valkeejarvi back in to play depending on if the Finn's scheduled stop is a few laps later.
Valkeejarvi did indeed pit a few laps later – at the end of Lap 29 – and in doing so closed the gap to Torres to within a whisker of what it was before; indeed there was less than a second between them as they rounded the apex for Turn 1, but unfortunately for the Avid Chronic Racing driver he couldn't make anything of it . . . yet.
The three remaining front runners all pitted simultaneously at the end of Lap 30, with Holzmann rejoining in first position, which meant it was his race only to lose as his Mivano teammate who followed closely was on a clear two stopper. However Loozenord had everything to play for: the Mivano Academy driver exited the pits for his first and only stop exactly where he came in: in third position. With Loozenord being roughly 20 seconds behind Montanes and pit stops taking around 30 seconds it meant he was in for a real shot of claiming second place; all he needed do was keep it on the road and lap with decent consistency.
A further few hundred metres down the road from Loozenord, Stark exited the pits as Berti powered down the start/finish straight, with both aiming for claim fourth place.   A car exiting pit lane and a car heading in to the Rettifilo at full speed can be a recipe for a disaster — especially if they are fighting for position — but in this case any disaster was averted. Berti placed his car perfectly on the outside of the opening part to open up the exit of the chicane. By being ahead once again the German's priority would be building up a considerable gap to Stark and his teammate Torres – who certainly had the pace to worry the two drivers ahead about.
With Montanes on a two stop strategy, Holzmann played the team game to let his teammate go about his business knowing the Spaniard would be well aware of being in a battle with Loozenord come the end of the race once he'd taken on fuel and fresh rubber. One battle that had commenced since the stops was a Vortex sandwich with an Apex Academy driver for the filling of it: Berti was leading the train of three, whilst Valkeejarvi was ready to pounce if any of the drivers ahead made a mistake.  Torres unwittingly obliged, which really did come at a surprise considering how consistent he'd been all race! Fortunately for him he saved the slide by slowly scraping over the sleeping policemen – thus not damaging his vehicle – but this enabled Valkeejarvi to close within striking distance, although he wasn't able to hassle Vortex's driver once he'd got in to a groove again.
With five to go second and fourth positions were still in play, with Berti, Stark and Torres all in with a shot at taking P4 and even Valkeejarvi sneaking in if anything happened. Berti would be absolutely gutted about a near race ending mistake – if you look at the positives, at least he soldiered on to the finish! – with Stark only seeing the Vortex driver's rear wing for the whole of the stint it was clear it would be a struggle to open up a passing move unless he consistently nailed a couple of laps in a row, although this needn't happen in the end. Berti clipped one of the high curbs heading in to the opening part of Ascari sending his car off balance and into a spin! Worse, with a car closely following it really could've ended in a big disaster, but fortunately not. Berti's rear wing and Stark's front wing were inches away from ending both of their races, but both gasped a sigh of relief that this didn't happen even as a faint smile crossed Tores' face seeing that fourth position really could be back on the cards again.
As the race wore on it was all the same story as it had been following Torres' little mishap; that was until Montanes headed down pit road for the his second and final time on the end of Lap 36. An alternate strategy is always be a risk, but sometimes one worth taking. In this case the Spaniard came out in third position – which isn't at all bad – but it would even better for him if he could erase the four seconds gap and overtake Loozenord. As the laps turned to 10 to go Montanes was easily within distance of thinking about creating a passing opportunity, although I'm sure the Mivano Academy driver wouldn't give it to him too easily . . . but with Loozenord making very small and in this case punishable mistakes (especially when you have a high calibre driver behind you) it was always going to be a tough ask to keep Montates at bay. From the turn of Lap 47 Montanes was searching for a way through but every opportunity he tried came to no avail, until they took the line for four to go, that is.  With a great run out of Parabolica the Mivano driver overtook their Academy driver even before entering Turn One thanks to being a little bit braver on the brakes. Nonetheless Loozenord had done himself proud, exhibiting excellent defensive skills whilst under enormous pressure from behind.
The race ended in a fairly anti-climactic fashion as nothing much of import happened in the closing two laps.  The top seven alone stayed the same, but instead of Berti propping up fourth to seventh positions he finished down in a solid (but I'm sure not what he hoped for) seventh position, although this only gave him a points totally of 155 for the week. Once again Patrik Holzmann took the chequered flag to give him a clean record of 11 poles and 11 wins so far this season. Montanes took a deserved second position on a differing strategy whilst rounding out the Mivano top three was Maarten van Loozenord! Stark came home fourth followed by Torres a second further back in fifth position.
With the season in full flow – but not everyone competing every week to date  – you can somewhat gage how the season's shaping up as of Week 7. With the eighth week coming up at Silverstone, some drivers will have completed all eight rounds and therefore drop weeks will come into play, which will either aide or be totally disregarded from their points tally. Monza was once again a highly competitive week, with nine scores above 200, including a hefty 282 earned by Mack Bakkum as he initiated a late charge to achieve his PRO license (for a second time). Not a bad start for him to say the least.
Race results for Week 7
Reported on article: http://members.iracing.com/membersite/member/EventResult.do?&subsessionid=13643451&custid=137413
4813 & 4554 SOF's: http://members.iracing.com/membersite/member/EventResult.do?&subsessionid=13635146&custid=129990 & http://members.iracing.com/membersite/member/EventResult.do?&subsessionid=13635792&custid=116848
Holzmann leads the standings overall, as Iberia Racing Team's Pablo "GoPro" Lopez leads the A class standings from Stark and then Positive SimRacing's Kevin Siggy.
---
You may also like...
---