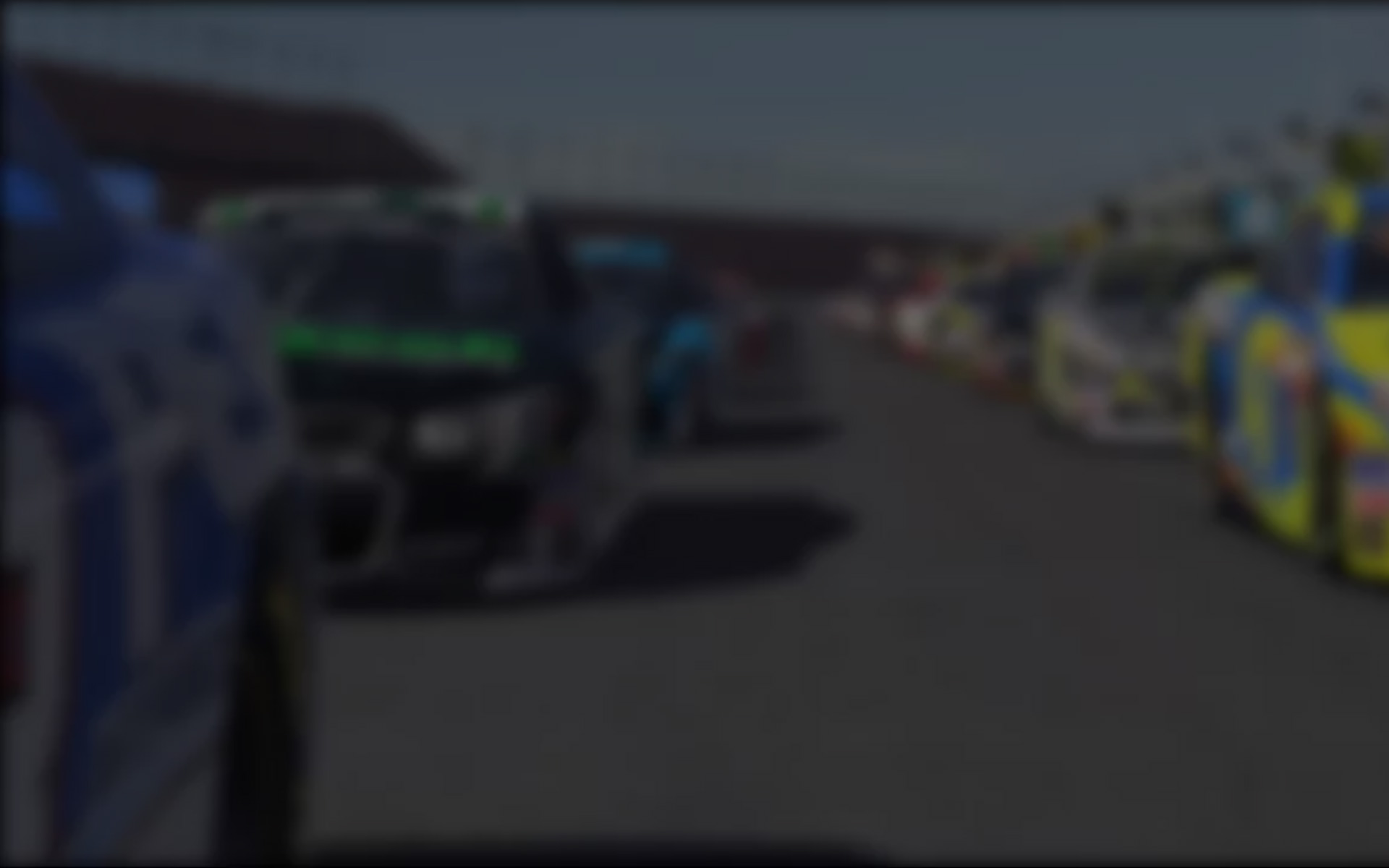 We are now one week into the 2014 race season. Week 13 gave everyone some much needed down time and an extra week of practice, for arguably the most demanding race track for the Gen 6 car on the NASCAR iRacing.com Class A Series. Rockingham is a track with so much character and so little grip. Described by one driver that it was "like driving  a glass car on ice." But, this week it didn't matter. If you we're going to make a run for an iRacing PRO license, then you would have to tough it out and get out there on track.
Robin Williams took the most starts this week, and when you win five of your nine races, who can blame you. He also led over 50% of the laps in the races he ran. This earned him 164 champ points and secured him third place in the current standings. Brad Mahar picked-up where he left off and came out with 176 points, the most amongst all Div-1 sim-racers. He would only race three races, but one win in the SOF race of the week was enough to send him to the top.
The SOF race this week only had nine drivers. Most of this is believed to be the unfortunate combination of an unpopular track and car combo, added to the most server and website malfunctions since healthcare.gov rolled out. iRacing has worked extremely hard, day and night to fix it, and I'm confident they will. But for this week in Season 1, the damage was done.
John Schweickart picked-up exactly where he left off in the points from his finish for 2013 Season 4.  P7 may not be the best place, but it's enough – for now. He only made one start, but finished second in one of the most exciting races I happened to catch. Jr Borborema held him off by a margin of .055s in what, IMO, was the best race of the week.
One of my personal favorite drivers from last season is Todd Hendricks and he did a fantastic job again leading 224 laps.  I will be very excited to see if he can make PRO. He has the talent, but his eagerness to race is hurting him. If he begins to pick and choose races a little more often, he should be another name in the hat.
Looking ahead, the series now goes to Iowa, which is good news for Robert Hall who earned 225 points there last season. Last season's champion Kyle Crump will also be in the conversation. He had a great week at Iowa last season with 202 points, just short of estimated points per race that a driver needs to earn to make PRO at the end of the season. I have the number at 210 points per race on average, which can fluctuate dramatically from season to season. But in my opinion, anything less than 200 is not going to cut it.
It will be interesting to see how things shake down when the series leaves Iowa in seven days. I believe we will have a much clearer picture of the competition going forward from there without the technical issues that arose this first week.  Be sure to check this space in iRacingNews each week to see what's around the next turn in Class A.
---
You may also like...
---