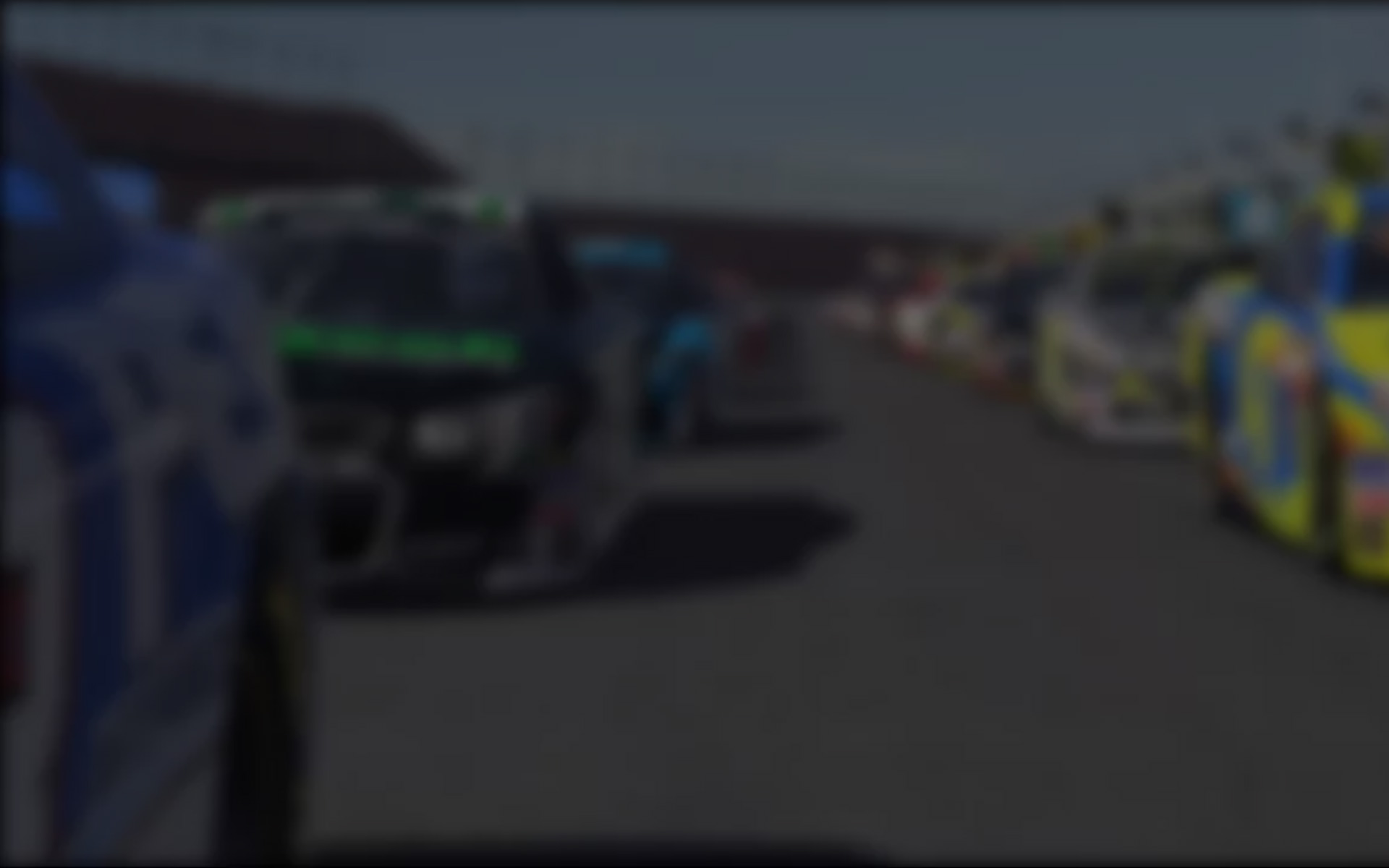 iRacing Rallycross presented by Yokohama takes on Circuit de Barcelona-Catalunya for its fifth event of the 2021 season on Wednesday, with the world's best sim racers and an all-star lineup of real-world pros and Twitch streamers all set to take part. Races will begin at 4PM ET/1PM PT at iRacing.com/live and across a large slate of Facebook, Twitch, and YouTube channels.
World Championship
Barcelona joins last week's round at Brands Hatch and the season finale in Charlotte as one of three new events on this year's iRX calendar. A host of world championship-level events in the real world, we got a taste of what this track will race like with All-Star action in the spring, where SET Esports' Jonne Ollikainen took a decisive victory over Kevin Ellis Jr. and Rasmus Tuominen.
That's great news for Ollikainen coming in, after he did the same at Brands Hatch last week to make up points on championship leader Jon Robertson of Subaru Motorsports USA. Robertson remains in control of the championship, however, thanks to podiums in each of the first four races; he was also fourth in the spring race from this track, which saw nine 2021 World Championship competitors in its 10-car final.
Yokohama Pole Award: Since Ollikainen's pole at Daytona, it's been all Robertson atop the charts in 2021. He scored his third straight Yokohama Pole Award of the season at Brands Hatch, and third consecutive podium finish coming off of the top qualifying spot to go with it.
DirtFish Rookie of the Year: Despite a rough go of the Brands Hatch final, Ellis Jr. is still the top DirtFish Rookie of the Year candidate for Rahal Letterman Lanigan Racing over Hansen Williams Esports' Jarno Leskinen. The 2021 DirtFish Rookie of the Year will receive a complimentary Three Day course from DirtFish, the Official Rallying School of iRacing Rallycross. To sign up and get behind the wheel yourself, visit drive.dirtfish.com.
Most Improved Driver: Elliott Sadler eSports' Vicente Salas remains the top position gainer from 2020, sitting sixth so far after a 20th place points finish last year thanks to finishes of fifth and second in the first two races of the season.
Hard Charger: Team Yokohama's Thomas Wangen and Loenbro Motorsports' Tommi Nukarinen remain the biggest position gainers of the 2021 season. While neither has made a final yet, Wangen and Nukarinen have gained 36 and 32 positions, respectively, from qualifying to overall classification over the first four rounds of the campaign.
All-Star Invitational
Entering the fifth All-Star race of the year, the last event before drivers are eligible to start dropping their worst scores, there's an epic fight at the top of the standings—Craig Williams of Craig's Setup Shop and ARCA driver Parker Retzlaff are tied for first, with Team Fordzilla's Pablo "GoProLopez" Lopez just one point behind. This week's group will include the season debuts of Borja Zazo and Conor Daly, as well as iRX color commentator Paul Smith, who will serve as an in-race reporter during All-Star competition to give viewers an inside look at what iRX competition is all about. The invited entry list for this week's visit to Barcelona is below; entries are subject to change:
| | | | |
| --- | --- | --- | --- |
| No. | Driver | Car | Background |
| 03 | Keenan Kusan | @MrAeroHD | Subaru | Twitch partner |
| 10 | Daniel Gray | @DanielGray10 | Ford | Twitch partner |
| 15 | Zac Campbell | @ZacCampbell02 | Subaru | Porsche TAG Heuer Esports Supercup |
| 20 | Conor Daly | Subaru | NTT IndyCar Series |
| 21 | Conner Martell | Subaru | FIA World Rallycross RX2e |
| 22 | Blake "Bilko" Williams | Subaru | Nitro Circus |
| 28 | Ron Capps | VW | NHRA Camping World Series |
| 28 | Connor Barry | Subaru | Great American Short Course |
| 33 | Paul Smith | Ford | iRX World Championship commentator |
| 42 | Parker Retzlaff | Subaru | ARCA Menards Series |
| 49 | Jamie Fluke | @JamieFluke | Subaru | Porsche TAG Heuer Esports Supercup |
| 53 | Justin Melillo | Subaru | eNASCAR journalist, Traxion.GG |
| 56 | Borja Zazo | @BorjaZazo | Subaru | Twitch partner |
| 64 | Tim Stevens | Subaru | Roadshow editor-in-chief |
| 75 | Landon Huffman | @HuffmanLive | Subaru | NASCAR Camping World Truck Series |
| 77 | Luke Knupp | Subaru | Best in the Desert |
| 99 | Robby Lyons | Subaru | NASCAR Xfinity Series |
| 360 | Craig Williams | @CraigSetupShop | VW | Twitch partner |
| 504 | Pablo López | @GoProLopez | Ford | Twitch partner |
| 920 | Tyson Meier | @Quirkitized | Subaru | Twitch partner |
How To Watch
All iRX events will be broadcast in multiple languages for the 2021 season. Here's where to tune in:
---
You may also like...
---