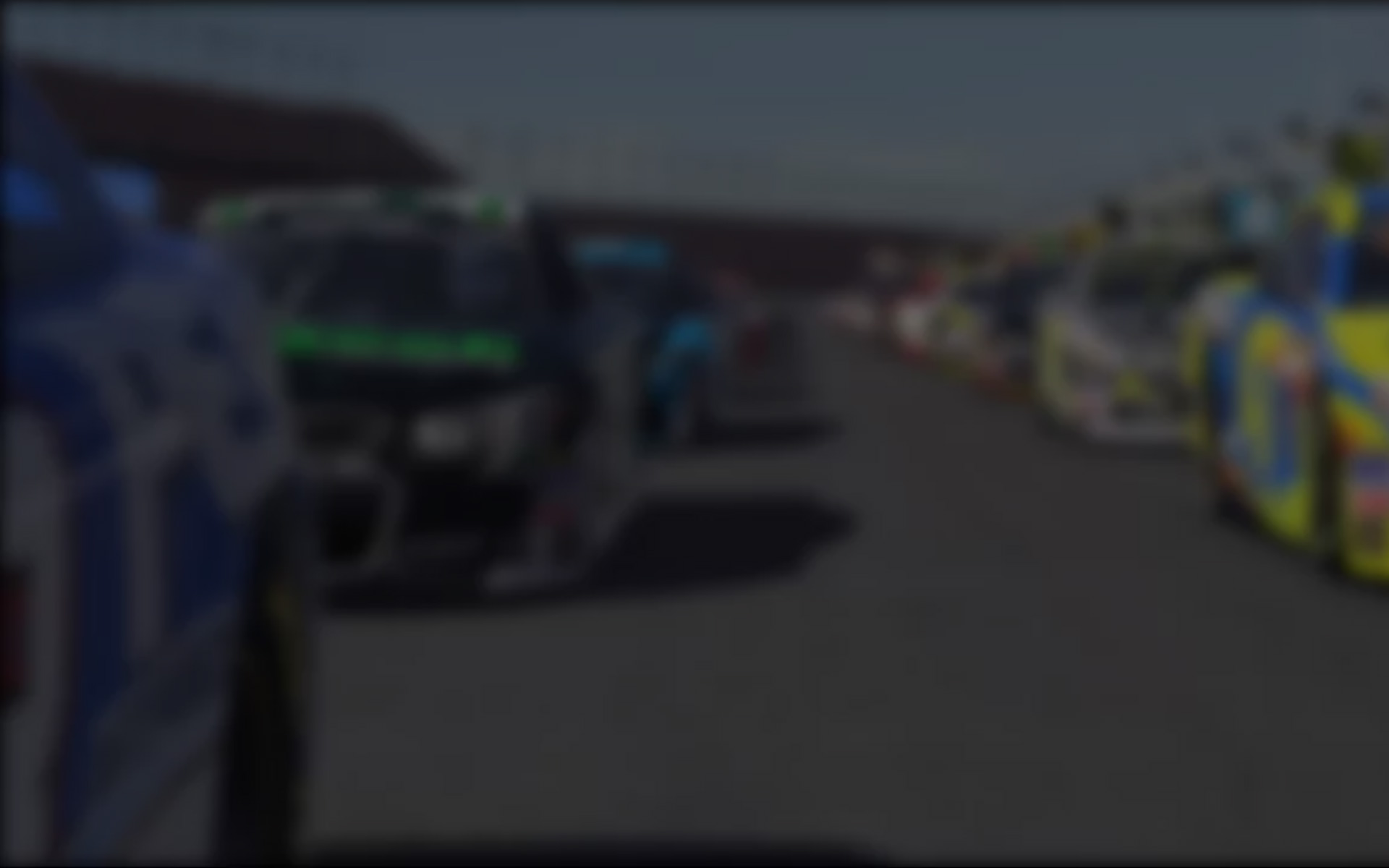 iRacing Rallycross presented by Yokohama takes on Brands Hatch Circuit for its fourth event of the 2021 season on Wednesday, with the world's best sim racers and an all-star lineup of real-world pros and Twitch streamers all set to take part. Races will begin at 4PM ET/1PM PT at iRacing.com/live and across a large slate of Facebook, Twitch, and YouTube channels.
World Championship
Just like in 2020, Subaru Motorsports USA's Jon Robertson has taken early command of the championship thanks to an early season visit to the winner's circle in Atlanta. The difference between this year and last, though, is that unlike his heartbreaking runner-up finish last season, he's got no intention of giving it up again; if that wasn't apparent enough in Atlanta, his second straight event of winning the main event from the pole last week at Iowa should have made it plainly obvious.
Brands Hatch is new to the World Championship stage, though, and so the only reference anyone has at a comparable level is the fixed-setup All-Star Invitational race from the spring. There, it was Robertson's teammate Yohann Harth beating him across the finish line, with SET Esports' Tommi Hallman completing the podium. Nine of the 10 racers in that feature made it to the World Championship, including a quartet of rookies: Hansen Williams Esports' Jarno Leskinen, Rahal Letterman Lanigan Racing's Kevin Ellis Jr., Vermont SportsCar's Jakob Rafoss, and Logitech G Altus Esports' Luis Nunez.
Yokohama Pole Award: Robertson became the first repeat Yokohama Pole Award winner of the season with last week's top time at Iowa. Only he and Daytona pole winner Jonne Ollikainen of SET Esports have posted the fastest time trial lap so far in 2021.
DirtFish Rookie of the Year: Thanks to a second place finish in Iowa, the first podium of his iRX career, Ellis took over the lead in the 2021 DirtFish Rookie of the Year standings from Leskinen. The 2021 DirtFish Rookie of the Year will receive a complimentary Three Day course from DirtFish, the Official Rallying School of iRacing Rallycross. To sign up and get behind the wheel yourself, visit drive.dirtfish.com.
Most Improved Driver: Even after missing the final at Iowa, Elliott Sadler eSports' Vicente Salas remains fourth in points, an improvement of 16 positions from his 2020 rank. That's twice as many spots gained from last year as his closest rival, SET Esports Team GRX's Killian Dall'olmo.
Hard Charger: As of last week, five drivers have surpassed the 20-position mark in the season-long Hard Charger Award standings. Team Yokohama's Thomas Wangen has gained at least six overall positions from his qualifying spot in every race thus far, and leads the charts by a 28-26 margin over Loenbro Motorsports' Tommi Nukarinen.
All-Star Invitational
For the first time this season, a sim racer took top honors in the All-Star Invitational event last week, with eNASCAR Coca-Cola iRacing Series star Casey Kirwan running head and shoulders above the field in Iowa even as the heat and feature grids were fully inverted. The invited entry list for this week's visit to Brands Hatch is below; entries are subject to change:
| | | | |
| --- | --- | --- | --- |
| No. | Driver | Car | Background |
| 03 | Keenan Kusan | @MrAeroHD | Subaru | Twitch partner |
| 10 | Daniel Gray | @DanielGray10 | Ford | Twitch partner |
| 13 | Trevor Perry | @PuckVanek | Subaru | Twitch partner |
| 15 | Zac Campbell | @ZacCampbell02 | Subaru | Porsche TAG Heuer Esports Supercup |
| 21 | Daniel Dye | TBD | ARCA Menards Series |
| 28 | Ron Capps | VW | NHRA Camping World Series |
| 28 | Connor Barry | Subaru | Great American Short Course |
| 42 | Parker Retzlaff | Subaru | ARCA Menards Series |
| 53 | Justin Melillo | Subaru | eNASCAR journalist, Traxion.GG |
| 56 | Borja Zazo | @BorjaZazo | TBD | Twitch partner |
| 64 | Tim Stevens | Subaru | Roadshow editor-in-chief |
| 70 | Daniel Morad | @Moradness | TBD | IMSA WeatherTech SportsCar Championship |
| 72 | Trever Teal | @NitroCircus | Subaru | Nitro Circus |
| 77 | Parker Kligerman | Subaru | NASCAR Cup Series |
| 77 | Luke Knupp | Subaru | Best in the Desert |
| 99 | Robby Lyons | Subaru | NASCAR Xfinity Series |
| 360 | Craig Williams | @CraigSetupShop | VW | Twitch partner |
| 504 | Pablo López | @GoProLopez | Ford | Twitch partner |
How To Watch
All iRX events will be broadcast in multiple languages for the 2021 season. Here's where to tune in:
---
You may also like...
---