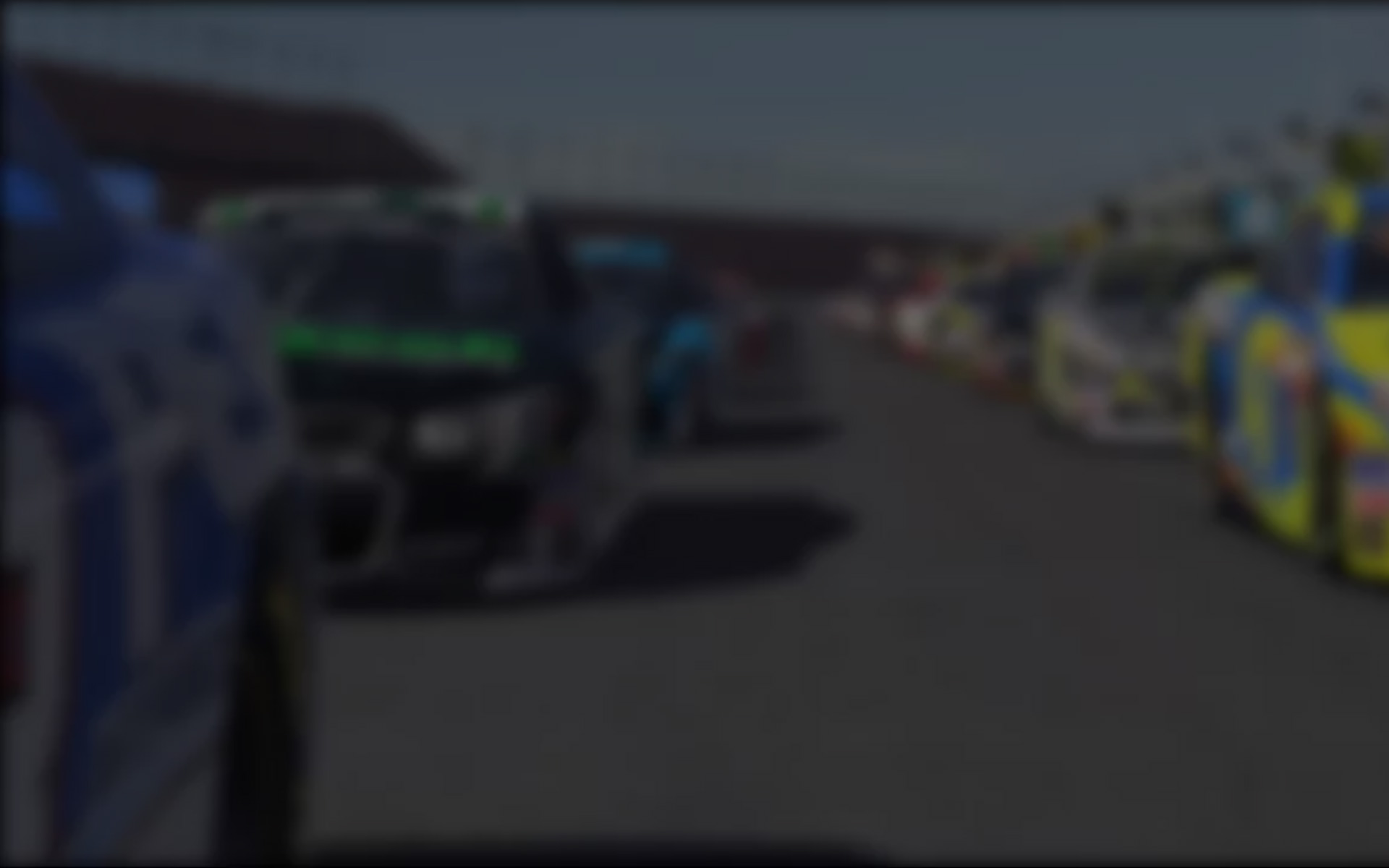 Radicals Online: a familiar name within the sim racing community. A successful team in the iRacing World Championship Grand Prix Series who so happen to be a "fan favourite" by giving viewers an extra dimension in having a few of their World Championship Series drivers streaming their onboard POVs of the top road sim racing championship. They've been ever present in the iRacing World Championship GP Series since 2012 and it looks as though 2016 will be no change to this.
I got the chance to speak to the six drivers of Radicals Online's WCS crew whilst getting to know their tightly nit top sim racers a little bit better.
MB – Mack Bakkum, Dutch. MM – Miguel Martin, Portugese. JB – Jeremy Bouteloup, French. PI – Paul Ilbrink, Dutch. MF – Mogar Filho, Brazilian. JN – Joonas Nukarinen, Finnish.
Q: What attracted each of you to motorsport to begin with, and can you remember how old you were when your interest first occured?
MB, 21: My dad really is the person that got me into F1 at an early age. He was always watching the races on TV and naturally I started watching it together with him. My first interest I remember was the 1998 F1 season, I was a huge fan of Irvine despite everyone here liking Schumacher.
MM, 28: All my family did real racing and I born with racing in my blood, so since I remember when I was four/five years old I started to see Formula 1 and Bikes (now MotoGP) with my father and since then I see it and I am very interested by it.
JB, 23: Since I was a young boy. I remember watching F1 races on TV when I was five or six and started playing F1 games as soon as I could. It's hard to say what really attracted me in the first place but I was amazed by the sound and the speed of F1.
PI, 33: I think I it was when I was 13 or something. At that time we got connected to cable TV which provided a lot of new channels and among those was one that broadcast the F1 races in the Netherlands. I don't think I've missed many races since. I've also visited several motorcycle Grand Prix races at Assen around that time and although I like it as well the main interested has always been F1.
MF, 34: Started watching F1 races with my father. Remember I started watching races at about six years old. Don't know what exactly attracted me, but I watched almost all F1 races ever since.
JN, 23: I always liked speed. My first memories are from when I was around six years old driving around the mat with toy cars.
Q: When did you all begin sim racing and how? On top of this what was the first sim you played?
MB: I started sim racing in March of 2013. I started with iRacing and have never driven anything else as seriously.
MM: I started sim racing in the old Grand Prix 2 of MicroProse in the year of 1996, when I was eight years old.
JB: My first sim must have been F1 2002. At that time, I had already played a few games with a Microsoft wheel but F1 2002, and even F1 Challenge, were my first sims. However, I used to play with driving aids and offline only. I was also playing to Gran Turismo at that time but offline as well.
PI: I think the first sim was I played was Grand Prix 2 in 1996. I got it for my birthday, but our new PC that would be able to run it would only arrive two months later. So I took the game and went to play it at friends' places. I wouldn't call that sim racing at the time though, as I was just playing it with some friends and my brother in hot seat mode.
It was only several years later in 2002 when I learned about people competing in (offline) leagues with Grand Prix 3 2000 and I joined one of those and started putting a lot more time in it.
MF: Started with Enduro on Atari, and always liked racing games on video games. But the first software I can call as racing simulator I tried, where you could see complex physics, was Live for Speed on 2003.
JN: I started sim racing with Live For Speed in 2009.
Q: As we know you can invest a lot of money in to sim racing; what equipment do you each use and how much do you think you've invested over the years?
MB: I tried iRacing for two weeks and I was hooked. I had some money saved which I used to make my sim rig. I built my own rig from scratch from wood I bought, I got a car seat from a junkyard and put it all together. I bought 3 cheap LG 24″ screens and a new GPU. This all together cost me about €700. For my T500 wheel and Fanatec Elite pedals I paid €550 together.
MM: Regarding the equipment, i have an Obutto with only one 24" monitor and my wheel and pedals are both from Fanatec; wheel is the Clubsport V1 base with F1 and BMW wheel and my pedals are the Clubsport V1. I have personal sponsors and all the equipment was sponsored by them so I only spent money on the computer, which was about 700 euros.
JB : Well I have some chance: I haven't paid for all of it because part of my equipment has been won in an online championship. Here's what I have at the moment :
Cockpit : JCL To Be Faster (http://www.jcl-simracing.com/fr/)
Wheel : Stock G27
Pedals : Heusinkveld Engineering Pros
As for the computer, I have a triple screen setup with a R9 290 and an Intel i5 2500k, with 8 go of RAM. I have built this setup over the years. When you consider the total amount, it's quite massive : There's 250€ for GPU, 330€ for the three screens, you can add at least 300 to 500€ for the rest of the computer. Then for the hardware part, it's 730€ for pedals and 180€ for the wheel. Fortunately, I didn't have to pay the cockpit since I won it, which I'm glad I did because it's the most expensive part of my rig!
However, only one year ago, I was still racing in an office chair, with one 19 inches screen, with a stock G27 and with a really bad driving position.
PB: I haven't really gone all that crazy on sim-racing products in my opinion. I'm still using a G27, although the pedals are upgraded with a Simulaje hall-sensors, a TSS brake-mod and a Bodnar cable. I did upgrade to triple screens and got a new PC to be able to actually run the triples with iRacing.
In the past couple of years I've probably spent around € 2500,- on hardware related to sim racing although a fair chunk of that I would have spent regardless if I was sim racing or not.
MF: I have right now a reasonable pc (core i5 2500, geforce 970 gtx, one benq 2420z monitor with 144Hz refresh) and a G27. Just upgraded my video card after three years, so I can't say I invest that much money, but I would bet I invest about U$1000 each three years (computer hardware is quite expensive here in Brazil). Would like to have three screens, but don't have enough space at my room for it.
JN: I'm using Logitech Driving Force GT and ClubSport V2 Pedals. That's approximately 377 euros invested for sim racing equipment.
Q: As a team what are your most memorable moments together?
MB: Preparing and racing in the NEO Petit Le Mans from 2013 was great. We had a lot of teammates competing in the HPD. Despite some bad luck, we still had some good finishes.
MM: I only arrived in the team last year, so most memorable moments together in real life were last weeks where Joonas and Jeremy came on vacations to Portugal and we spent some time together visiting stuff and went to karting as well. In sim racing, I think all of our moments are memorable since we have all good humor.
JB: Most memorable moments coming to my mind with Radicals are some endurance events:
– rFactor 2 championship I did with AJ Roselli. We had tons of fun racing on a new platform in a competitive championship
– iRacing official events : Petit Le Mans is a good example
– Meeting some of the members of the team : Rob Cuss at Silverstone, Andy in Paris and more recently Miguel and Joonas in Portugal. It's always nice to see in person the people you've been talking to for the last few years!
PI: I think most memorable are winning some of the prestigious team events we did. Winning several NEO and Road Warrior Endurance races was quite special, but winning a 24h race is still a target. The whole atmosphere during the two days is really special and I really hope we manage to win one of those in the near future, after finishing second and third in the races at Daytona and Spa.
MF: Had some nice moments with the team, but one moment I remember was the first practice session. At that time I was still learning the FW31, and thought "wow, these guys can get good lap times so quick and drive so constant." Really I have learned a lot with my teammates!
JN: In sim racing it's always awesome to hangout in TeamSpeak and Whatsapp and keep communicating even outside of the races.
Myself I've had a special honor to meetup couple of guys so far already: biking in the middle of the night with Roderic on the countryside of Netherlands and driving go-karts against Miguel and Jeremy with gorgeous Atlantic oceanview under the heat of Portugal are really nice memories.
Q: What hobbies do you individually enjoy?
MB: My biggest hobby is snowboarding, I used to do a lot of skateboarding, but not so much anymore. Recently I've picked up wakeboarding as well. When I was younger I used to play water polo on a national level. Other than most extreme sports I like to go traveling with friends.
MM: My biggest hobby is being a karting driver, but I like to do some MTB as well and spend time seeing movies and TV shows too.
JB: I go to the gym four times a week and really enjoy it. It's the best way for me to forget about work, school and just focus on a physical activity, which I need! I used to play tennis for 10 years but that was mostly for fun, I didn't do many tournaments because I felt I wasn't ready enough for them.
PI: I've played tennis for about 10 years when I was young and some football as well.
MF:  I've studied classical piano, and play it sometimes. I also like to travel (go to) to the beach.
JN: I really enjoy running and mountain/trail biking. I love the nature of Finland and with those activities it really do stand out nicely.
Q: When did you each join Radicals Online?
MB: In November of 2013 I started driving with the Radical paints.
MM: I joined Radicals in September 2014.
JB: I have joined Radicals in April 2012 I believe. I was in Twister previously but the iRacing team was dying and I was looking for support for the WCS 2012 season. Turned out it was my best season ever, finishing seventh!
PI: I got to know Roderic Kreunen and Niek Versteege through iRacing and was hanging out in Team Speak with them. At some point his team, Radicals Online, moved their Team Speak activities to Roderic's server as well and that's how I got in contact with them. After I qualified for a Pro License during 2012 Season 3 I joined the team and competed together in the Pro Series to get our WCS licenses.
MF: I joined on 2012, after Carlos Passos invited me.
JN: September 2013.
Q: What jobs do you all do?
MB: I work as a Service Engineer for a company that's closely involved with Microsoft.
MM: I am the CEO, Front end and Mobile Developer of a software company at Portugal.
JB: I am working as HR Project Manager in a tech company and I will also have finished my masters degree by the end of the year, ending studies for good.
PI: I'm a web developer at a small local company in the city I live in.
MF: I'm electronics engineer. I work at a big medical devices company on technical services department. I'm supervisor of a team of 13 people.
JN: Currently I'm working as a office secretary for City of Vantaa, Finland.
Q: Have you ever competed in any sort of real life racing event(s), if so what were they?
MB: Outside of some rental karting I've never competed myself.
MM: Yes, I competed in karting in Portugal, in our national trophies and championships with Birel and I am a Renault Cacia Karting Driver and we participate in a variety of endurance races.
JB: My real life racing event highlight so far is the GT Academy 2013. I have been to the European final and competed for the ultimate prize. I was the best French there and attended the last day of the competition but didn't win it. Other than that, I'm occasionally doing so rental karting and I went to a local French track with my car a few months ago.
PI: Outside of doing some recreational karting I haven't competed in any real life racing events.
MF: I've participated once in the Granja Viana 500 mile race. It's a go-kart 500 mile long race where teams compete. At this race some big names of motorsport competed (Rubens Barrichello, Piquet Jr, Christian Fittipaldi, Lucas di Grassi, Tony Kanaan, and others). It was really incredible to be part of a race sharing the track with those guys I watch at the TV.
JN: No
Q: Have you ever considered doing a team event together in real life? In karting or something, although it could be difficult for Mogar to get from Brazil to Europe!
MB: I've never really considered it. Joonas is coming to Amsterdam this October, so we'll see if there's anything interesting to do.
MM: Yes, I have the ambition of having all Radicals family together in a team event, although I know the difficulty that will be.
JB: Yes we're talking sometimes about all getting to Le Mans or meeting for some events like the Sim Racing Expo. So far nothing has happened and probably won't happen for 2015 but why not in 2016 ..
PI: No
MF: It would be very nice. I've already met one Radical member once (Fabio Martins), but I'm on the other side of the ocean, so it will not be easy.
JN: I haven't.
Q: Do any of you do any sort of racing in real life currently?
MB: No.
MM: Yes, karting.
JB: Nothing at the moment but still looking for opportunities to win seasons/test drives/etc.. through various contests.
PI: No.
MF:  I compete on amateur go-kart leagues at least once a month.
JN: I don't.
Q: What sim racing goals do Radicals Online and you all personally have for the remaining months of 2015 and the future? (WCS, Endurance, anything you choose!)
MB: My most important goal right now is to get in the top 25 of the iRacing World Championship GP Series standings while only attending seven of the 16 races. Aside from this, I certainly want to get my Pro GT license as well next season.
MM: My biggest goal was to stay in the top 25 in iWCGPS but its difficult this year so my goal is to finish well the championship and qualify for the next year's iWCGPS through PRO Series and maybe in the future take part of the World Endurance Championship.
JB: My personal goal for the rest of 2015 is finish as high as possible in iWCGPS (8th seems the highest possible). Also, we'd like to all retain our licence for the next year.
Regarding endurance, we will obviously go for the Blancpain series and will try to qualify one or two teams probably.
PI: Reaching the iRacing World Championship GP Series was already a big goal for me personally that I managed to achieve in 2013, as it wasn't something that I considered being able to do when I joined iRacing in 2011. Especially after not having done any sim racing for a couple of years.
I don't have any particular goals at the moment, but I just try to improve my own performance and with try and better my championship result.
MF: I'm still chasing the top 10 till the end of year. I think that the top 10 considering the time I have to practice and the talent I have is already a good target to chase.
JN: Our goal is to have all six drivers in the top 25 in the 2015 iWCGPS. Alongside with that Radicals Online are preparing for Blancpain Series and looking forward to compete in it.
Q: Most people have some sort of inspiration, who is an inspriation for each of you in motorsport and in general?
MB: I don't really have an inspiration. I'm not someone who gets inspired to do something, I either want it or I don't.
MM: My inspiration in motorsport are two drivers, Michael Schumacher and Valentino Rossi. In general my inspiration are my parents and my girlfriend.
JB: It's hard to say. As a kid, I was a big fan of Michael Schumacher. With the time, I realized other drivers were great too! I wouldn't say I am inspired by anyone in particular nowadays.
PI: I don't really have someone inspiring me, but I do admire Michael Schumacher for what he has managed to accomplish in F1.
MF: Hard to say. At motorsport, although Senna was maybe the best driver ever, I quite like Nelson Piquet. He was not the fastest driver, but went deeply on mechanics and understanding the car. He also pushed the limits of regulation, so he used intelligence instead brute force.
JN: Andy Kirschetorte. Ever since I joined this team, he has always been there for me and offered such an valuable experience, tips and inspiration. His way of talking has always been gratifying and encouraging.
Q: Other than the McLaren MP4-30 (which must be a refreshing sight from this old Williams-Toyota FW31) what are you all most looking forward to being brought in to the service?
MB: I'm actually not looking forward to the MP4-30. I currently really enjoy driving the FW31, although I have not been driving it nearly as long as most people in the series. Le Mans is a track that I love, so to have that on the service will be awesome.
MM: I am looking forward to the new F1. It will be for sure a boost of motivation for next year, but I am really looking forward for new tracks and new endurance cars, since its a category I really like.
JB: Dynamic track conditions, day/night transitions. This has been in other sims such as rFactor 1/2 and I don't see why iRacing wouldn't be able to implement it. Once that will be done, then I don't see how any other sim could compete. But this is probably one of the biggest step iRacing has to overcome.
PI: I hope that with the dynamic track conditions we'll also be seeing rain at some point.
I remember really enjoying the races I did in Grand Prix 3 and 4 with mixed weather conditions where you had to manage track that got wetter or started drying again. It just gives an extra strategy element which would make the racing less static and far more interesting.
MF: Dynamic track conditions and weather. We now have dynamic weather, what puts a bit of spice on the competition, but track don't change with rubber being laid on it, nor gets dirty out of the normal cornering line. Also, would love to see rain.
JN: An actual good tire model, maybe "soon."
Q: What's the most exciting thing you've been able to do in real life?
MB: I went snowboarding with a friend in Austria a few years back. We were in the back country and I fell into a two meter hole which could collapse with snow if I moved too much. That was quite exciting, although not in a very positive way.
MM: Definitely all the time I pass in real racing is the most exciting thing I do.
 JB: Driving a Nissan GTR around Silverstone was really exciting because of the speed of this monster. The entire GT Academy 2013 was an awesome experience. No extreme sports for me, at least yet.
PI: I guess I don't really do many exciting things nowadays, but I do remember that as a kid there once was a one-day skiing trip me and a bunch of friends joined. With nobody having any skiing experience we were basically dumped at a slope with some equipment. I don't think there was any one to guide us in what to do exactly, so we just took off and only later started thinking about the fact that it might be convenient knowing how to slow down and stop before running into the people waiting for the lift at the bottom of the hill. It turned out to be a lot of fun though.
MF: The 500 mile go-kart race I've mentioned. I could share the track and pits with drivers I admire, and having being always a F1 fan, it was really exciting.
JN: One of them is when I did one hour Cessna flight with one of my friend. Another thing is probably yearly Club Finland meetings. Always nice to gather up with the people who I talk with everyday and have fun weekend, of course "without" alcohol.
Q: Streaming seems an integral part of the Radicals Online team for your iWCGPS encounters (and other top series/events) how did the team come around to start streaming the races?
MB: Former Radical driver Pablo 'GoPro' Lopez used to stream for Radicals. This is what got me into sim racing, so it originated before I even knew sim racing existed.
MM: From what I know and saw in the past, it was from our former Radicals driver Pablo Lopez.
 JB: Pablo was the one who initiated everything. I waited to have a decent rig to do the same because I felt it wasn't worth it for the viewer to see me racing in an office chair with a really poor setup!
PI: It all started with Pablo "Go Pro" Lopez streaming his iRacing World Championship Grand Prix Series races. In 2013 I joined him and since then more team members started streaming, both iWCGP and non-iWCGP drivers in the team.
MF: Unfortunately internet quality in Brazil is not that good. Although it is much better than before, the providers that reach my home don't offer enough upload speed so I can stream. But it really brought some attention when Pablo "Go Pro" Lopez started streaming.
JN: Probably started with Pablo way before I joined Radicals.
Q: Some teams seem to have a "joker" in them. Out of all of you who would you say would fit this bill (if applicable!)?
MB: Well Joonas can get a little funny when he's tired.
MM: Hmmmm, maybe Joonas.
JB: Well they aren't joker on purpose but on most general cases I'd say: Mack and Joonas
PI: Mack Bakkum
MF: Carlos Passos (who is not a member of Pro team) could be the one. He always had something funny to say, even when he was angry. Did a lot of races on Brazilian leagues with him and he was a great teammate.
JN: Mack Bakkum of course, he never stops spamming our Radicals WhatsApp.
Q: If you could choose any track in the world to drive on, which track would it be and which vehicle would you choose?
MB: I'd love to give the Suzuki Liana a go around the Top Gear track.
MM: Nordschleife with a DTM.
 JB: That's a tough one.. If it was now, I'd say Silverstone in a GT4 car because I would probably be able to enjoy it and push the car close to its limits. If you consider I have tons of experience in racing, then just put me in a LMP1/2 at Le Mans at night and I'll be fine.
PI: I think driving around Spa-Francorchamps in a modern day LMP1 should be pretty epic.
MF: I've already been at Interlagos (unfortunately as a passenger). But would love to drive on Spa. Beautiful landscape and some of the most legendary corners.
JN: Spa with something fancy.
Q: One final question; Throughout each of your times in the top tier of sim racing, what has the most memorable memory been for the team and yourselves?
MB: When I started iRacing, the only car I drove was the HPD. Back then Paul was the quickest guy in that car, so when I finally beat him in a fair race that was very rewarding for me. More recently I've been having some great finishes in the iRacing World Championship GP Series, especially for a near-rookie in the series. So as a near rookie, finishing fifth and seventh as the best behind only the usual Coanda and Redline aliens feels great.
 MM: For myself I think the day I did my first iWCGP series race as a Radical Driver in COTA, finishing in 12th position after starting from the back. As a team, I think that the endurance races we already did together are memorable moments.
JB: Finishing seventh in the 2012 iRacing World Championship GP Series is definitely one of them, as well as some of the races I had : 2013 Spa was probably the best one, going from 29th to fifth in such a competitive field.
PI: For me personally it's been these season's races at Monza and Watkins Glen.
Up until that point I've finished 10th in two races and with that I reached a goal I set when entering the series in 2013. And now in 2015 where the field seems to be even stronger I managed to improve my all time best results with a consecutive seventh and eighth place and with that I keep surprising myself with getting results that I didn't thought were possible for me.
MF: I believe that for me was my first podium in iWCGP Series. It happened at Suzuka on 2014 season; started sixth and everything went just perfect. Was so focused that ended the race exhausted.
For the team, the team had really fantastic performances on endurance championships. Unfortunately the spare time I have only allow me to drive at iWCGPS, so I can't join the other guys.
JN: Of course competing in endurance races and World Championship Series with teammates. Both need very good cooperation with team and it's always great to see good results.
Radicals Online will be heading to the virtual Ardennes Forest where they will compete at the famous Circuit de Spa-Francorchamps to tackle Round 13 of the iRacing World Championship Grand Prix Series on Saturday.  Be sure and watch the race on iRacing/Live beginning at 10 am eastern time/14:00 GMT.  And if you'd like to keep up to date with Radicals Online's on-track endeavours, their social links are directly below:
Upcoming WCS Race onboard views!
Are you Radical enough . . .
Thanks to Radicals for letting me use their screenshots for this article!
---
You may also like...
---