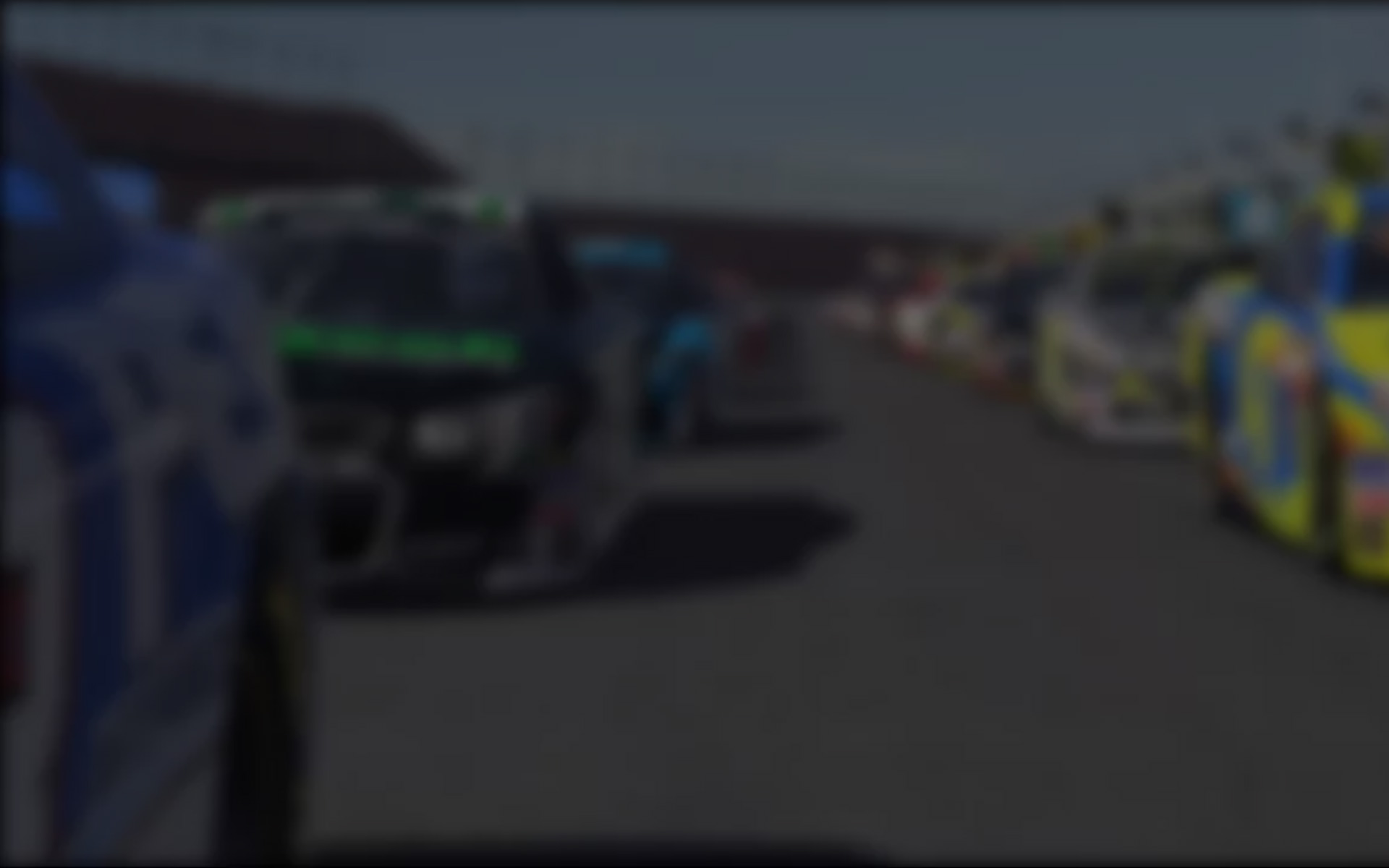 Nineteen drivers participated in the "Glover Excavating 27" sponsored race at Watkins Glen during week two of the Red Sox Racing League's 2011 Season Two Formula One schedule.  The race was held on Watkins Glen's historic Classic Boot course.  The challenging course features eleven corners along a fast 3.4 mile layout and is known for high speeds and tight racing.  The host track has provided over sixty years of racing excitement since it was first opened and allows race fans in North America to view European style racing in the beautiful surrounding of central southern New York State.   
Despite a high number of drivers completing the event without incident (seven), there were huge shakeups in the championship standings as a result of incidents involving many of the pre-race favorites.   
Brian Irby was one of the many drivers who took a careful approach to the track.  His strategy paid off as he slowly climbed his way from an 8th place starting position, to overtake top position and lead eleven laps on his way to his first ever victory as a member of the RSR league.  Irby's win was an excellent rebound from his week one showing.  Although his strong finish was not unexpected to knowledgeable race fans, many in the crowd could have been forgiven if they had placed their money on other drivers taking the checkered flag. 
Those other bets would have been logical given the way the race shaped up during pre-race practice and qualifying sessions.  Les Turner and Justin Lukes were one/two in both sessions, and were clearly the race favorites based on their respective lap times.  They were the only drivers to post sub-1:22 laps in practice. 
Turner led the starting grid with a lap time of 1:21.117, but his string of consecutive pole positions was not secured until very late in the qualifying session as Lukes posted an equally impressive lap of 1:21.165 a couple of laps before Turner posted his time.  Jim Albertson (1:21.915) started third, and Jeff Thomas (1:21.983) started fourth, as they were the only other drivers to post a sub-1:22 laps in qualifying.  Terry McCuin rounded out the top-5 of the grid. 
The sixth through nineteenth grid positions were occupied by; Justin Kirby, Clifton Cockrell, Brian Irby, Gary Jorgensen, John Koscielniak, Divina Galica, Ed Sutcliff, Jeff Sharp, Terry Daul, Greg Harris, Kevin Kyle, William Kabela, Bill Pawluckie, and Mark Plank.
Although the race began calmly, things started getting dicey by Lap Four.  Koscielniak and Jorgensen collided at Turn Seven.  The incident ended Jorgensen's race, but Koscielniak was able to continue until another incident on Lap Fifteen forced him to retire.
Kyle was the next driver to retire after clipping the grass entering Turn Six and sliding backwards into the wall at an estimated 125 mph.  "I don't know what happened, but there was no way we could continue after that one", said a disappointed Kyle after the race.   
The normally clean and fast Jim "Gentleman" Albertson was the third driver to retire.  Battling hard to maintain pace with the leaders on Lap Seven, Jim clipped the curb in Turn Eleven and had a very violent collision with the wall.  "Our car was great tonight", said Jim.  "We just got a little too aggressive in that corner and couldn't recover from it."
Pawluckie scared himself and the fans with a nicely executed 360 spin on Lap Eleven.  He was able to continue racing after avoiding damage to his car in the maneuver.  
Koscielniak made an unscheduled pit stop Lap Eleven when he lost control and slid to a stop at the pit entrance cones.  His crew did a good job of repairing the damage and getting him back onto the track, but another almost identical incident on Lap Fifteen was too much for them to recover from.  "I'll take the blame tonight", said the unhappy driver on pit road.  "We had a good car and I just couldn't keep it out of trouble."
While early favorites Turner and Lukes seemed oblivious to the incidents collecting their competitors, lady luck had other plans for them.  Both drivers executed flawless pit stops, but their nights would end before either could return to the top position.  As it turned out, several lead pack drivers saw their hopes of victory dashed in the final half of the race.
Lukes' night ended after an incredibly violent accident in Turn Eleven on Lap Seventeen.  Uninjured in the accident, Lukes waved to the crowd before being driven back to pit road in the wrecker which was called to tow his car.    
Justin Kirby inherited the lead on Lap Seventeen, but he was only able to keep the position for two laps before succumbing to disaster when he tangled with Turner on Lap Nineteen.  The resulting impact ruined his car.  Turner tried to continue for another lap, but was eventually forced to retire due to the damage his car suffered. 
Brian Irby and Terry McCuin managed to avoid all of the danger collecting the drivers in front of them as they slowly worked their way into the top two spots.  While Irby would eventually cross the line in first place, McCuin's night ended at half speed as he helplessly watched several other cars pass him on the last lap.  "We clipped the curb coming out of the Boot on the last lap", said McCuin afterwards.  "I spun the car, hit the wall, and really messed up the front end, but we somehow managed to finish the lap."
When it was all over, Irby crossed the line a full fifteen seconds ahead of the second place finisher, Clifton Cockrell.  Irby was pleased with his effort.  "This night was interesting and eventful starting with qualifying. We watched Justin Lukes and Les Turner battle it out for the top spot by a mere .008 for the pole.  I started in 7th place and was very careful as I made my way up through the field.  Watkins Glen only has two safe passing spots which makes it a challenge in itself."
"I was following Terry McCuin around Lap Twelve when he decided to duck into the pits after we had progressed through the field nose to tail.  I stayed out until Lap 15 and returned to the track in 4th after my pit stop. I was behind Justin Lukes when it looked like his car turned hard left in the final right hander coming to the line on Lap 16. On Lap 17, Les and Justin Kirby were running together very closely and were 11 seconds ahead of me.  I figured I was going to have to settle for third place at that point.  Quarters got a little tight however, and I was given the present of a lifetime, because Justin and Les got together and gave me an 11 sec lead on Terry McCuin.  I did not have a clue my first win would come this early with RSRL but none the less I am excited about it and will never complain about how they come."
Cockrell was also happy with the way the race played out.  "We had a 6th place car at best.  I had a hard battle with Terry McCuin for much of the race, then after the pit stop I was getting jello-legs.  I took on too much fuel during the pit stop, but was able to keep progressing up through the field without having to pass any cars on the track!  I was very happy, but still not satisfied because I wasn't the 2nd best car.  Survival and luck are both needed to succeed in racing, and I used both to take the points lead!  I've done everything but win a race… I have a feeling that won't come as easy as the 2nd place at the Glen."
Jeff Thomas crossed the line in third place.  "I was very pleased when we placed 4th for the grid.  We just kind of eased it back into 8th place once the green flag dropped because I just wanted to run clean laps through the pit cycle.  We grabbed just enough fuel after over driving the pit stall, then came out and started picking them off to work our way into 3rd place.  Watkins is always good to us.  This was a great event."
Ed Sutcliff was the next to cross the line when he finished in 4th place.  "The FBI/Glock car was very fast tonight, but we were very lucky to have scored a top-5 finish." said Sutcliff.  "Greg Harris hounded me for the last part of the race and was probably the faster car, but he drove a clean race and allowed us both to finish.  I just squeaked past Terry coming into the last corner.  Greg should have gotten past him too, but Terry's car was pulling hard to the left and Greg had to hit the brakes hard to avoid hitting his car. 
McCuin hung on to edge out Harris for 5th place.  "We had a great run going that I screwed up coming to the white flag.  I was in 2nd place when I clipped the curb coming out of the boot.  Of course this is not the finish we could have had, but it is still a decent finish considering the damage the car sustained.  Congrats to Brian Irby on the win. Congrats to Clifton Cockrell too on the strong run and nice finish."
Harris (6th place), Sharp (7th place), Daul (8th place), Galica (9th place), and Kabela (10th place), all finished on the lead lap.  Pawluckie was scored one lap down in 11th place.  Plank (12th place) was scored two laps down.
Turner's misfortunes saw him finish 7 laps down in 13th place.  His early exit was the first "DNF" result for the four-time league champion that anyone could remember.  Turner posted the fastest lap of the race when he ran a 1:21.856 on Lap Nine.  "We are not used to watching the end of these things from the pit box, so we are disappointed in the results for sure.  I think we could have been given just a bit more room there." said Turner after the race. 
Kirby (14th place) was next at 8 laps back.  Lukes (15th place) finished 10 laps down.  Koscielniak (16th place) was scored 13 laps down.  Albertson's early exit meant an uncharacteristic 17th place finish.  Kyle (18th) and Jorgensen (19th) were both scored 23 laps down.   
Of the seven drivers who managed to complete the Watkins Glen race without incident, four (Irby, Cockrell, Thomas, and Sutcliff) earned top-5 finishes as a result of their clean driving.  Sharp (7th) and Kabela (10th) also earned strong finishing positions as a result of keeping their cars out of trouble.   
RSR drivers travel to Canada for next week's "Panoz 36" event at Mosport.  The points battle is tight as they head north, with a mere seventy-eight points separating the top fifteen drivers.  Cockrell holds down the top spot, while Irby, Thomas, Kirby, Sutcliff, Turner, Lukes, Sharp, Albertson, and Plank fill out the remaining positions in the top-10.
TNT Rags to Riches Series News
May 24, 2011 – Story by Mark Plank
In other RSR sanctioned events, Terry "Tank" McCuin came back in week two with a vengeance after a week one equipment failure to; capture the pole, lead all laps, and take the checkers at this week's "Braselton 55" event at Lanier.  Justin Kirby and Les "tickle the peddle" Turner completed the podium spots. 
Team HDRL not only took this week's win but was awarded a special sponsor prize by Al Glover Excavating.  Mark "Sheepherder" Plank of HDRL finished the race in 5th place and was awarded the sponsorship prize.  Al Glover's daughter races on iRacing and loves the Lanier track and usually places 5th so that is what was unique about awarding the prize to the 5th place spot.  The first two weeks of oval racing has been a great success, full of clean, fun battles on the track.
Turner maintains a slight 14 point lead over Kirby in the overall championship after two races. The TNT Series heads to Stafford Motor Speedway next week for the "Spring Sizzler 40" event.
---
You may also like...
---