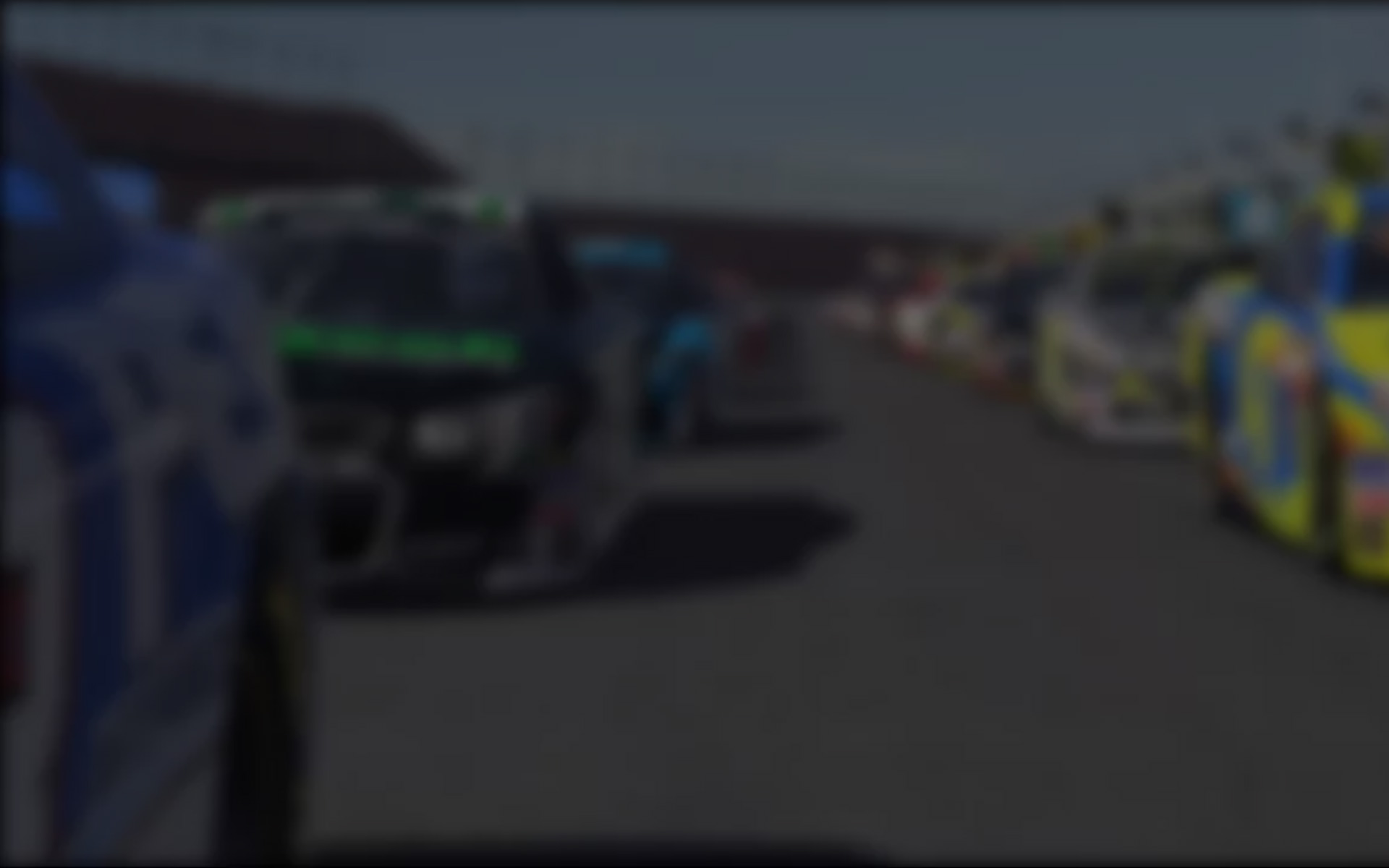 Week Six saw iRacing.com's inRacing News Challenge mixed-class series head to sunny Monterey, California to tackle the very popular road course at Laguna Seca.  This 2.2 mile eleven turn circuit provides iRNC sim-racers with several elevation changes and the infamous "Corkscrew" proves to be the most challenging sector on track.  The best racers in the world have tackled Mazda Laguna Seca Raceway, from Formula One (demonstrations) to full-on MotoGPs and are always quick to point out how difficult this course can be.
Last week in Solstice there was a new leader after Lime Rock and in Mazda the two-time champ extended his lead.  This week there is a new leader once again in Solstice and the reigning Mazda champion continues to impress.
Pontiac Solstice
The Solstice battle has been so tight this season that there are only a handful of points separating the top five drivers.  This week Andrey Loginov (Central-Eastern Europe) — who also runs the Grand Touring Cup — qualified third with a quick 1:41.457 lap at Laguna Seca, won two races and his 161 points this week has moved him into the number one spot in the overall standings.  William Disdale (UK&I),  the overall leader in Solstice points last week, qualified fifth and ran eleven races winning five.  Disdale nipped Chris Hughson (New York) by a mere .192 seconds in the highest SOF-3719 race this week which paid 185 points, however his 134 point average is fourth best this week and moves him down one spot to second overall.  Hughson ,who is concentrating on Solstice this season in iRNC, qualified sixth best, won four of seven races and his 132 point average rounds out the top three in the overall standings.
In Time Trial Andrey Loginov's quest for a Solstice TT title continues as he scored another perfect 100 points with a mistake free average of 1:41.664 around Laguna Seca.  Christoph Schön (DE-AT-CH), winner of last season's Solstice championship, returned this week to race at Laguna Seca and finished second behind Loginov in TT with Rookie Kevin Binkley (Georgia) rounding-out the top three.
Notables: As mentioned Christoph Schön's return was productive as he won two online races, led every lap and 177 points was tops this week.  The fastest driver in qualifying this week again is Jared Jewell (Michigan) with a quick 1:41.154; he won four races and is now fifth in the overall standings respectively.
Mazda MX5 Roadster
The Mazda climb to the championship has been different than the Solstice battle as Petr Dolezal (Central-Eastern-Europe) has led the points five of the six weeks this season.  Dolezal was the number one qualifier and only driver who dipped under the 1:41 mark with a blistering 1:40.966 qualifying lap around Laguna Seca.  His perfect season remains intact as he won his twelfth consecutive race with no losses this season, his 138 points was tops this week and he's the overall points leader.  Joe Pisciotta Jr (Florida) qualified seventh; he won three of four races for 119 points which ranks second this week and is second in the overall standings.  Christopher J Smith (UK&I) qualified sixth at Laguna, won two of five races and his 89 points moves him to third in the overall standings respectively.
In Time Trial Kevin Lewis (New England) received a perfect 100 points for averaging a mistake-free 1:42.293 around Laguna Seca.  In second place this week Sebastien Bourgine (DE-AT-CH) and rounding out the top three is Juan Rodriguez (Florida).
Notables: The past two weeks saw Kevin Lewis record double digit wins and the New Englander did it once again this week, winning 14 of 15 races.  Vladimir Ozeretskovskiy (Central-Eastern Europe) finished fourth this week by winning four of five races for a 103 point average.
Here are the point standings after six weeks:
Solstice
Andrey Loginov (Div. 1) – 814
William Disdale (Div. 2) – 795
Chris Hughson (Div. 1) – 775
Jared Jewell (Div. 2) – 727
Paul Clark (Div. 1) – 716
Mazda
Petr Dolezal (Div. 1) – 885
Joe Pisciotta Jr (Div. 1) – 826
Christopher J Smith (Div. 1) – 661
Vladimir Ozeretskovskiy (Div. 2) – 616
John Unsbee (Div. 2) – 558
This marks the halfway point of the iRacing.com inRacing News Challenge mixed-class series and we are two weeks away from the point drop weeks (remember, only your eight highest point races count out of 12 races).  Please check in next week when the series heads back to Japan for Okayama's "long" configuration.
---
You may also like...
---