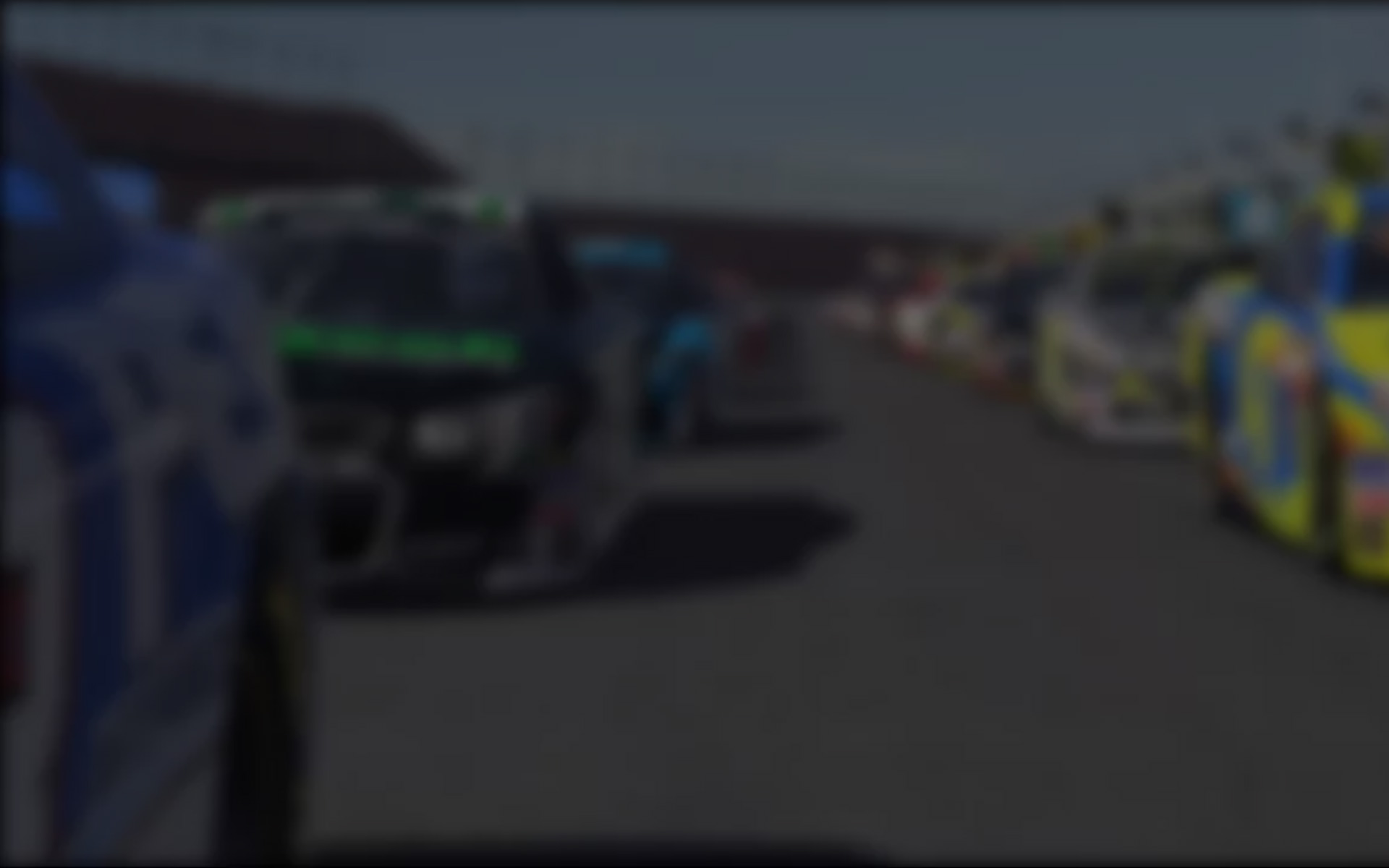 Whilst we can be a pretty liberal bunch here at inRacingNews, we're not quite sure if the bridesmaid dress is really suited to Richard Towler. Along with winning  the inaugural NASCAR iRacing.com Series World Championship, the Englishman was the only sustained challenger to Greger Huttu's domination of the 2010 iRacing.com World Championship Series Road Racing, finishing the season 215 points behind the Finn with a plethora of second place finishes.
With the 2011 season just around the corner, the internationally-renowned sim-racer is playing down his chances of battling it out at the front of the iWCSRR this year; in fact Towler's sights are aimed relatively low for the championship. "I'm not sure if I'm running the full road season, but I'm going to try for the top 25 for next year depending what happens," he explains. "I really haven't prepared. Since the season finished I took some time out from racing to relax but ended up landing a job at Eutechnyx which has kept me very busy, along with moving home from Hull to Newcastle. I don't even have internet at my apartment yet, but as soon as I do I'll be back online practicing for the start of the season."
Although Towler is recognised as one of the world's greatest sim-racers on oval and road courses, his path to virtual-stardom hasn't been a smooth ride, epitomised by his two-race suspension for course-cutting during qualifying at Indianapolis in last year's iWCSRR. Having been on the receiving of the stewards' punishment, the independent racer took a valuable lesson away from the entire affair. "Just don't let the BS stop you from trying your best at every event," emphasises Towler.
Not only is the Brit on a limited schedule in 2011, there's also the challenge of a new car to contend with in the form of iRacing's digital replica of the Williams-Toyota FW31. "It's going to make it much harder," Towler admits. "Driving the Dallara was actually pretty easy but the extra speed of the F1 car makes it so difficult to really put a solid race together on the limit. Pit stops are also going to play a much larger role this season with fuel load having a massive affect on lap times, expect to see people try that extra stop and lots of passing!" On top of that, a whole new stable of drivers, recently promoted from the iRacing Pro Series will be joining the World Championship in 2011, all looking to make a name for themselves, at the cost of the likes of Towler, Ilka  Haapala and Shawn Purdy. "For sure, guys like Luca Masier, Jesse Nieminen, and Klaus Kivekas are all fantastic racers who will be right at the front of the field," Towler adds.
"For sure, guys like Luca Masier, Jesse Nieminen, and Klaus Kivekas are all fantastic racers who will be right at the front of the field." – Richard  Towler
One hurdle Towler had to overcome in 2010 was sim-racing on older technology machine. Despite using under-powered equipment, the championship runner-up consistently scored high finishes on a PC that would splutter and wane over a race distance. Fortunately, the online-racer took $3000 in prize money from last year's championship, which will be going towards an upgrade to address the issues. "Living in a hotel for the past month hasn't allowed me to get a PC built yet,but the good news is I just got my own place up here in Newcastle so I can finally click buy and order that nice new machine," confesses Towler.
The 2011 iRacing World Championship Series Road Racing series takes to the hallowed Circuit de Spa Francorchamps for its opening round on Saturday February 26th with live coverage on iRacing.com from 5:00 pm ET (10PM GMT).
---
You may also like...
---