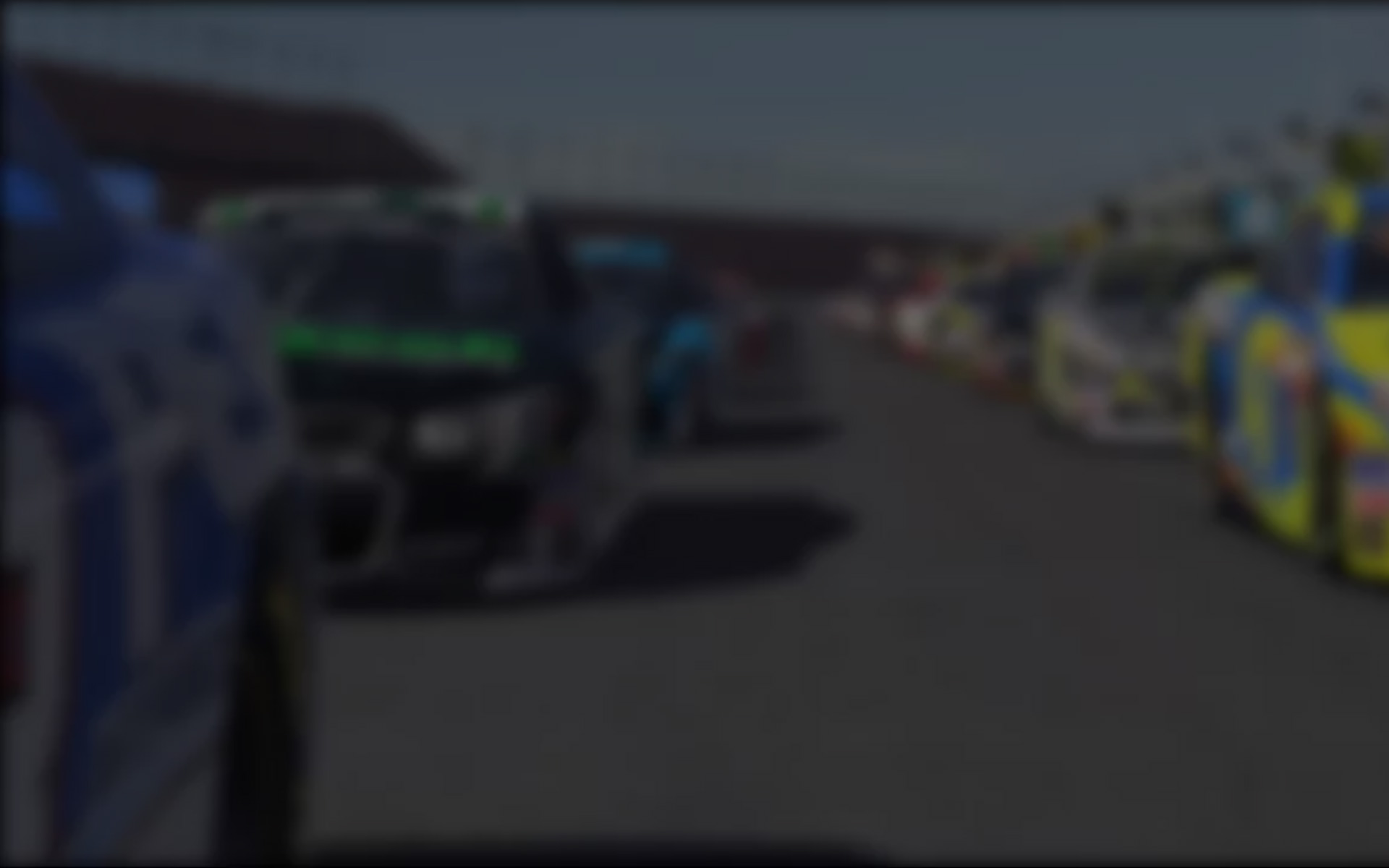 Week 2 of iRacing.com IndyCar Oval Fixed Setup Series saw the teams head to Phoenix International Raceway.  This season's visit to the Valley of the Sun takes place in the second week rather than the last week so many teams were revving to go as the drivers felt comfortable about what they had under themselves. Phoenix International Raceway is a four turn, one mile oval which has just been recently repaved . . . but not yet in iRacing.com as we continue to wear-out the old (virtual) tarmac.  602 sim-racers took to the track in the series in hopes of a Week 2 win.
The iRacing.com IndyCar Oval Fixed series saw a Strength of Field race of 3659 with 18 cars participating. The online race was marked with six cautions for a total of 23 laps and one lead change.
The race started with Matt Cooke (Canada) on the top spot with last week's winner — Dave Judson (Ohio) — starting back in the eighth position with the prospects of having to pass Jonathan Goke (Mid-South), Matt A Kingsbury (New England) and Ron Meier Jr (Midwest) as they all started ahead of him on the grid.
It did not take long for a wreck . . . and for Judson to start making moves.  But no one expected that Judson would be involved in the wreck as he made contact with Meier entering Turn Three corner, sending Meier to the hauler without completing a lap as Judson seemingly escaped undamaged.
On the restart Cooke was off and Judson was on a tear as he passed more cars to line up behind Kingsbury when Matt Lambertson (PA) and Goke got together, forcing Lambertson into Andre Castro (NY).   Both drivers crashed and for good measure, collected Joe Branch2 (Indiana) effectively ending all three driver's night as Kingsbury and Judson safely drove past on the apron.
As the 60 lap race wound-on, countless drivers in the mid-to rear-field were involved in wrecks.  Nor did the front runners escape the carnage. Running in fourth position, Kingsbury got distracted, caught the apron and collected more cars.
Coming to five laps to go Cooke had led the majority of the race.  Unimpressed, Judson made his move and brought Goke with him as they sailed past Cooke to give Judson back-to-back wins.  A disappointed Cooke held –on for third with Gary Mihlbachler (Ohio) fourth after a very solid run that had his team purring with excitement as he managed to stay out of trouble. Rounding out the top five with a roar was Adam Dock (Texas).
The iRacing.com IndyCar Oval Fixed Setup point standings see Judson up at the front with his two wins. Early on it looks like no one can contend with Judson, but if anyone has something to say Cooke will bake a strategy to stopping Judson's victory as he runs in second position. Third position is Neffry Aawg (Indiana), a consistent sim-racer who could pose a threat to Judson and Cooke if he can score a few wins. There are also a few wild cars for the title.  Castro was so close last year and possesses great talent, if he can control his aggression. Meier also looks extremely quick, especially in qualifying trim where he has qualified first and third positions respectively in the first two weeks of the season.
Next week the fixed setup drivers take their Dallara IndyCars to Michigan International Speedway. The oval has a unique line as drivers will look to stay full on the gas and avoid the bumps in the corners.  Sounds like a recipe for two-wide racing . . . and tons of flaring tempers.
---
You may also like...
---