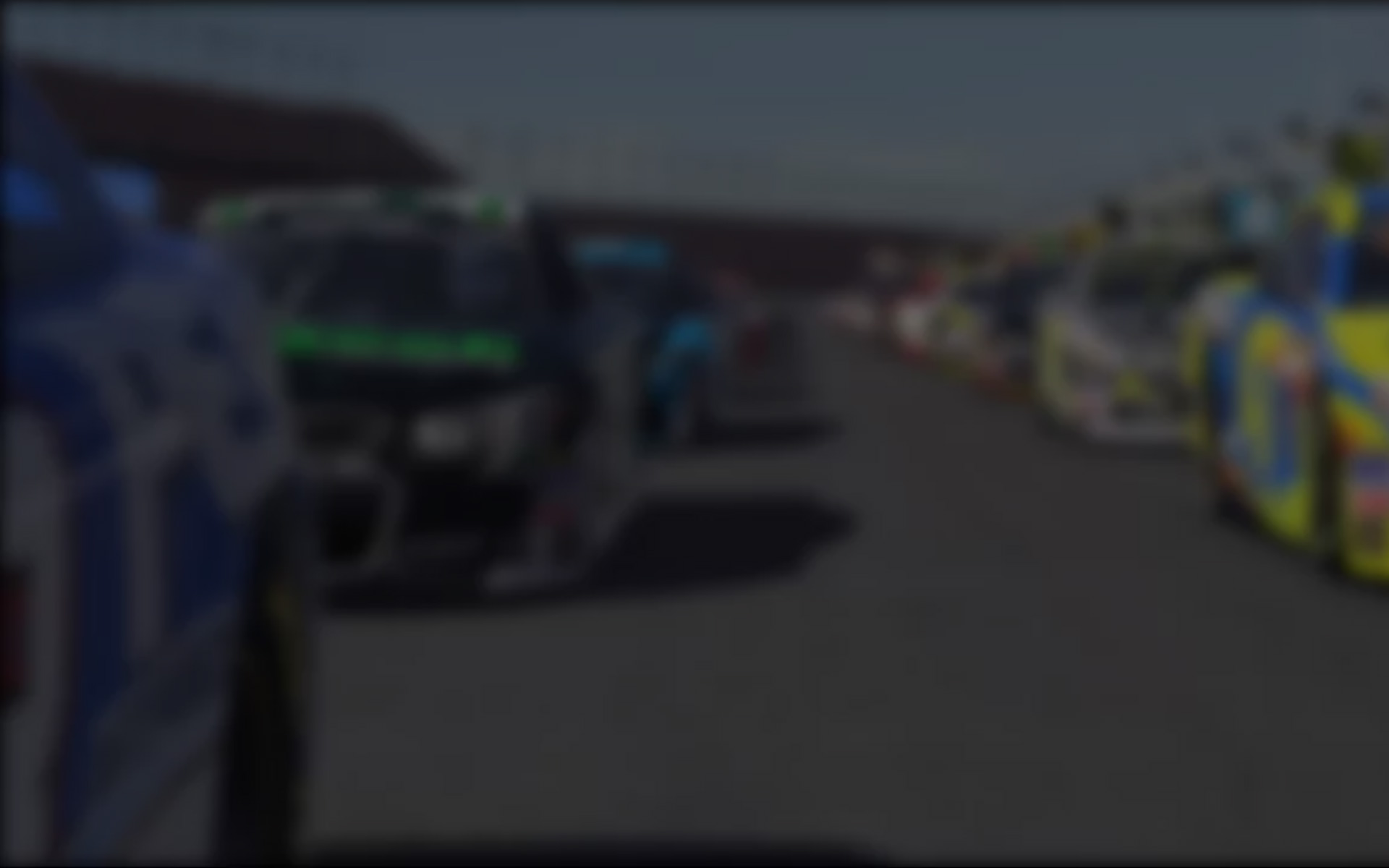 Week Three of the 2014 Season 2 iRacing.com IndyCar Oval Series sent the series to New Hampshire Motor Speedway. Only 34 sim-racers participated in online races throughout a week in which restarts, handling, and fuel strategy were the main stories.
Gary Borkenhagen (Midwest) started on pole with Connor Cross (Ohio) on his outside ahead of Georg Naujoks (DE-AT-CH) with Philippe Lambert (France) fourth and Robert Grosser (DE-AT-CH) rounding out the top five starting positions.
A technical issue forced Borkenhagen to miss the start of the race, allowing Naujoks to assume the pole sitter's position. The top four got an excellent start as Paul Jennings (Carolina) spun his tires and slid up into Seth Eggert (Carolina). The impact squeezed Eggert into the wall, destroying his car before he even took the green flag. Jennings, however, continued without any damage. The caution did not fly as the wreck occurred before the green even waved. With the chaotic start Cross was able to take the lead.
The green flag run was short however, as Naujoks bounced off the wall on the backstretch on Lap Four. Naujoks nearly saved his Dallara before drifting into the path of Matt Kingsbury (Connecticut). The impact sent Naujoks flipping into Robert Grosser (DE-AT-CH). The damage essentially ended the race for all three sim-racers. While no one elected to pit, Borkenhagen rejoined the race, five laps down.
Cross had an excellent restart as he opened up a five car length lead over Rob Unglenieks (Michigan) by the first turn. Cross' lead was short lived however, as he fought an ill-handling car through the first corner. Unglenieks took advantage of this opportunity and passed Cross for the lead, then proceeded to expand his advantage over Cross by nearly ten car lengths. Unglenieks' lead evaporated as the caution waved on Lap 23 after Yves Gallagher (Canada) entered Turn One in the bottom lane, and spun into the outside wall in front of the leaders, ending his race. Taking evasive action, Jennings nearly drilled the back of Cross, attempting to avoid Gallagher. Everyone pitted under the caution.
Both Unglenieks and Cross had an excellent restart as they drag raced down the frontstretch. Unglenieks won the race into Turn One just as another caution waved for a spin by Jennings. Jennings and Lambert made contact, sending Jennings spinning towards the inside wall. Luckily for Jennings, he was able to stop before he hit the wall. This time only Xavi Iborra (Iberia) and Jennings elected to pit.
The restart saw Unglenieks get the drop on Cross, who spun his tires. As Lambert tried to take advantage, Cross got loose in Turn One. Cross tried to save it, but ultimately slid into the outside wall. The impact sent Cross barrel rolling down the track, bringing out the caution and ending his race. For the second caution in a row, both Iborra and Jennings were the only ones who elected to pit, calling for service on Lap 35.
Unglenieks once again had an excellent restart, catching Lambert off guard. Unglenieks opened up a five car length lead over both Aaron Kitterman (Illinois) and Lambert by Turn One. As Unglenieks continued to extend his lead, Jennings carefully sliced through the field and, by Lap 48,  had moved up from ninth to the fifth position. Jennings was methodical in his rise through the field, allowing Kitterman and Ricardo Rossi (Brazil) to battle. Jennings jumped on Rossi as he failed to pass Kitterman and lost his momentum. Jennings passed Kitterman a few laps later.
After returning to the top three, Jennings then worked on running down second place Lambert. With a little help from a lapped car, Jennings quickly caught up to Lambert, and made quick work of the Frenchman. Now in second place some five seconds behind Unglenieks, Jennings had to hope for a miracle if he was to catch the leader.  A few laps later, Jennings' miracle happened as Unglenieks lost connection while leading with 34 laps of sim-racing remaining.
With Unglenieks essentially out of the race, the lead changed hands to Jennings who now led Lambert by a mere six car lengths. Jennings slowly pulled away from Lambert, opening up a twenty car length lead. With only three laps to go Lambert hit pit road for fuel. Kitterman also pitted for fuel. The last pit stop for Jennings and Iborra on Lap 35 allowed them to make the distance on fuel.
Jennings easily won the 2483 Strength of Field with an 18.698 second lead over Iborra, who coasted to the line on fumes. Finishing in third, and one lap down, was Christian Kern (DE-AT-CH), with Kitterman fourth, and Rossi rounding out the top five finishing positions. Jennings earned 154 points for his win. Other winners throughout the week included Unglenieks, and Brendan Lichtenberg (Midwest). Lichtenberg won the highest Strength of Field of the week which had a SoF of 2827.
---
You may also like...
---