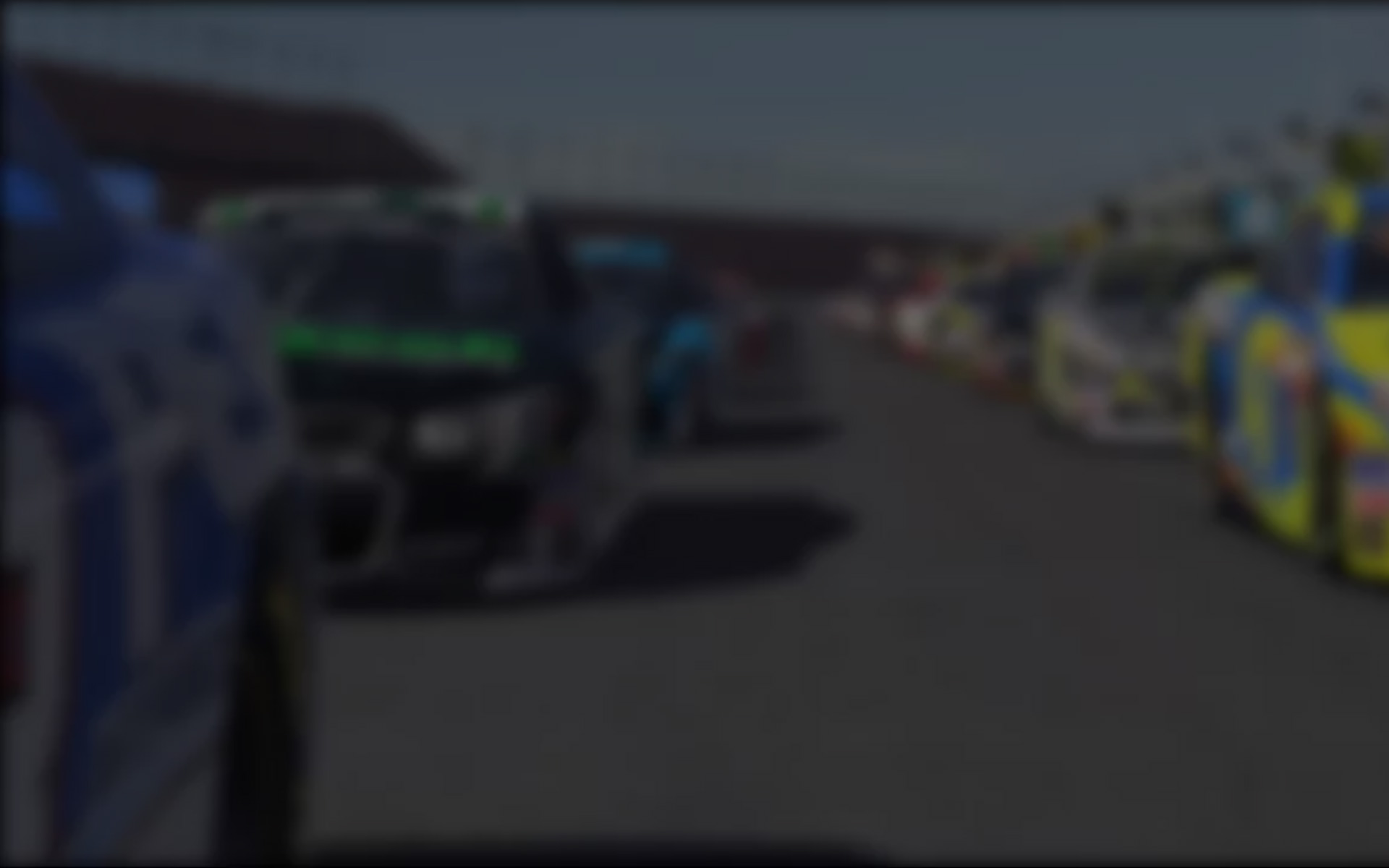 Week Four of the iRacing.com IndyCar Fixed Oval racing action heated-up as the drivers clashed for a victory at the heart of IndyCar Nation – the Indianapolis Motor Speedway. Over a thousand drivers took their shot at a victory at the famed and acclaimed venue as familiar and unfamiliar drivers took to the track.
The weekly Strength of Field race saw 23 drivers take part in the top split with an average iRating of 3675. On pole was Matt Lambertson (PA) with Tim Doyle (Atlantic) alongside and Joe Branch2 (Indiana) and Matt A Kingsbury (New England) third and fourth.
The race started quickly as the Dallara IndyCars edged into 200 mph entering Turn 1, where we saw the first cars bite the bullet and have to withdraw from the race as Kingsbury and Branch had netcode contact which destroyed Kingsbury's left side pod.  Further back, Rolando Alvarez (Carolina) was tipped by the #7 Dallara of Kyle Brummett (Mid-South) who entered Turn One some 50 mph slower than the cars around him. The race stayed green nonetheless as Kingsbury awaited a caution and had to withdraw his car after suffering more damage due to the drag caused by the side pod on the left side.
Caution number one came only after Garry Mihlbacher (Ohio) destroyed his car exiting Turn One and was followed by Troy Eddy (Atlantic) in Turn Three on the same lap with Eddy doing the entire fourth corner upside down.
The online race restarted with what looked like four favorites to win:  Dave Judson (Ohio) as usual, Matt Cooke (Canada) who drove his #1 car from the fifteenth starting spot to the top pack, Tim Doyle the defending champion, and pole sitter Lambertson. As the laps wore down Doyle passed Lambertson and Judson began working on Doyle.  They entered Turn Four side-by-side and Doyle's car was kicked sideways into the wall in a single car wreck (once again) caused by the netcode.
The again with two laps remaining and Judson getting an amazing start.  Cooke gave it all he was worth but fell .042s sort of Judson, who claimed his fourth win in a row, continuing to stone wall his rivals from victory lane for the season. Bud Weissert (NW) finished third after passing Lambertson in the closing laps while Neffry Aawg (Indiana) squeaked-in with another fifth place finish.
Judson's win padded his already massive advantage in the iRacing.com IndyCar Fixed Oval point championship.   He has good company on the top steps of the podium as two Velociraptor Racing drivers surround him in the forms of Lambertson and Adam Dock (Texas). Fourth position sees Cooke followed by Mihlbachler in fifth ahead of Danno Brookins (West). Irishman Niall McBride (UK and I), Michael Armstrong2 (Indiana) is eighth followed by Ron Meier Jr (Midwest) and Danny Roberts (Mid-South) complete the top ten.
The fifth week of the iRacing.com IndyCar Fixed Oval championship heads to Richmond International Raceway for a short track race weekend. Sparks, tears, and words are bound to fly at Richmond.  Check back next week to see who is celebrating . . . and who is not.
---
You may also like...
---