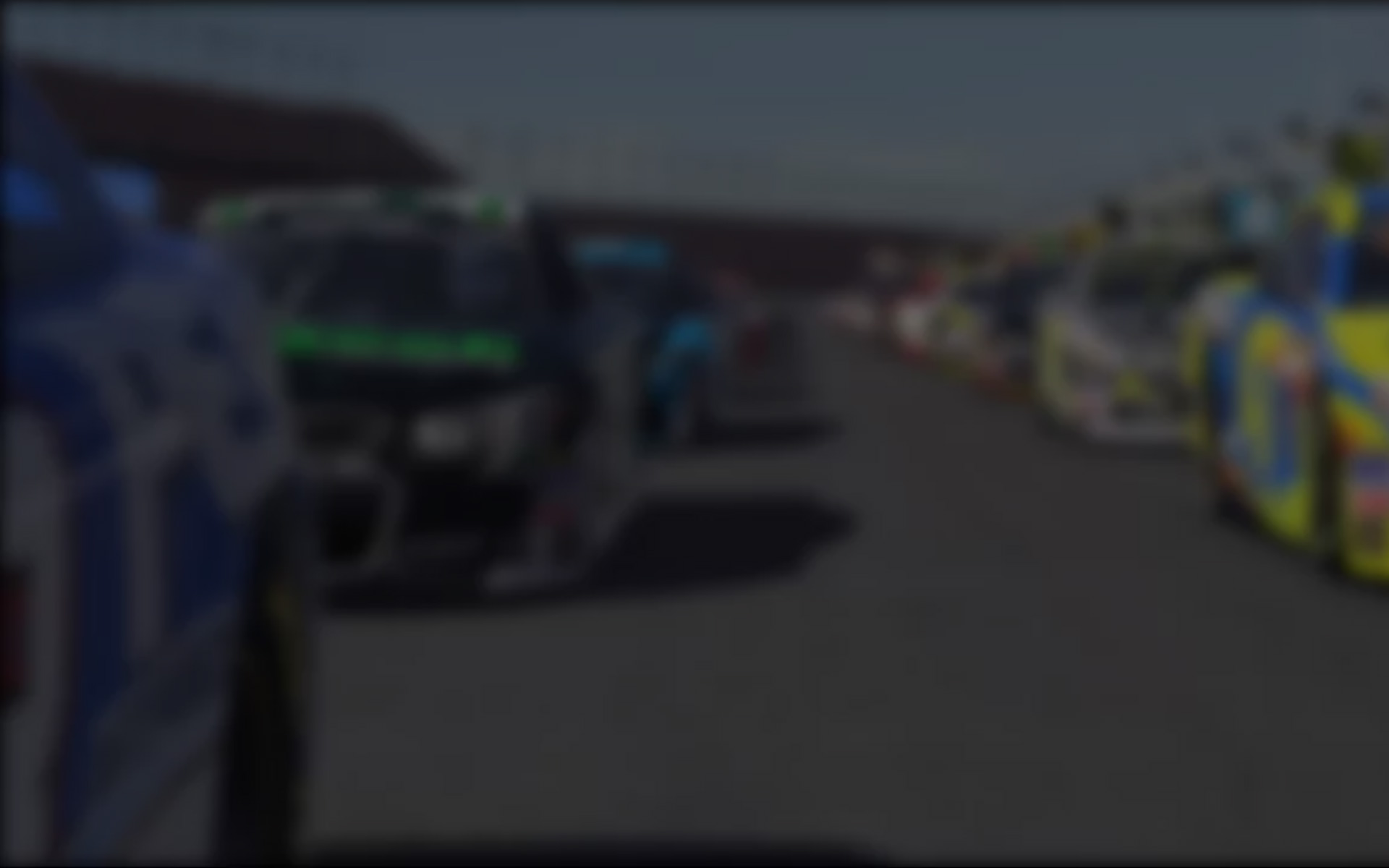 The NASCAR iRacing.com Class B Series traveled out west to Phoenix International Speedway for Week Five of 2012 Season 1. Drivers would have to adjust to the flat one mile track after spending a week at the high banked, high speed Daytona International Speedway. During Week Five, 666 sim racers attempted at least one race while 221 iRacers turned at least one qualifying lap.
Week Five's high Strength of Field race took place on Thursday night, which has been a trend this season. The race had a SoF of 3646 which would pay 231 points to win. Sam Edwards (Mid-South) started on the pole and dominated the first half of the online race before bad pit strategy buried him in traffic. Edwards made his way back to the front before a late spin took him out of contention. Edwards' pit strategy gave the lead to Phil Juhring, who went on to lead the last 24 laps in route to a 0.26s victory over Brandon Buie (Atlantic).
"I had a good car, was a bit loose on the initial run after making some last minute changes. First stop I had to tighten it back up a bit and was real good after that. Made a mistake on that initial stop though and slid through my stall which cost me track position. Took two tires a stop or two later and got the track position back." Juhring said. "That also showed me that I was pretty strong on two tires. We had that caution with 25 to go or so and I figured I'd take a shot with two tires, which worked out in the end."
Buie netted 220 points for his finish. David Cater (Carolina) finished third after leading seven laps early in the race. Cater walked away from the race with 210 points for his third place finish, while Brendan Queen (Virginias) and Peter Bennett (Connecticut) rounded out the Top Five and received 199 and 189 points for their efforts.
"I figured I'd take a shot with two tires, which worked out in the end." — Phil Juhring
The weekly standings for Week Five nearly mirrored the finishing position in the week's SoF race. The top four finishers in that race ended-up as the top four in the weekly standings, with Jason Karlavige (Pennsylvania) rounding-out the top five with 189 points. Karlavige attempted two races at Phoenix, winning both while leading 175 of 200 laps.
Five weeks into the season, Buie finds himself back at the top of the season standings. Buie was able to make the jump to first after a great seconds place finish in the SoF race, bringing his season total to 872 points. Brad Mahar (New England) maintained his second place position after Phoenix, bringing his season total to 821 points. Armando Vargas (California) made his way in to the top five after collecting 178 points for his sixth place effort at Phoenix, good for 783 points on the season. Jeffrey Parker (Florida) maintained fourth position while John Bunton was the biggest loser at Phoenix. Bunton ran into problems in the dessert,  netting just 62 points and dropping from first to fifth in the points, with a total of 742 points.
A familiar name showed-up at the top of the speed charts yet again this season as Jared Crawford (Michigan) turned the fastest qualifying time of the week with a 27.134 second lap. Brandon Schmidt (Midwest) ended the week in the second position with a 27.274s while Edwards found himself in the third spot after touring PIR in 27.337s. Richard Dusett (New England) and NiSWC driver Alex Warren (Illinois) rounded out the Top Five in qualifying. Dusett turned a 27.348s while Warren's best was a 27.418s.
Week Six marks the halfway point in the season and sees the NiCBS traveling north from the Valley of the Sun to Sin City and 1.5 mile Las Vegas Motor Speedway. Bunton lost his points lead when Buie jumped back to the top of the standings as the season just starts heating up. Will Buie be able to maintain his position or will he fall off the top spot? Find out next week at inRacingNews!
---
You may also like...
---