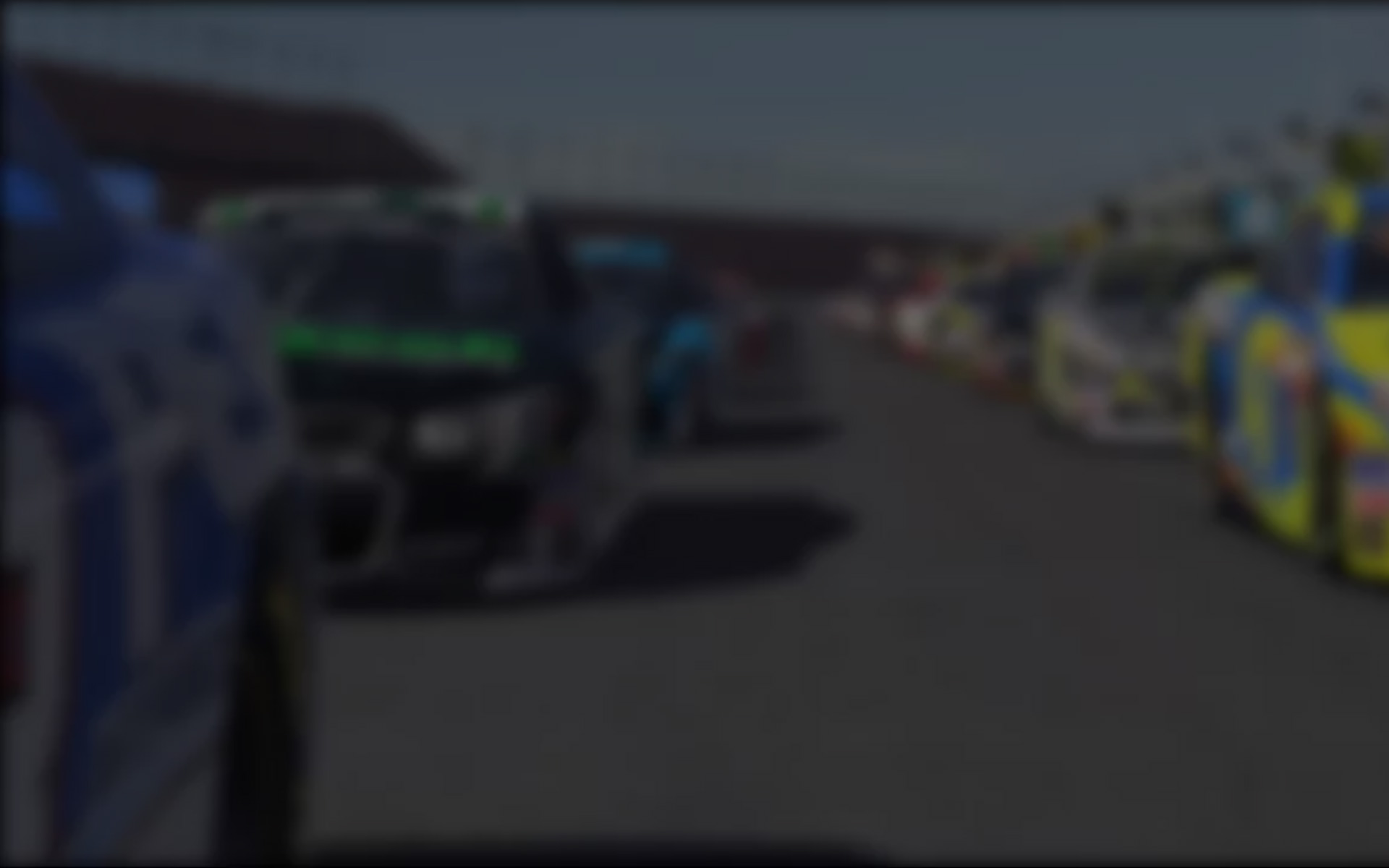 Silverstone's Historic Grand Prix Circuit was the site of the Red Sox Racing League's final race of the 2011 Season Two schedule.  Located in Towcester, Northamptonshire in the United Kingdom, the Historic Grand Prix Circuit at Silverstone is a lightning fast 3.142 mile layout consisting of sixteen corners. 
The "Farina British Grand Prix 29" promised to be an exciting race as several drivers entered with hopes of finishing in the top three in the overall championship race.  Les Turner couldn't be caught for first place in the championship, but Jeff Thomas, Jim Albertson, and Justin Kirby all had legitimate chances to secure 2nd place. 
Justin Lukes entered the event too far behind the others to compete for a podium in the championship race, but that didn't stop him from cruising to a hard-fought victory at Silverstone.  In a demonstration of racing skill even casual fans knew Lukes possessed, the Midwest driver showed everyone why he will be a force to be reckoned with in Season Three. 
Pre-race practice and qualifying sessions gave hints about Justin's intentions as he was near the top of the leader board in each.  Turner led all drivers with the only sub-1:16 laps posted in both sessions, but Lukes, Albertson, and Thomas showed they were eager to challenge Turner for the win as they posted sub-1:17 laps. 
Turner's qualifying lap of 1:15.789 earned him the pole position.  Jim Albertson started in 2nd place.  They were followed by Justin Lukes, Jeff Thomas, Terry McCuin, Clifton Cockrell, John Koscielniak, Terry Daul, Jeff Sharp, William Kabela, Mark Plank and Robert Magee.  Justin Kirby failed to make the final race of the season, an inexplicable move which ultimately cost him a chance to finish in the top three of the season championship battle.
Turner held onto the lead for the first fifteen laps of the race.  Albertson started applying pressure on the leader by Lap Five, but a miscue on Lap Seven sent him back to 5th place.  Contact with the wall on Lap Eight saw Jim fall all the way back to 11th place.  Cockrell took over the top spot when Turner pitted.  Thomas stayed out until he was running on fumes and managed to lead Lap Eighteen while entering the pit lane.  Cockrell and Lukes pitted together.  Justin's team had a super stop and beat Cockrell out, effectively winning the race on pit road.
Lukes eventually crossed the finish line almost four seconds ahead of Cockrell.  "I knew Les had pitted early, so I just hoped to beat him as Clifton and I exited the pits a few laps later.  I had to fight hard to keep Clifton behind me once we got back onto the track.  This was a great win for the team.  I hope to be more of a force next season!"  Lukes' finish gave him one win, three top-five and four top-ten finishes in seven events completed in Season Two.
Lukes continued his interview after posing with the trophy girls in Victory Lane.  "Man what a great race, it did not start out too hot for me though. I started P3 and by Lap Two I was back in 5th position.  I was having a hard time hitting my marks when I was behind other cars.  In practice and qualifying I did not get any laps in tucked up behind someone.  After a few laps I found my groove and moved back up into 3rd position behind Les and Cliff.  The three of us ran right together until Les peeled off to the pits.  I went into the pits right on Cockrell's rear wing and my pit crew pulled off a great stop.  I was able to beat him out of the pits and also come out in front of Les.  After that I just tried to keep the nerves in check and not screw up."
Cockrell's second place was his 4th top-five finish of the eight events he competed in this season.  His win at Barber Motorsports Park in June was the highlight of his season.
Turner finished in third place after reluctantly complying with team orders to keep his car out of the battle between Lukes and Cockrell.  "We had the championship in the bag coming into this event, and although I really wanted to get another win, it just didn't make sense to risk damaging the car by forcing things tonight.  We'll take the podium finish and start planning for next season.  What an incredible job our TeamDraft team-mate Jeff Thomas did tonight to secure second place overall in the championship.  He knew what he needed to do, and executed it perfectly."
McCuin fought off a volley of challenges from Thomas and Albertson in the closing laps as he earned forth place.  McCuin's seventh top-five finish of the season ensured he would finish in fifth place in the championship race. "I drove the tires off the car tonight", said McCuin.  "Jeff was all over my rear wing after the pit cycle.  I tried hard not to look in the mirror!"
Thomas's fifth place finish was his sixth top-five, and tenth top-ten finish of the season.  That consistency allowed him to join his team-mate on the championship podium as he locked up second place in the overall point race.  "I woke up this morning dreaming about Silverstone.  After discussions with long time TeamDraft team-mate Les Turner the previous evening, it was obvious that a second place overall finish in the points was not only possible, but within reach.  We needed a good finish with zero incidents, and also needed to finish ahead of Albertson.  I had butterflies all day at work, and tried to play out the scenarios over and over again in my head."
 
"We had technical difficulties trying to join the practice session, which just added to the pre-race tension.  We finally passed tech inspection just before qualifying and really didn't get many practice laps in.  I managed to qualify forth which put us in a position to accomplish our goals, but Albertson was still in the driver's seat starting on the front row."
"Opportunity knocked as I rounded Abbey on Lap Eight.  I saw Albertson was off track and brushing the wall.  After that, I just put my head down and ran clean consistent laps.  The final five laps were intense as I closed on McCuin and Albertson was chasing me down.  It was a great battle to finish out the season, but I must say I that did breathe a sigh of relief when I saw Jim spin in my mirrors in the Club turn on the final lap. To see TeamDraft finish 1 & 2 in the F1 Championship was awesome!"
Albertson's bid to overtake Thomas and McCuin ended with a last lap spin which saw the veteran driver shaking his head as the competition drove away.  He would go on to finish in sixth place, earning enough points to secure third place in the championship battle.  Collecting five incident points at Silverstone nearly cost Albertson the final podium spot.  His season point total of 1523 was only one point higher than Kirby.  "This was a hard fought season", said Albertson after the race.  "I had seven top-five finishes, but collected too many penalty points to lock up second place in the championship.  Congrats to Les and Jeff on the great season their team had.  I look forward to knocking them off the podium next season!"
Seventh place at Silverstone went to Koscielniak.  Sharp (8th) and Daul (9th) were the last two drivers to finish on the lead lap.  Kabela (10th) scored his league leading eleventh top-ten finish of the season when he crossed the line one lap down.  Plank (11th) was two laps down at the finish.  Magee (12th) retired on Lap Seventeen after a hard shunt with the wall in Stowe.
The RSR F1 drivers take the next five weeks off as they prepare for the Season Three opener on September 15th.
Sutcliff Leads the Way at Talladega
August 2nd, 2011 – Story by Mark Plank
The Rags to Riches Series oval drivers arrived for the season finale at Talladega Superspeedway for the "Al Glover Excavating 25".  Ten drivers showed up for this final show down at the famed 33 degree banked 2.66 mile superspeedway.  With the point race for the overall season championship and the Fortune and Fame mini-series still up for grabs, the teams showed up early to find some drafting partners for this grueling race.  Jeff Thomas of TeamDraft turned the fastest lap during practice with a 52.718 and Mark Plank of Hacked Domain Racing was the only other driver to turn a sub-53 second lap. 
As the drivers completed their qualifying runs, Ed Sutcliff surprised everyone by grabbing the pole from Terry McCuin.  It was a good thing the officials had calibrated their timing sensors as both drivers showed a 53.828 as they completed their laps.  A review of the official timing and scoring saw that Sutcliff edged out McCuin by just a layer of paint.  With the starting lineup set, driver's seat belts fastened tight and engines roaring above the crowd, the pace car led them off pit lane onto the track for the pace lap.
Terry McCuin, who had been the driver to beat almost all season, started on the outside row, but quickly fell back after the drivers took the green flag and headed into Turn One.  Brian Irby of Black Magic Motorsports was the first car to fall out of line in an attempt to make the high line work.  Ed Sutcliff and Mark Plank stayed locked together as one, hugging the yellow line with Jeff Thomas close behind in third.  As the drivers came around for Lap Three, Jeff Thomas of TeamDraft decided to make the move and help the drivers on the outside, but he lost ground to the leaders.  
The pack remained tight as laps continued to wind down, with each driver trying to make whatever little ground they could.  On Lap Seventeen, Chad Tracy saw the outside lane starting to gain some momentum and gave up third position on the bottom to try and slingshot past the Sutcliff/Plank tandem on the outside.  Wilbur Gildersleeve Jr., in the hunt for a podium finish in the overall and NW series championships, quickly filled the hole with his TeamDraft team-mate Turner glued to his bumper.  Tracy's ill-timed move actually blocked the momentum of the outside line forcing them all to the back of the pack again.
On Lap Twenty-Two Jeff Thomas and Terry McCuin finally hooked up and started to gain some momentum again in a last ditch effort to work their way to the front.  Chad Tracy was feeling the pressures of plate racing as he remained near the back of the pack.  Perhaps blinded by his realization that time was running out, he almost ran himself into the penalty box by attempting several passes below the yellow line on former Formula One driver Divina Galica.  On Lap Twenty-Three and again on Lap Twenty-Four, Tracy attempted to force Galica out of the bottom groove from below the out of bounds line under the watchful eyes of the race stewards.  Galica held her ground like a seasoned pro and forced Tracy to back out of it entering the corner.  His moves back into line likely saved him from a post race penalty.
As the pack of wolves blasted through the final corner heading to the checkers, the drivers all fanned out for a spectacular photo finish.  Ed Sutcliff led the event flag to flag to take his first Rags to Riches Series victory.  Mark "Sheepherder" Plank of HDR finished in second place. Wilbur Gildersleeve Jr. of TeamDraft hung on for third place, while Terry McCuin with the help of Jeff Thomas fought hard on the outside to finish fourth.  Les Turner never left his team-mate Gildersleeve's rear bumper and he rounded out the top-5 finishing positions.
Congratulations to all the oval drivers for another great season and to Terry McCuin who brings home another oval Championship for Hacked Domain Racing.
RSR F1 Series Overall Standings after eleven races:
http://www.ileaguerace.com/champ/show_champ/Red-Sox-Racing-League/125
RSR TNT Series Overall Standings after eleven races:
http://www.ileaguerace.com/champ/show_champ/Red-Sox-Racing-League/149
RSR YouTube Video Channel:
http://www.youtube.com/user/draftin11?feature=mhum
---
You may also like...
---