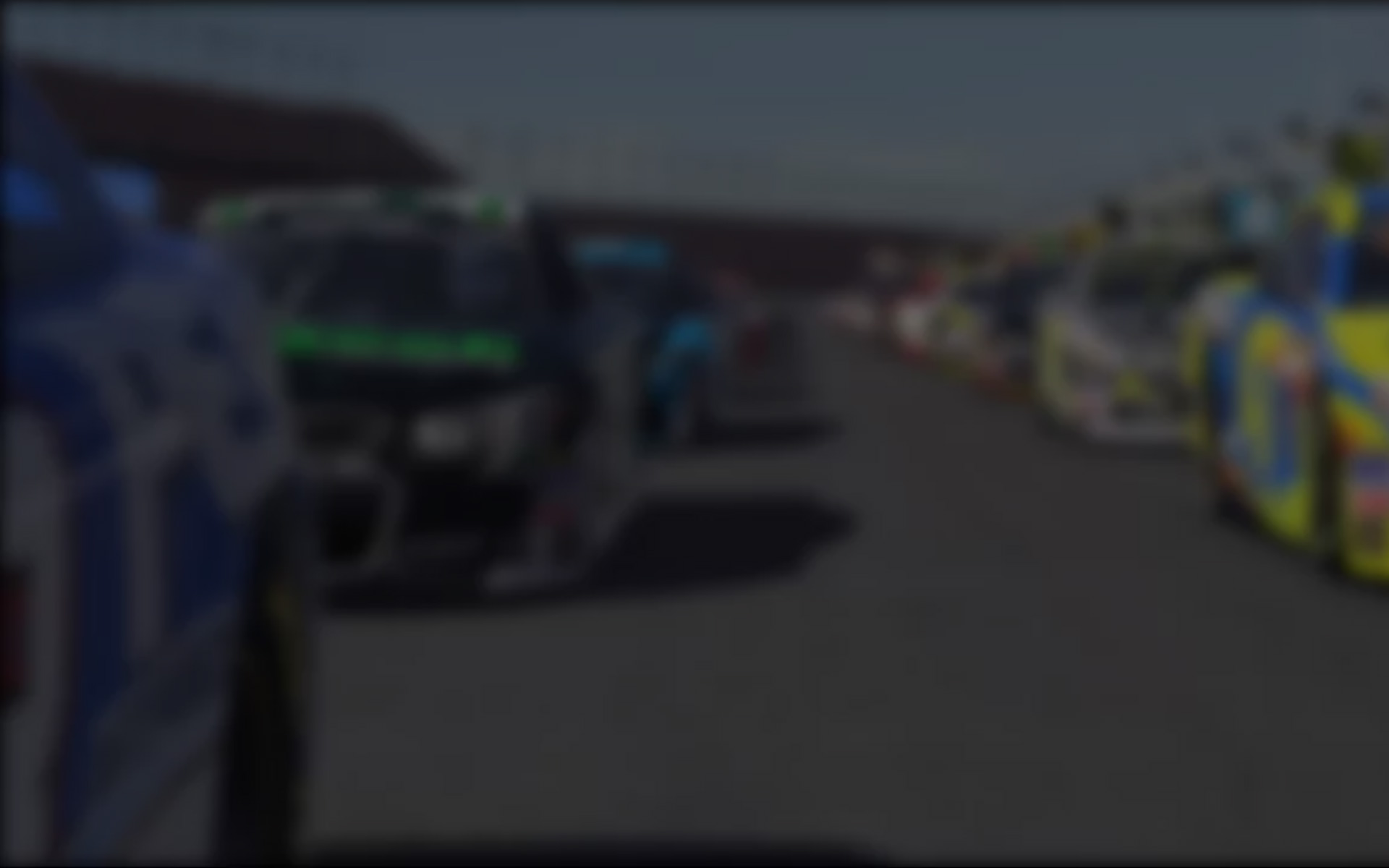 Versão em português abaixo
The races of RUF Masters of Track on iRacing Brasil keep surprising their participants and spectators. Spa-Francorchamps was the eighth race done on the sim-racing series and we have two more to go with no clue of who could be the next champion. Thiago Almeida is still leading the point standings but he only has a one point difference to the second place driver, Ricardo Inácio. A curious fact is that Thiago only won one race and Ricardo doesn't have any wins until now, while Bruno do Carmo, four-time winner, is in fourth place, eight points behind Almeida. Kaique, with his first victory at this race, managed to climb to third place, with seven points less than the leader. The fifth place Diego Rancaño, is a bit far back, scoring 212 points against Thiago's 249 points.
The race at Spa started with Thiago Almeida winning one more pole-position, his third so far. Amazingly, Diego Rancaño missed the pole by only 0.010s, and had to start in second place.  More amazing still, Kaique Piropo came third, with  0.040s back and Bruno do Carmo fourth, only 0.088s behind Thiago. This shows how close these sim-racers are in their perfomance, not only at driving, but also building their setups. Wendel Parra in fifth place was 0.376s from Thiago's pole time. Also very close from Guillem Antunez, 0.378s behind Almeida who did a 2:17.498 to win the pole position.
One the first lap a very big accident happened.  As Thiago Almeida, Diego Rancaño and Bruno do Carmo went three-wide after Eau Rouge, contact between Thiago and Diego, also involving Bruno, created a dangerous situation for the ones coming behind. A big crash involving many cars developed and changed the race right at the very first lap. Kaique managed to escape the crash and became the new leader, followed by Guillem, who also passed-by this situation in one piece. Ricardo Inacio now was in third place ahead of Jamison Sampaio and Wendel Parra after Ricardo started eigth position, Jamison P11 and Wendel fifth. Thiago Almeida, Fernando Santii (10th) and Diego Freitas (18th) had to leave the race as their cars could not be repaired. But Diego Rancaño and Bruno do Carmo would call the tow and wait for the crew to repair their RUFs, then keep racing to find some points at the end.
Kaique now had a good advantage against his rivals. Guillem was 3.4s behind at Lap Two and had a storm coming behind him, having to worry himself with Ricardo Inacio, Jamison, Wendel and Pablo Pohlmann (6th). He resisted until Lap Four, when a bump fromt Ricardo at the Bus Stop made Guillem go wide and lose positions, falling to sixth place. But he would climb to fourth right at the next lap, after a door-banging between Wendel and Pablo. Pablo spun out, having his car facing the wrong way, putting him in a very dangerous situation. Luckily, he managed to get back on track with no problems. Guillem overtook both cars while avoiding the crash by very little. Wendel Parra continued the race with only losing position to Guillem. Ahead of them, Jamison Sampaio (3rd) and Ricardo Inacio (2nd) were led by Kaique Piropo.
As the race continues, Kaique increases his gap between to Ricardo. Almost 10 seconds ahead by Lap 9, Kaique was racing against himself, while Ricardo had to worry about Jamison Sampaio in third.
Lap 10 and Jamison lost position to Guillem whenJamison suffered a huge oversteering moment exiting the Bus Stop and almost hit the wall.  He managed to come back at fifth place, letting Guillem and Wendel go by. But Jamison could still catch-up with them.
But for Kaique, things could not be better. With the other sim-racers busy fighting for positions, he continued to run a strong rhythm, leaving the competition for behind. When he completed the 20th lap out of 35 total, he was already 20 seconds ahead of Ricardo Inacio, who was still in second place. When Kaique pitted at Lap 22, Ricardo, Wendel and Jamison also decided to make their pit stops at the same time, so Kaique came back still leading the race, now with a 14 second advantage.
That way, Kaique managed to win his very first race in the Masters of Track series, leading all of the 35 laps of the eighth race of the season. Ricardo Inácio finished second, with a very close Guillem Antunez coming third while Wendel Parra and Jamison Sampaio filled the top five.
Watch the race here:
http://www.youtube.com/watch?v=Of2khX4IZRc&feature=share
Kaique ganha sua 1ª corrida na Masters of Track
As corridas na Masters of Track do iRacing Brasil continuam surpreendendo seus participantes e espectadores. Era a 8ª etapa realizada no campeonato e com apenas mais duas para o final não há previsões de quem vencerá. Thiago Almeida ainda lidera na tabela mas com apenas um ponto de diferença para o 2º colocado, Ricardo Inácio. Um fato curioso é que Thiago venceu apenas uma corrida e Ricardo não chegou a ter vitórias até o momento, enquanto Bruno do Carmo, vencedor de 4 etapas, está no 4º lugar, 8 pontos atrás de Almeida. Kaique, com sua primeira vitória nesta etapa, conseguiu subir para o 3º lugar, com 7 pontos menos que o líder. O 5º lugar é de Diego Rancaño, já um pouco distante, marcando 212 pontos contra 249 de Thiago.
A corrida começou com Thiago Almeida obtendo mais uma pole, sua 3ª até agora. Supreendentemente, Diego Rancaño ficou em 2º por apenas 0.010s. Kaique veio em 3º, com 0.040s de diferença e Bruno do Carmo 4º, com 0.088 menos que Thiago. Isto mostra o quão próximo estes pilotos estão em suas performances, não apenas como pilotos, mas também na construção dos seus acertos. Wendel Parra, 5º lugar, estava a 0.376s do tempo da Pole. Também muito próximo de Guillem Antunez, 0.378 atrás de Almeida que marcou 2:17.498 para largar no 1º lugar.
Na primeira volta, um acidente grande aconceteu, protagonizado por Thiago Almeida, Diego Rancaño e Bruno do Carmo. Após a Eau Rouge, os pilotos ficaram em three wide e tiveram contato, criando uma situação perigosa para os que vinham atrás. Um acidente maior aconteceu e mudou toda a perspectiva da corrida na primeira volta. Kaique conseguiu escapar e se tornou o novo líder, seguido por Guille, que também passou pela situação inteiro. Ricardo Inacio agora estava em 3º lugar, Jamison Sampaio em 4º e Wendel Parra em 5º. Ricardo largou em 8º, Jamison em 11º e Wendel em 5º. Thiago Almeida, Fernando Santii (10º lugar) e Diego Freitas (18º) tiveram de deixar a prova. Mas Diego Rancaño e Bruno do Carmo chamaram o reboque para reparos e esperaram até terem condições de guiar novamente. Continuaram até o final para marcar alguns pontos.
Kaique agora tinha uma boa vantagem contra seus adversários. Guillem estava 3.4 segundos atrás na volta 2 e ele tinha uma grande concorrência vindo atrás, tendo de se preocupar com Ricardo Inacio, Jamison, Wendel e Pablo Pohlmann (6º). Resistiu até a 4ª volta, quando um toque causado por Ricardo na bus stops fez com que Guillem fosse para o lado de fora da pista e perdesse posições, caindo para o 6º lugar. Mas ele voltaria para o 4º lugar logo na próxima volta, após um porta com porta entre Wendel e Pablo. Pablo rodou e parou de frente para a contra-mão, ficando em situação crítica. Por sorte, ele consegue retornar à corrida sem problemas. Guillem ultrapassou ambos evitando um acidente por muito pouco. Wendel Parra continuou na corrida perdendo apenas posição para Guillem. À frente deles, Jamison Sampaio (3º) e Ricardo Inacio (2º), liderados por Kaique.
Enquanto a corrida continua, Kaique aumenta a diferença para Ricardo. Quase 10 segundos à frente na volta 9, Kaique corria contra si mesmo, enquanto Ricardo se preocupava com Jamison Sampaio.
Volta 10 e Jamison perde posição para Guillem, que consegue ser o 3º colocado. Jamison sai de traseira após a bus stop e quase atinge o muro, mas consegue retornar no 5º lugar, deixando Guillem e Wendel passarem. Mas Jamison ainda poderia alcança-los.
Para Kaique as coisas não poderiam estar melhores. Com o restante da competição ocupada brigando por posições, ele continuava com um forte ritmo, deixando-os para trás. Quando ele completou a 20ª volta de 35, já eram 20 segundos à frente de Ricardo Inacio, ainda no 2º lugar. Parando na volta 22, Kaique, Ricardo, Wendel e Jamison foram aos pits ao mesmo tempo e Kaique retornou com uma vantagem de 14 segundos para a corrida.
Desta forma, Kaique conseguiu vencer sua primeira corrida na Masters of Track, liderando todas as 35 voltas da 8ª etapa. Ricardo Inacio terminou em 2º, com Guillem Antunez muito próximo em 3º. Wendel Parra e Jamison Sampaio terminaram o top 5.
---
You may also like...
---