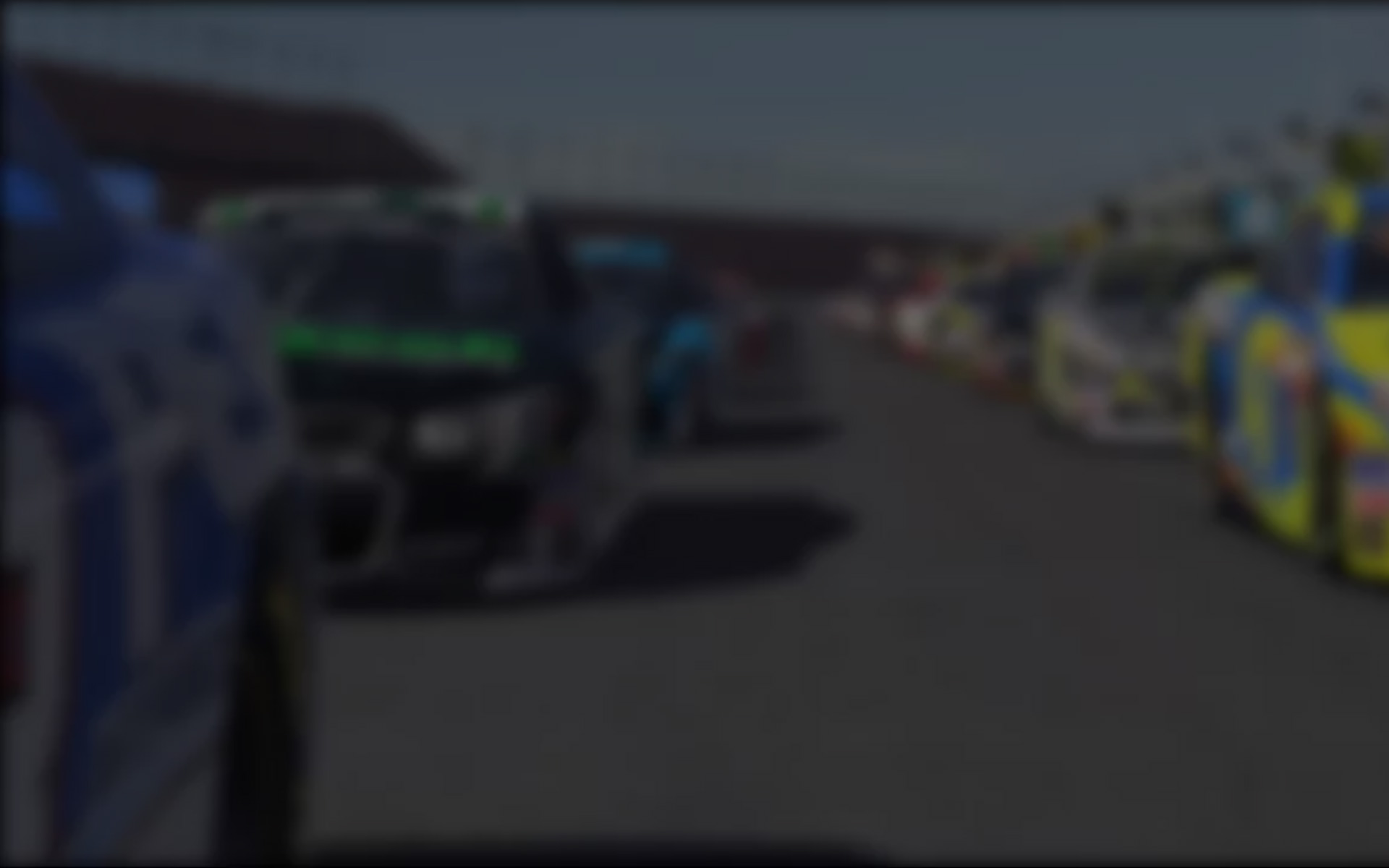 The eleventh week of iRacing.com IndyCar Oval Series racing action took to Kentucky Speedway's 1.5 mile, four turn oval with 14 degrees of banking located in Sparta.  Just under a thousand teams attempted the race in both the fixed and open series – "just under" being 999 race teams. As the penultimate stop on the IndyCar Oval racing schedule, Kentucky promised to turn up the heat as sim-racers jockeyed for position and glory in Season 2 of 2013.
The iRacing.com IndyCar Fixed Oval series saw a strength of field race of 3441 take to the track with 18 sim-racers participating in the event. Tim Doyle (Atlantic) led the field to the green but his stay at the front did not last long as Jonathan Goke (Mid-South), Dave Judson (Ohio), and Matt Cooke (Canada) all took turns in the lead. Ultimately, Goke took the lead and held it for a total of 41 laps to the finish in a online race that was only interrupted twice for caution flag periods which claimed Brandon Trost (PA), Danno C. Brookins (West), and Pete Fitzsimmons (New York) who all finished more than 30 laps down in the 50 lap event.  Goke won with a margin just shy of a tenth over Doyle with Judson in third 0.192 seconds behind.  Matt Lambertson (PA) finished fourth, and Cooke rounded out the top five 0.83 seconds back chasing the four man lead breakaway.
As expected, this round had major point implications for both the open and fixed series as the iRacing.com IndyCar Oval Fixed Series saw a new point leader in the form of Doyle (1569). Second position (1563) is Goke who is charging strong after his win. Andre Castro (New York) has dropped to third (1530) and is trailed by Lambertson and Troy Eddy (Atlantic). The series title hangs in the balance heading into the final week as Doyle, Goke, and Castro are the three big dogs left in the fight.
The iRacing.com Oval Open Series also saw Goke win the Open SoF race and jump to a 50 point advantage over third position (1100) Martin Miller2 (Mid-South) who has only seven counted starts to the season and might just steal the championship in the final week. Randy Crossno (California) still holds the points lead, while Lambertson is fourth only two points behind Miller.
The final week of IndyCar action sees the drivers head to the Arizona desert and Phoenix International Raceway where the championship contenders will duel, but only one shall stand and claim victory in each category and live on in iRacing.com history as a series champion.
---
You may also like...
---