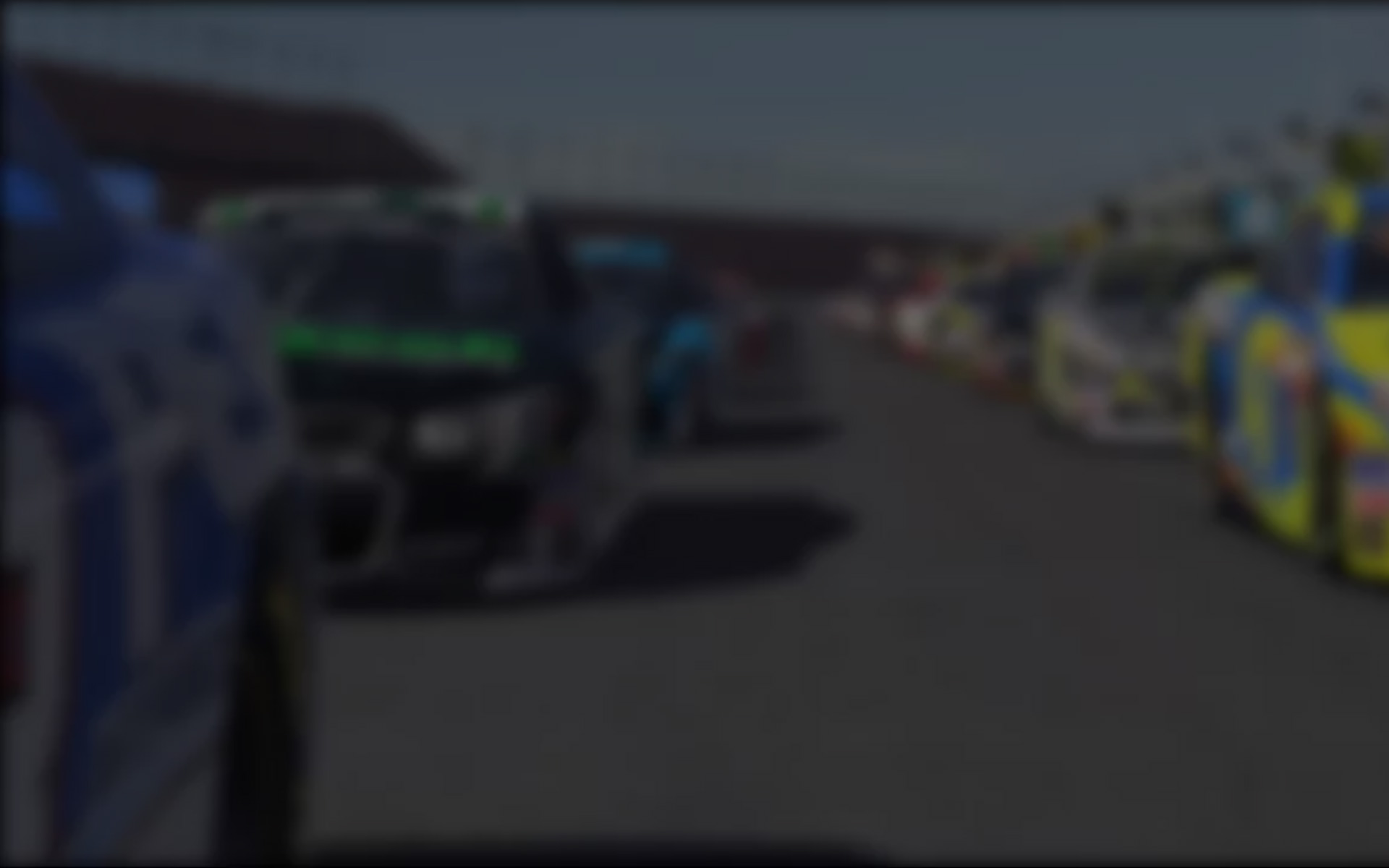 In formidable fashion, Atze Kerkhof powered his way to an unchallenged seventh victory in the iRacing.com Pro Series Road Racing at Road America, and ensured the iPSRR title would be heading to Dutch shores. With four rounds of the championship remaining, the Team Redline pilot's path to the title has earmarked Kerkhof as a front-running contender for the 2012 NVIDIA Grand Prix series that opens its third season in late January.
Starting from his seventh pole position of the season with a time of 1:33.775, Kerkhof made a clean getaway from the line to lead the field of sim racers into Turn One, closely followed by My3id's Martin Krönke, who had followed the Dutchman past Danny Davison into second position. For front-row sitting Davison, the drop of the green flag was the start of a race to forget, as the Australian initially lost several positions following a terrible pull-away, and then later headed for early retirement after colliding with Klaus Ellenbrand.
"I need some celebration beers." — Atze Kerkhof
Once the opening-lap dust had settled, Kerkhof was running clear of Krönke, who had been joined by his My3id team-mate, Andre Boettcher. Whilst Kerkhof continued to disappear further into the distance Krönke and Boettcher continued racing nose- to-tail.  The tenth lap of the four-mile virtual Road America saw Krönke yield his second position to Boettcher into Turn One. Meanwhile, Sebastian Schmalenbach had overcome a first lap collision with Rudy Van Buren, to steer his Williams-Toyota FW31 from eleventh on the grid to Krönke's aero-wake within 15 laps.
By the time Kerkhof had started his twenty-sixth lap of the race, the field had completed their first scheduled pit-stops, and his lead over Boettcher was up to eight-seconds. A couple of seconds away from his running-mate, Krönke was comfortably holding third spot, with the Twister Racing duo of Jeremy Bouteloup and Simon Crochart now occupying the remaining top-five positions. Following a lengthy pit-stop to repair his front wing, Schmalenbach found himself demoted to sixth, with PJ Stergios glued to his gearbox – a positional tango the pair played-out until their next visit to the pits on lap 36.
Once the leaders had made their final scheduled stops, Kerkhof was seven seconds ahead of Boettcher, a lead he stretched to 8.8s at the chequered flag, whilst Krönke went about securing his fourth podium finish of the season with a third place.
However, before earning his seventh finish on the top step of the podium, the Team Redline 'rookie' had some challenges to contend with.
"The amazing Fanatec car even survived a ghost-bump!" explained Kerkhof post race. "That scared me really, out of nothing, the wheels were locking like crazy and there was no control for a second. Andre took second position and was quite quick I noticed, but the gap kept increasing quite consistently. After it got split in half, after my ghost-bump adventure, I had to rebuild it. Race was rather lonely for the rest. Another victory, I need some celebration beers."
Following a trip to the tyre-wall on Lap 29, Bouteloup had conceded fourth position to the sister Twister car of Crochart.  Just when it appeared the Frenchman would finish inside the top-five, however, Schmalenbach demoted him to sixth position with five laps remaining.  After losing contact with the Schmalenbach in the second round of pit stops, Stergios completed a solitary run to the chequered flag in seventh spot (complimenting his sixth place finish in the NASCAR iRacing.com Pro Series race at Dover earlier in last week).
"I was pushing hard to keep with Sebastian during the second stint," explained Stergios. "Usually I'm not as quick as him and of course it turned out I was a lot lighter on fuel than he was. When the second round of stops cycled through he pulled a big gap on me and I wound-up seventh at the end, which makes for two Pro series top-tens this week!"
"Two Pro series top-tens this week!" — PJ Stergios
Holding onto eighth position, his highest finish of the season, LowLandLions' Jason Lovett fended-off a late attack from CST Ajira's Daniel López during the closing laps of the race.
"Last stint had to be short, just nine-laps," López told inRacingNews. "I got out of the pits six-seconds behind Jason, and then I felt I could push and try to catch him. At the finish line, gap was reduced to 0.2 seconds so it was close to work. Good one Jason."
Unrelated namesake, Radicals Racing's Pablo López grabbed his fourth top-ten finish of the 2011season ahead of Jaroslav Honzik, who made an amazing comeback from thirty-third on the grid, to end the 47 lap race in eleventh.
With just four rounds remaining and dropped results to be considered, Kerkhof  has the iRacing.com Pro Series Road Racing title mathematically in his pocket, with 378 points to his name. Sitting 155 marks off the lead is Roland Ehnström, who finished a disappointing 17th at Road America and now has Krönke hot on his heels, a mere nine points back.
Round Nine of the championship heads to iRacing's newest digital road course, Oulton Park International, where Kerkhof will be hoping to make his points tally a round and unassailable 400. Will anyone be able to stop the Dutchman claiming maximum points for the season?
---
You may also like...
---