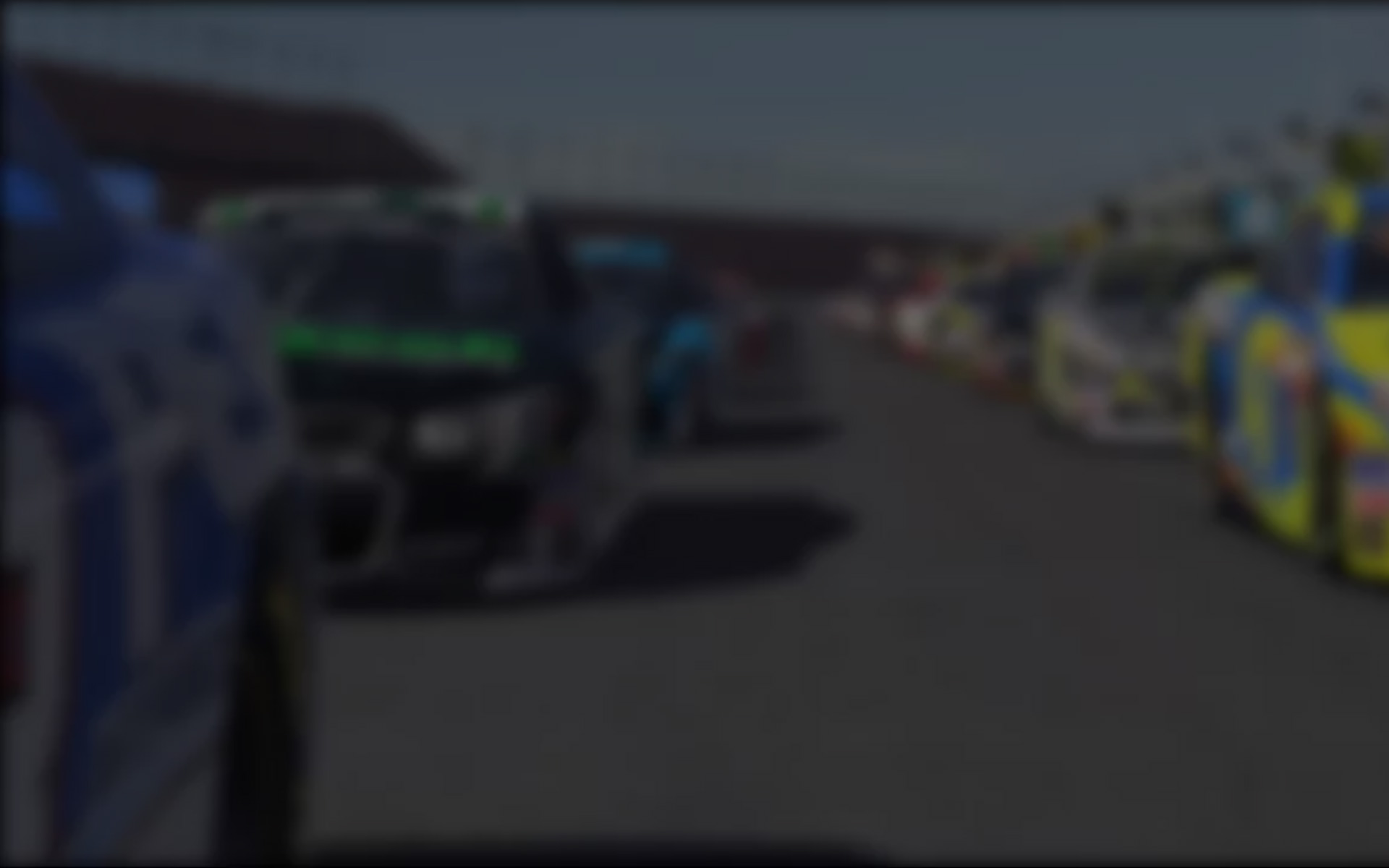 In a brilliant defense of his home track, Justin Kirby picked up his fifth win of the Red Sox Racing Leagues 2011 Season Two F1 schedule.  His victory at the "It's Cool to be Cheesy 22" moved Kirby into second place in the overall championship point race.   
Road America is one of the favorite tracks on the RSR schedule.  With 14 corners and a technically challenging four mile layout, the circuit provides ample opportunity for drivers to assess their competition before making pass attempts.  The pit road entrance and exit at Road America is one of the easiest to negotiate on the F1 schedule.  Unfortunately for them, the break drivers get during pitting is the only rest available on the course.      
Elevation changes at many of the corners mean braking points are much more critical than at other tracks on the RSR calendar.  Turns One, Two and Three set drivers up for the long straight leading into Moraine Sweep, but Turns Five and Six are two of the most frequently misjudged on the circuit.  Drivers lucky enough to avoid danger in that section of the track usually find Turn Seven fairly easy to survive.
Turn Eight is another danger zone, as drivers are forced to decide when to get off the gas to ensure a smooth entry into the Carousel.  That extremely fast sweeping right hand bend leads to another short straight before the Kink at Turn Eleven allows them to reach full speed along the long section called Kettle Bottoms. 
Just as they hit top speed, Canada Corner awaits… daring them to wait one breath too long before braking, then it's flat out through Turn Thirteen, and finally slowing for the final corner.  Once clear of that set of corners, it's back on the gas for an all-out run up the hill and onto the front stretch to do it all over again.
Kirby entered the race with two things in mind; defending his home court advantage, and chipping into Turner's overall lead in the championship. 
Fourteen other RSR drivers showed up for the event determined to keep Kirby from winning his league leading fifth race of the season.  Despite their determination to make him work hard for another win, Kirby gave himself an excellent chance by capturing the pole.  Kirby's qualifying lap time of 1:38.149 was over half a second faster than Turner's effort of 1:38.883.  He and Turner were the only two drivers to post sub-1:38 laps.
John Koscielniak (3rd) and Jim Albertson (4th) filled row two.  They were followed by; Terry McCuin (5th), Jeff Thomas (6th), Divina Galica (7th), Terry Daul (8th), William Kabela (9th), Jeff Sharp (10th), Robinson Shields (11th), Andrew Feldman (12th), Wilbur Gildersleeve Jr. (13th), Mark Plank (14th), and Kevin Kyle (15th). 
The beginning of the race saw plenty of movement as league members jostled for position while avoiding the dangers of the track and their fellow drivers' mistakes. 
Kyle's night was over before it got started.  His car was heavily damaged after clipping the pit road wall on Lap One, meaning an early exit and a last place finish. 
Thomas and Daul saw their chances for a podium take hits due to incidents early in the race.  Thomas skidded into the kitty litter at Turn Fourteen on Lap One, but he managed to avoid damage.  Both drivers were eventually able to climb back into contention and earn top-10 finishes. 
Shields avoided disaster when he went off course at Canada Corner on Lap Two, but his car received heavy damage when he did the same thing on Lap Five.  He was eventually forced to retire after completing nine laps.    
Lap Seven was scary for Koscielniak as his car was nearly booted off the course by Albertson.  "I don't know what happened there", said Albertson after the race.  "But John did a terrific job of keeping his car in one piece after the contact".   Koscielniak did not let the incident deter him from earning a podium finish in the race.
Gildersleeve picked up a spot on Lap Nine when Thomas went off course at Turn Six.  Thomas would eventually regain that spot and more as a result of shear determination and focus.   
Feldman's night was looking good as he climbed from 12th to 8th place in the first half of the race, but he was forced to retire when he hit the tire wall exiting Turn Fourteen on Lap Nine.  "I had been nailing that corner all night, but I just plain overdrove it on that lap", said Feldman after the race. "I'm just glad my incident didn't ruin anyone else's race". 
Robinson Shields was the next driver to retire when he parked his car on Lap Nine.  Gildersleeve was the last driver to retire from the event when his car spun hard into the wall exiting Turn Thirteen on Lap Sixteen.  Wilbur had avoided disaster in the same corner a few laps earlier but was not so lucky the second time around.  
Kirby managed to avoid mistakes and on-track obstacles as he led every lap of the race to a thirty second margin of victory over McCuin.  "I wanted this one, badly.  Road America is my home road course and I wanted to defend my turf, so to speak.  I never worry about points and just want to put in one race at a time.  I'll let the calculators do the work at the end of the day.  It has been a real good season for us as a team, even with Brian missing the last part of the season.  He's trying to win a championship with his real car so Black Magic has been down to one car for the last few weeks.  I'm just happy to be out here and to have LegendsNation.com on the car.  Not much more I can say for a season."
The battle for 2nd, 3rd, and 4th places provided some of the most exciting racing of the night.  McCuin took advantage of an incident free race to maintain his lead over Koscielniak and Albertson as the race wound down.  His clean driving style allowed McCuin to cross the line three seconds ahead of the hard-charging Koscielniak.  Albertson never gave up, as he overcame an uncharacteristic four incident points to finish less than two seconds behind the final podium position.
Turner entered the race as the championship leader.  Despite a desire to "race for the win" at every track, the Canadian listened to team orders and allowed the battle ahead of him to play out without pushing his luck to regain track position given up earlier in the race.  "I knew the front-runners would be hungry tonight.  With the Season Two Championship clinched last week at Zandvoort, there was just no reason to be up there banging wheels with anyone.  We just settled into a nice comfortable "Sunday Drive" mode and enjoyed the scenery at Elkhart Lake."
Jeff Sharp climbed six positions during the race to finish in sixth place.  Kabela was the only other driver besides McCuin to complete the race without incident.  Kabela's 7th place finish was his tenth top-10 finish of the season.  He enters next week with a slim lead over Daul for third place in the championship race. 
Thomas (8th place) was the last driver to finish on the lead lap.  Daul (9th), Galica (10th), and Plank (11th), were all scored one lap down.  Gildersleeve, Shields, Feldman, and Kyle completed the final standings. 
RSR drivers travel to England for next week's final event, the "Farina British Grand Prix 29" at Silverstone's historic Grand Prix layout.
Rags to Riches Series News
July 26th, 2011 – Story by Mark Plank
Week 11 brought the Tuesday Night Thunder Series drivers to the Texas Motor Speedway for the "lesstuna.com 40".  This is the next to last stop for these drivers in a long grueling season on the roundy rounds.  Twelve drivers showed up for the event putting down some very impressive laps during practice.  Justin Kirby of Black Magic Motorsports as usual laid down the fastest lap with a very impressive 30.040 followed closely by Eric Porterfield with a 30.191.
When the qualifying runs were completed no one was too surprised to see Justin Kirby on the front row, but Clifton Cockrell put down a blazing 30.188 to slide into the other spot beside Justin to complete the front row.  Terry McCuin, Chad Tracy and Mark Plank rounded out the top-5 starting positions.  The oval drivers anxious to get the race underway thundered down into Turn One after the green flag flew.  Terry McCuin of Hacked Domain Racing immediately slipped into second place over Clifton Cockrell and fell in behind the leader Justin Kirby. 
Determined to not let Justin too far out of his sights, Terry makes a daring pass on Lap Two taking over the lead and brings Cockrell along with him.  Kirby appeared to be caught by surprise but knowing he has a faster car, falls into the slipstream and waits for an opportunity to make his move.  Just a little further back Kevin Kyle of TeamDraft loses grip coming off Turn Four and takes a wild ride down pit lane coming to rest backwards in his own pit stall. 
Kirby's patience would eventually pay off.  On Lap Ten he recaptures the lead from McCuin.  By Lap Twenty Cockrell realized how badly this track can chew up the Goodyear's and quickly starts to go backwards.  He is passed in short order by Tracy and Plank putting him back in 5th place.  This battle continued to rage all the way to the checkers.
Once Kirby took the lead the second time around, no one was able to touch him.  He took the checker flag 5.347 seconds ahead of second place McCuin of HDR.  Third place went to Chad Tracy, fourth went to Mark "Sheepherder" Plank also of HDR, and Eric Porterfield rounded out the top-5 finishing positions. 
The Rags to Riches Series drivers travel to Alabama for the final race of the season at Talladega, the "Glover Excavating 25".  We expect to see a huge turnout for this race with no position in the standings totally solidified yet!
RSR F1 Series Overall Standings after eleven races:
http://www.ileaguerace.com/champ/show_champ/Red-Sox-Racing-League/125
RSR TNT Series Overall Standings after eleven races:
http://www.ileaguerace.com/champ/show_champ/Red-Sox-Racing-League/149
RSR YouTube Video Channel:
http://www.youtube.com/user/draftin11?feature=mhum
---
You may also like...
---