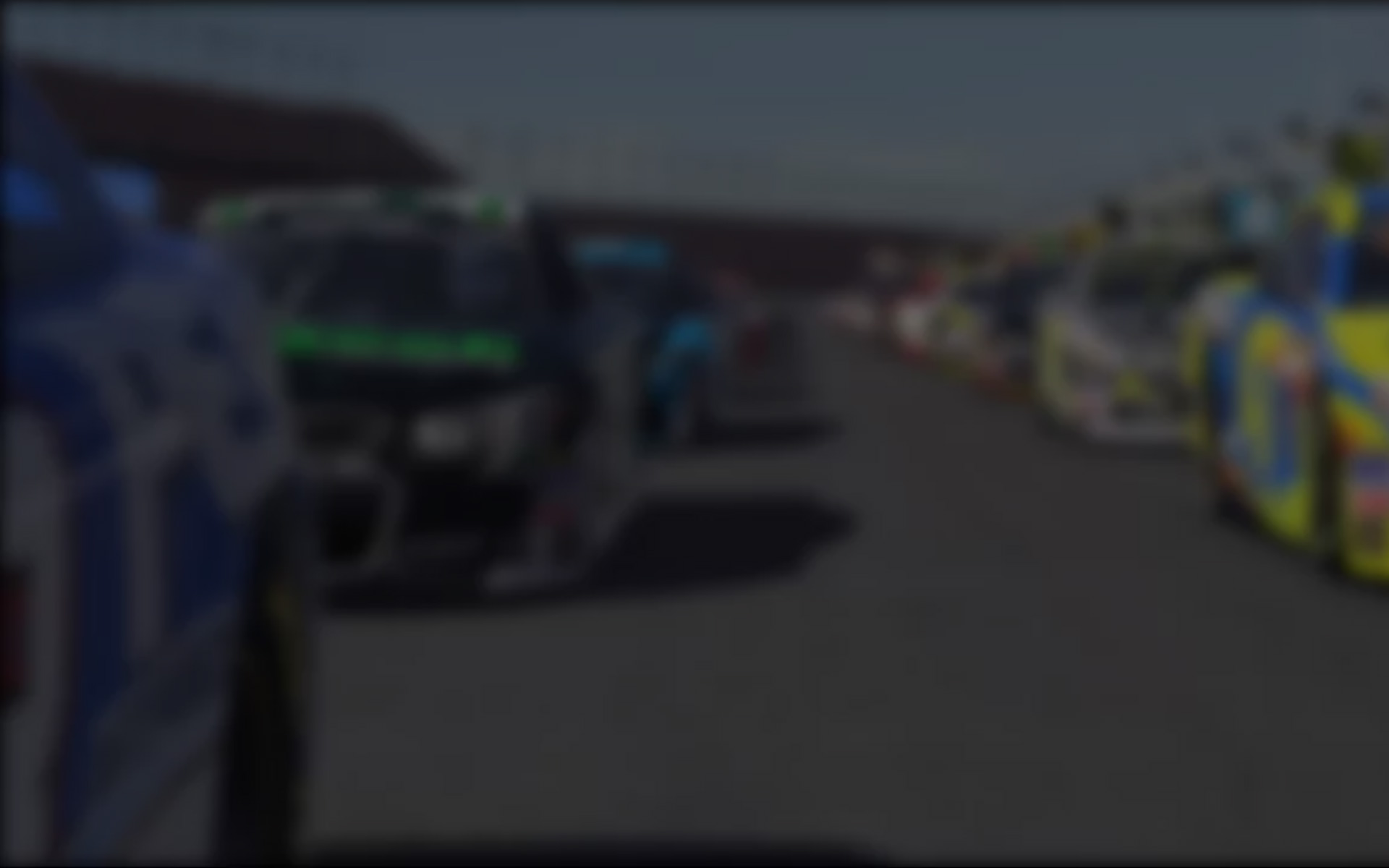 Round Four of the iRacing.com Cadillac Cup headed to Sonoma Raceway.  Located in the wine country north of San Francisco, Sonoma is a challenging 2.5 mile track featuring a mix of slow and fast corners with most of the first sector consisting of  blind turns, all of which makes this track a challenge for the sim-racers to get the maximum out of the Cadillac CTS-V racecars.
Qualifying Top 10
Qualifying was led by Dylan Sharman who posted a 1:29.571, a few clicks quicker than Carlos Reyes Aiguadé at 1:29.742.  V8 Supercar standout Madison Down was third 1:29.989 and the final driver under the 90 second mark ahead of Mikko Paavilainen, Nathan Moore, Petteri Kotovaara, Aleksi Elomaa and Robert Ganley, while Paul Okhrimenko and Jamison Sampaio Santos rounded-out the top ten at 1:30.771 and 1:30.886, respectively.
SOF Race of the Week
The biggest SOF race of the week (3596) got underway at 20:30 GMT on Wednesday.  Aiguadé led from start to finish, keeping series newcomer Kotovaara at bay. Aleksi Elomaa would finish third while Paavilainen came home in fourth place. Pavel Okhrimenko held-off Joni Hagner to finish in fifth place with while Hannu Etupaltta finished .5s behind Hagner and Zoli Brenner claimed eighth place. Joni Ahvenainen, Riku Alatalo and Daniel Kelly5 completed the lead lap finishers with Pasi Valtanen rounding-out the field.
Top 10 Point Scorers for the week
Kotovaara topped the points this week with 200 while Elomaa was in second with 180. Aiguadé won seven out of eight races and managed to score 177 points with Paavilainen in fourth with 160. Sharman's championship lead got cut into by 32 points as Sharman managed to score 145 with Pavel Okhrimenko scoring 140. Moore, Hagner, Michael Engelage and Albert Castro rounded out the top 10 point scorers.
Championship Standings – Top 3 Divisions
Division 1 – Sharman leads with 591 points with Aiguadé closing the gap back to 35 while Moore sits in third with 472.
Division 2 – Ganley leads Engelage by 36 points while Christoffersen sits 1 point back on 443.
Division 3 – Pavel Okhrimenko on 535 points has extended his lead past the century mark. Jamison Sampaio Santos is second in the third division on 412 with Zoli Brenner now moving into third on 368 points
Time Trial Standings – Overall Top 5
Zoli Brenner has now taken over the lead in the time trial standings on 340 while Sharman moves back into second on 300 points. Aiguadé is now back in third on 295 with David Riggs one point back on 294 and Ganley on 290.
SOF Race Times
The SOF race times are Friday and Saturday at 22:30 GMT.   Please check the forum for all details relating to the series and also the Track Guides to help new comers to the series.
---
You may also like...
---