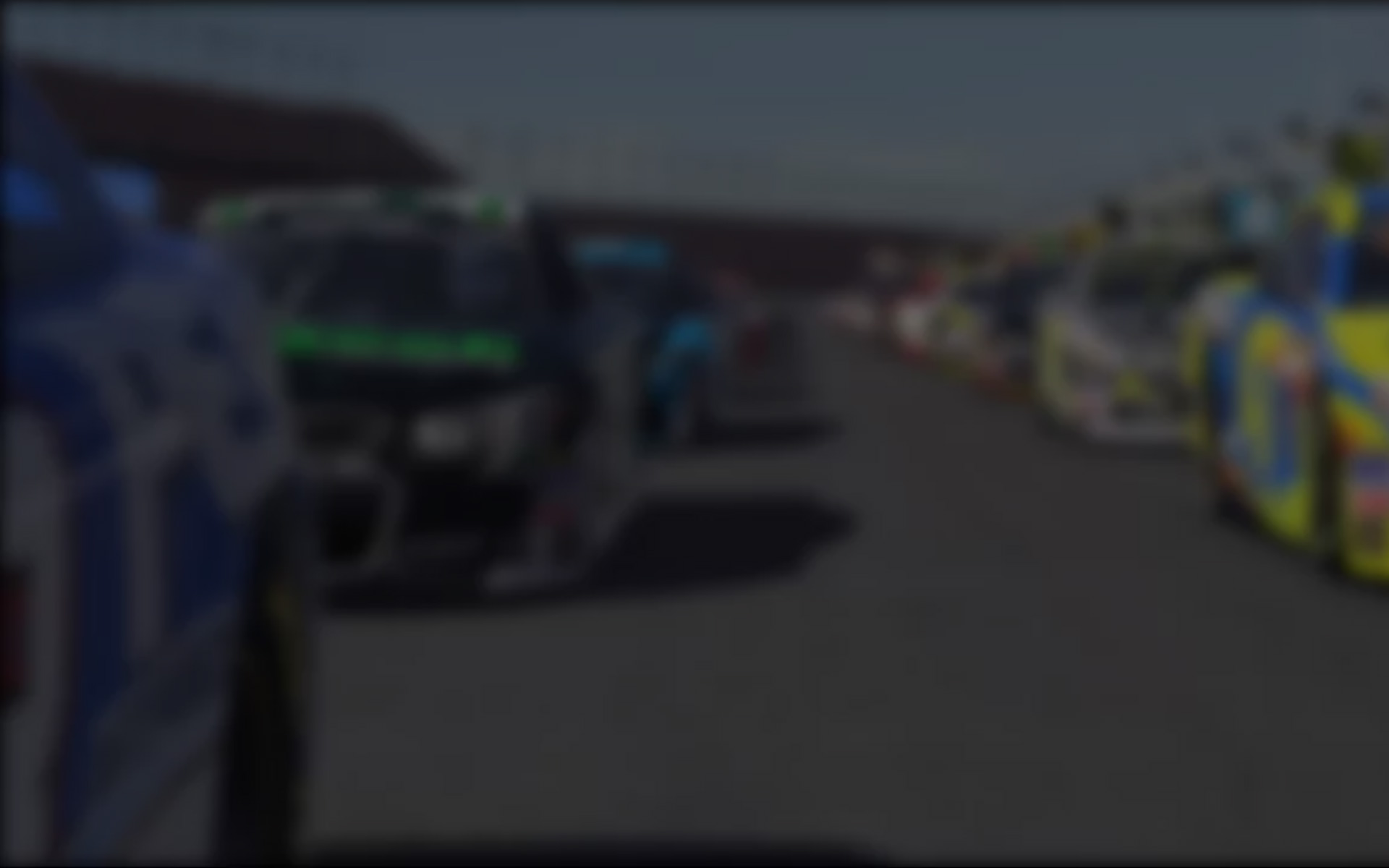 For the second time this season the 2015 iRacing World Championship Grand Prix Series visited fabled Autódromo José Carlos Pace (aka Interlagos), Aleksi Uusi-Jaakkola having scored an impressive win in Round One back on the final day of February.  Seven months and 14 rounds later, the sinuous virtual circuit produced a different winner; make that two different winners as Coanda Simsport's Martin Krönke earned his third victory of the season with a purposeful drive from fourth on the grid while Team Redline's Greger Huttu came home second to secure his fifth iRacing World Championship Grand Prix Series title.
"The race was one of the toughest for me this season . . . Main thing on my mind was the championship so very happy that that's done."  Greger Huttu
As was the case a fortnight ago at Suzuka, Huttu had a little help from his friend and teammate Olli Pahkala, who yielded the runner-up spot to his team leader in the waning moments of the online race.  The two "bonus" points swelled Huttu's seasonal points total to 52 more than the victorious Krönke, two more than the German sim racer can earn with a win in the season finale at Circuit of the Americas.
That Pahkala would be a major factor in the race was evident from the fact that he bested Huttu in qualifying to take a "surprising" pole position.
"Didn't have time to prepare myself properly for the race, so wasn't expecting much," said Pahkala.  "Did quite a few mistakes in my qualifying lap but still got pole which surprised me! "
An impressive Sebastian Job (Apex Racing UK) took third on the grid alongside Krönke with Uussi-Jaakkola and Mitchell DeJong on the third row ahead of Mogar Filho (Radicals Online) and Hugo Luis.
As the lights went green Job squandered his promising qualifying with a "crap start."  In contrast, Krönke survived a lurid moment on the run to the first turn to grab third ahead of a fast-starting Luis, Uusi-Jaakkola, DeJong, Job, Filho and Mivano Racing's Patrik Holzmann.
Uusi-Jaakola wrested fourth place from Luis on Lap 4 even as Krönke was sizing-up Team Redine's lead twosome in what was a must-win race for him.   With Pahkala slowly edging away from Huttu, Krönke was driving with a sense of urgency.  Lap 9 saw Krönke get a great run out of the Curva del Sol to challenge Huttu for second spot at the end of the Reta Oposta.   The two went side-by-side through Turns Four and Five with Huttu defending on the inside and Krönke taking the long way 'round . . . which put the Coanda entry on the favored line for the ensuing Ferradura/Curva Laranjhina double right-hander.  Krönke thus emerged in second spot and set out after Pahkala who was some 2.5s up the road by that point.
"I managed to have some fun battling with Martin," said Huttu. "I missed my braking a couple of times and also I think we once touched or almost touched after turn 5. I think I went too much to the right there as I was watching the mirror but luckily we were able to continue without damage."
Not so fortunate were Dion Vergers and Joonas Nukarinen who came together after the latter bounced off the curbing in the Senna Esses.  Nukarinen retired a couple of laps later, while the Orion Race Team driver soldiered on to finish a lap down in P28.
Over the next dozen laps or so, Krönke consistently nibbled away at Pahkala's margin to the point that they were separated by just .3s when they called on pit road on Lap 26 .  Huttu inherited a lead he would hold until he and Ussi-Jaakkola stopped  on Lap 28 with Luis and, later, Isaac Price (ineX Racing), taking the lead until they too called at the pits.
Pahkala, Krönke and Huttu emerged from the round of stops covered by 1.9s with Uusi-Jaakkola another two seconds in arrears ahead of Luis, DeJong and Job with Price, Holzmann and Jeremy Bouteloup rounding-out the top ten runners.
Krönke wasted no time in renewing his attack on Pahkala, duly moving into first place on Lap 36 and immediately pulling away by one to two tenths of a second per lap as Huttu maintained station in third spot, less than a second adrift of his teammate.
Krönke and Huttu were first to make their second stops on Lap 51 with Pahkala calling for service the following lap.  The lead trio returned to the track with Krönke leading by some four seconds and Huttu trailing Pahkala by a few car lengths.  The ensuing 19 laps ran off with the status quo evidently intact and Krönke's championship aspirations alive, mathematically at least.  But moments after Krönke swept past the checkered flag it was Huttu's Fanatec Williams-Toyota FW31 emerging from Arquibancadas in second spot with Pahkala just behind on the run to the finish line.
"The race was one of the toughest for me this season" said Huttu. "I struggled a bit with the conditions and it felt like I had too much understeer in the car.
"Main thing on my mind was the championship so very happy that that's done. Hoping to have some fun at COTA and also finish that race this time around! Congrats to Martin for the win."
Ussi-Jaakkola came up a bit short in his bid for a second win on the season at Interlagos, finishing fourth ahead of Luis, DeJong and Price while Job, who compounded his languid start with a late spin, managed an eighth place finish.
"My pace wasn't as good as it was in qualifying, which I think was actually down to something I did with the setup," he said.  "Not a great bit of driving for the rest of the race . . . Still, P8 wasn't too bad with the lack of race pace, and the mistakes."
Holzmann came home ninth while Bouteloup parlayed a one stop strategy into a tenth place finish just ahead of Filho.
"Not a great result but in the end, I'm still satisfied to finish P10 after having started in P16," the Parisian opined. "I also gained a few points but that's probably not enough to clinch either P8 or P7 by the end of the season. Oh well, there's still one race left and we never know what could happen, but Top 10 is almost secured which is still a big satisfaction!"
Indeed, there is still one race left at Circuit of the Americas.  While Huttu's fifth World Championship is secure – as are Krönke's runner-up and Pahkala's third place — much is in play down the order.  In particular, Jake Stergios and Job still have realistic chances of cracking the top ten, while the 25th and final guaranteed spot in the 2016 iRacing World Championship Grand Prix Series remains up for grabs.  Although Vergers holds P25 for now, coincidentally, his Interlagos sparring partner Nukarinen is half a dozen points behind and doubtless hoping for a "clean overtake" at CoTA.
Be sure and see what does happen there on Saturday, October 10 at 10 AM eastern (14:00 GMT) on www.iracing.com/live/.
---
You may also like...
---