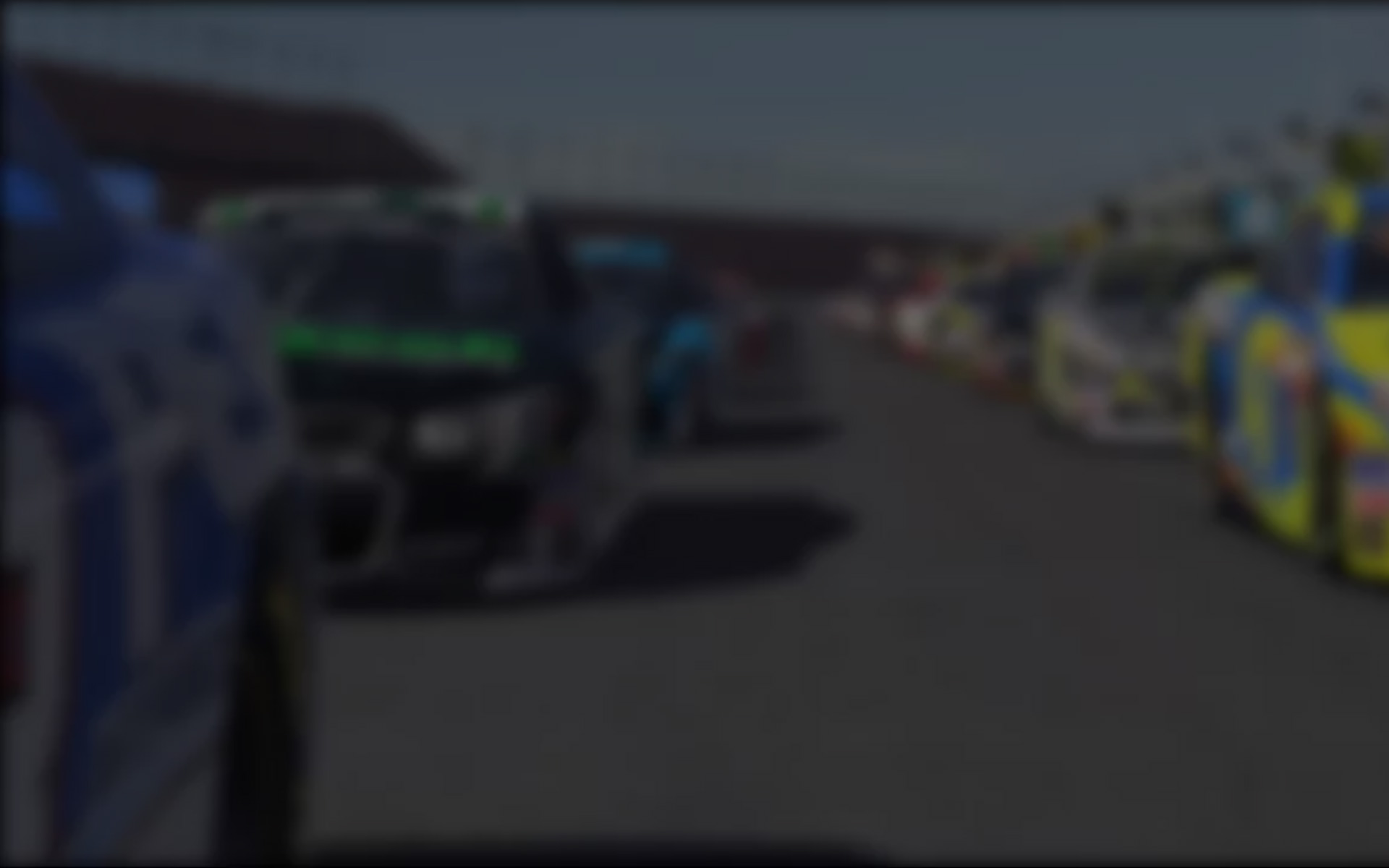 Week Ten of the NASCAR iRacing Class C Fixed Series brought almost 1,800 sim racers from all around the world to the virtual Richmond International Raceway for 55 laps of action around the 3/4-mile venue. After spending last week on the high banks of Las Vegas Motor Speedway, there were a plethora of racers eager to get back to short track racing.
Under party cloudy skies, Chris M Hall (Florida) wheeled his way to victory in the week's top SoF event, leading 54 of the event's 55 laps en route to a 0.608 second margin of victory over Maxime Paquette (Canada). Paul Kusheba brought his No. 6 Silverado home in the third position after starting deep in the field and avoiding carnage. Josh Weinrich (Plains) started from the fifth position, but after 55 laps, he was able to move up one position in the final finishing order into fourth. Rounding out the top five was New York native Justin Fuller who started his No. 2 Silverado in the sixth position. The 4353 Strength of Field saw five cautions for a total of 25 laps and included two lead changes among two drivers.
Even though Kusheba was not fortunate enough to win the week's top SoF event, he was able to net the most championship points with 256. Second place driver Nathan McGuire (Carolina) had a successful week as earned 247 championship points after making two starts and recording a victory in each one. NASCAR iRacing Pro Series competitor Josh Berry (Mid-South) finished off Week Ten in the third position after starting three events and earning 246 points. Alex Warren (Illinois), also a NiPS competitor, capped off the week in the fourth position after making four starts, recording two wins and 245 points. The final spot in the top five belongs to Sean Robbins (Carolina) who started two races during the week, each of which resulted in a victory for a total of 240 points.
One of iRacing's fastest Canadians, Kenneth O'Keefe, put his Silverado on top of the qualifying chart for the week with a fast time of 20.685 seconds around the 0.75-mile raceway. A name that is becoming a frequent member near the top of the qualifying chart is Chris M Hall (Florida). Hall's lap of 20.696 seconds was just 0.011 seconds behind O'Keefe's for the top spot. Warren continued a successful week into qualifying as well as he ended the week third overall with a time of 20.715. Eric Hoggarth (Plains) and NASCAR Sprint Cup Series competitor Timmy Hill (Atlantic) filled the remaining spots in the top five with times of 20.723 and 20.729 seconds, respectively.
After ten weeks of online racing, here is a look at the top five in the season standings:
Paul Kusheba 2014
Nathan McGuire 1955 (-59)
Sean Robbins 1931 (-83)
Josh Berry 1859 (-155)
Justin Fuller 1848 (-166)
After a tough trek for some at Richmond, the NiCCF Series heads to an even tougher track in Rockingham Speedway. Check back next week for a full recap of the action from The Rock!
---
You may also like...
---