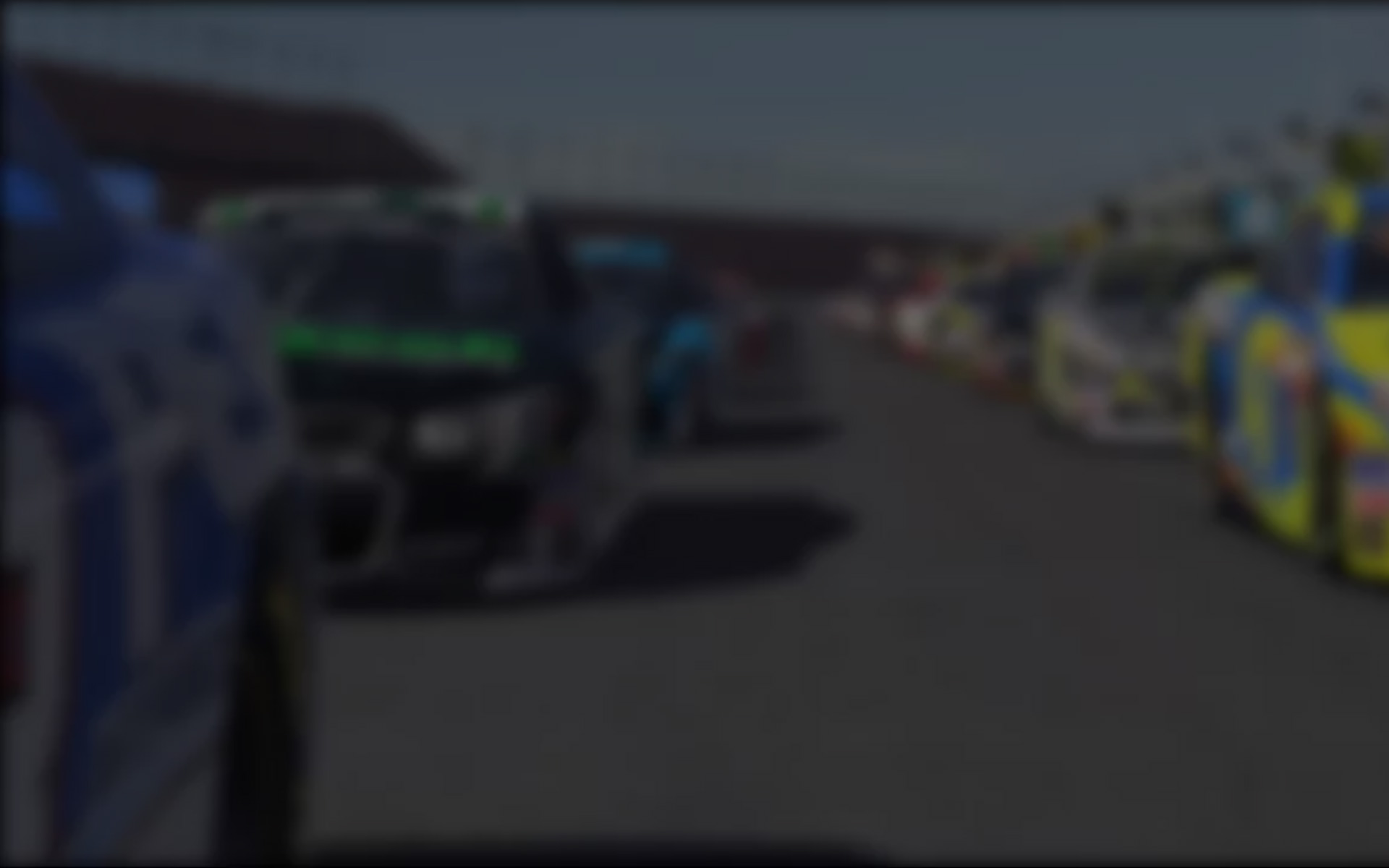 After a week of beating and banging in Thunder Valley, it was more of the same as the iRacing.com PEAK Stock Car Dreams National Series traveled north to the .625-mile Thompson International Speedway.  Paul Kusheba entered the Thompson week with the series points lead and, after pulling the classic "Bump & Run" on Ray Alfalla in New England, he heads back south to Darlington with an extended points lead.
Kusheba and Alfalla went head-to-head in a Saturday night show down.  The 10:45pm race featured a SoF of 3030, so the week's top points total was up for grabs.  Alfalla started on the pole with Kusheba lining-up to his outside and held the lead for the first half of the online race.  On Lap 26, Kusheba nudged Alfalla out of the groove and ducked low to take the lead for good on route to a 2.704 second win.
"I knew Ray and I were going to have a really close battle seeing that he was on the pole and I was starting second," said Kusheba.  "He was not able to pull away from me at all and when I had just a little bit of room to get under him, I took it.  We made a little contact, but he did a great job of gathering it up.  It's really hard to pass at Thompson and it seemed like that was a good window of opportunity to make my move."
Charlie Foster, Michael Hopp and Kevin Gram rounded-out the top five in the week's feature race with Kusheba setting the fastest lap at 19.631 seconds.
Kusheba pulled down 192 points for the win — the top score of the week — while Alfalla's 183 points earned him second for the week.  Logan Seavey and Charlie Foster finished third and fourth for the week, respectively, while Brad Davies kept himself in overall contention with a fifth place performance at Thompson.  Kusheba also pulled down wins in both of his starts while Seavey and Davies took checkered flags in all three of their races.  For the second week in a row, Eric Barnes started the most races –19 — and turned a total of 929 laps.
"When I had just a little bit of room to get under (Ray), I took it."- Paul Kusheba
With the series closing in on the half way point, Kusheba has opened up a 69 point lead over second place Byron Daley while Alfalla climbed back up to third trailing by 164 points.  Kevin Gram holds down fourth with 894 points and Davies trails in fifth just two more points back.
Division winners for Thompson week were: 1 – Paul Kusheba 192 (New England) 2 – CP Allen 158 (Mid-South) 3 – Kyle Heckman 161 (California) 4 – Justin Zitterich 121 (Plains) 5 – Michael Fenner 96 (Mid-South) 6 – Eric Maitlen 96 (Indiana) 7 – Jake Strange 88 (Northwest) 8 – Dustin Bryson 71 (Georgia) 9 – Mike Rutherford 88 (West) 10 – Tim Allen 64 (Carolina) Rookie – Avery Breedlove 100 (Carolina)
After two straight weeks of short track action, the NASCAR PEAK Stock Car Dreams National Series heads to historic Darlington Raceway in Darlington, South Carolina.  At 1.366 miles in length, "The Track Too Tough Tame" is much bigger than Bristol or Thompson; but the challenge of keeping the fenders on the Chevrolet Impalas will be just as tough as it has been for the past few weeks.  For sim-racers still in the hunt for the season-ending prize of a spot in the PEAK Stock Car Dreams Challenge driver combine, avoiding (or at least minimizing) the infamous "Darlington Stripe" will be keyto success in Week Six.
---
You may also like...
---