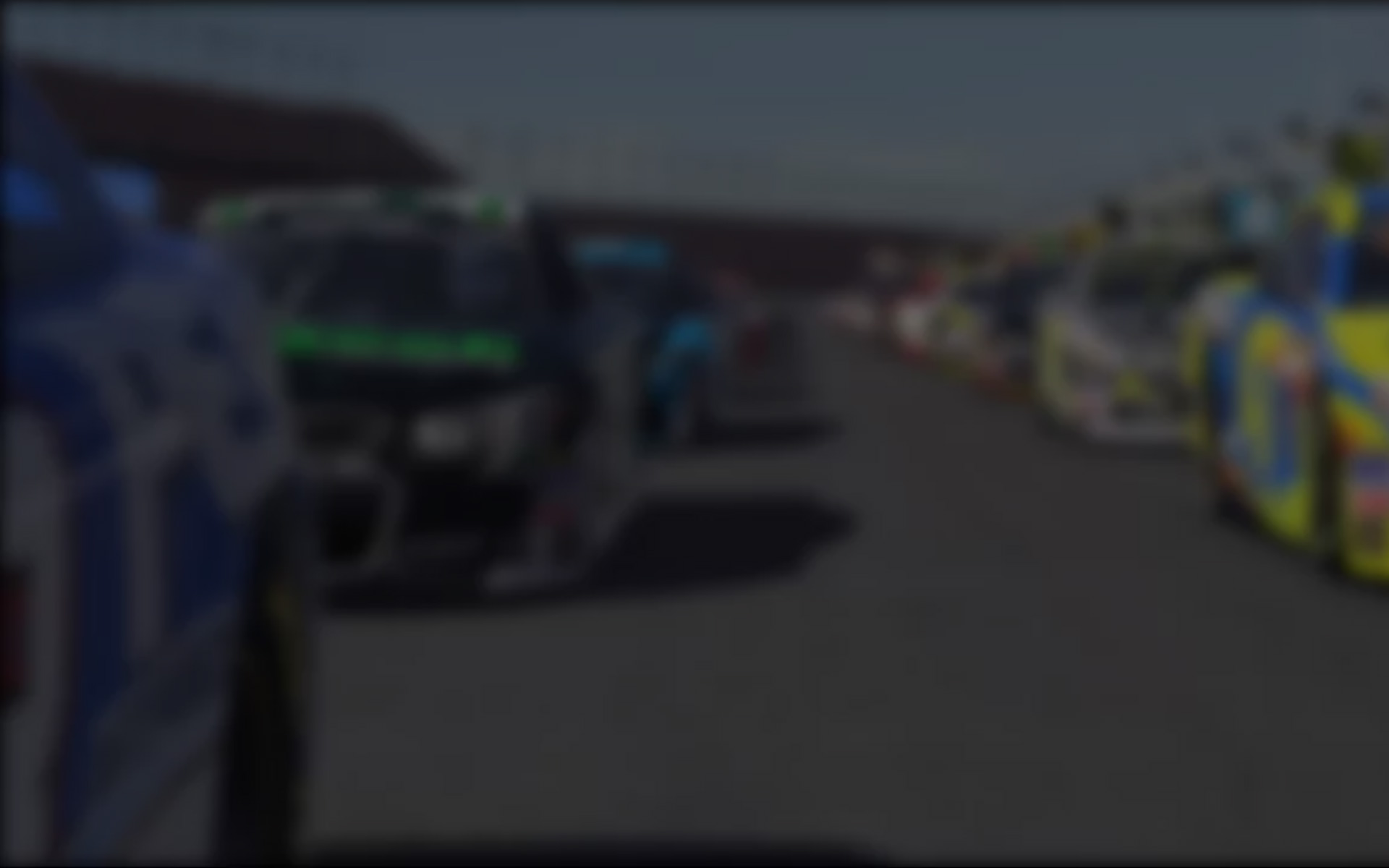 Charlotte Motor Speedway hosted Week Nine of the iRacing.com Street Stock Series as top online sim racers tried to draft their way to the front. Last week saw many new faces run in the series, yet old names came out on top.
Weekly High Strength of Field
Last week's high Strength of Field race had an SoF of 3457, which was the highest SoF since Week Four at Lanier National Speedway. Paul Kusheba (Connecticut), who won that SoF race at Lanier, would come away with the victory over Dustin Lengert (Western Canada) at Charlotte. For his victory, Kusheba received 216 points while Lengert gained 196 for his second place finish. Chris Overland (Texas) finished in the third position, 18 seconds behind, and received 176 points. Fourth belonged to Brandon Kettelle (Florida) while David Krikorian (California) rounded- out the top five. For their efforts, Kettelle and Krikorian would net 157 and 137 points respectively.
Weekly Standings
Thanks to their one-two finish in the top SoF race, Kusheba and Lengert earned the top two spots of the weekly standings. Jeremy Davis (New England) would capture the third place position after winning his only race of the week and gaining 190 points. Matt Sotomayor (California) finished the week in fourth and received 183 points, while James Trimble (Pennsylvania) rounded out the top five with one win and 181 points.
Season Standings
Ryan Field (Massachusetts) regained the top position in the season points after finishing fourth in his only start at CMS and netting 144 points to bring his total to 1266. Elmar Erlekotte (DE-AT-CH) dropped to the second after not gaining any points during Week Nine because of drop weeks. Trimble now resides in the third position after gaining 181 points at Charlotte and bringing his total to 1180. Aliaksei Smolski (Central-Europe) dropped from second to fourth in points as he also used Week Nine as a drop week. Rounding-out the top five is Nick Ottinger (Carolina), who did not attempt a race during week nine which lost him two spots in the season standings.
Weekly Qualifying
On the top spot of the qualifying charts this week was Jani Penttinen (Finland) with a 36.577s lap. Second overall spot belonged to Allen Krier (Georgia), who turned a 36.584. Steve Ferina (Central-Eastern Europe) would also turn a 36.584 which would put him in the third position. Fourth on the qualifying charts was Stevie Minson (Virginias) would also turn a 36.584 while Connor Cross completed the top five, only a thousandth slower, with a 36.585s lap.
Next week the iRacing.com Street Stock Series travels back down to Georgia to the famed Lanier National Speedway. Just this past week, Lanier was put up for sale and its future is in doubt (but not on iRacing! – Ed).  Will Nick Ottinger final take over the points lead or will Ryan Field be able to maintain the top spot? Find out next week on inRacingNews.
---
You may also like...
---