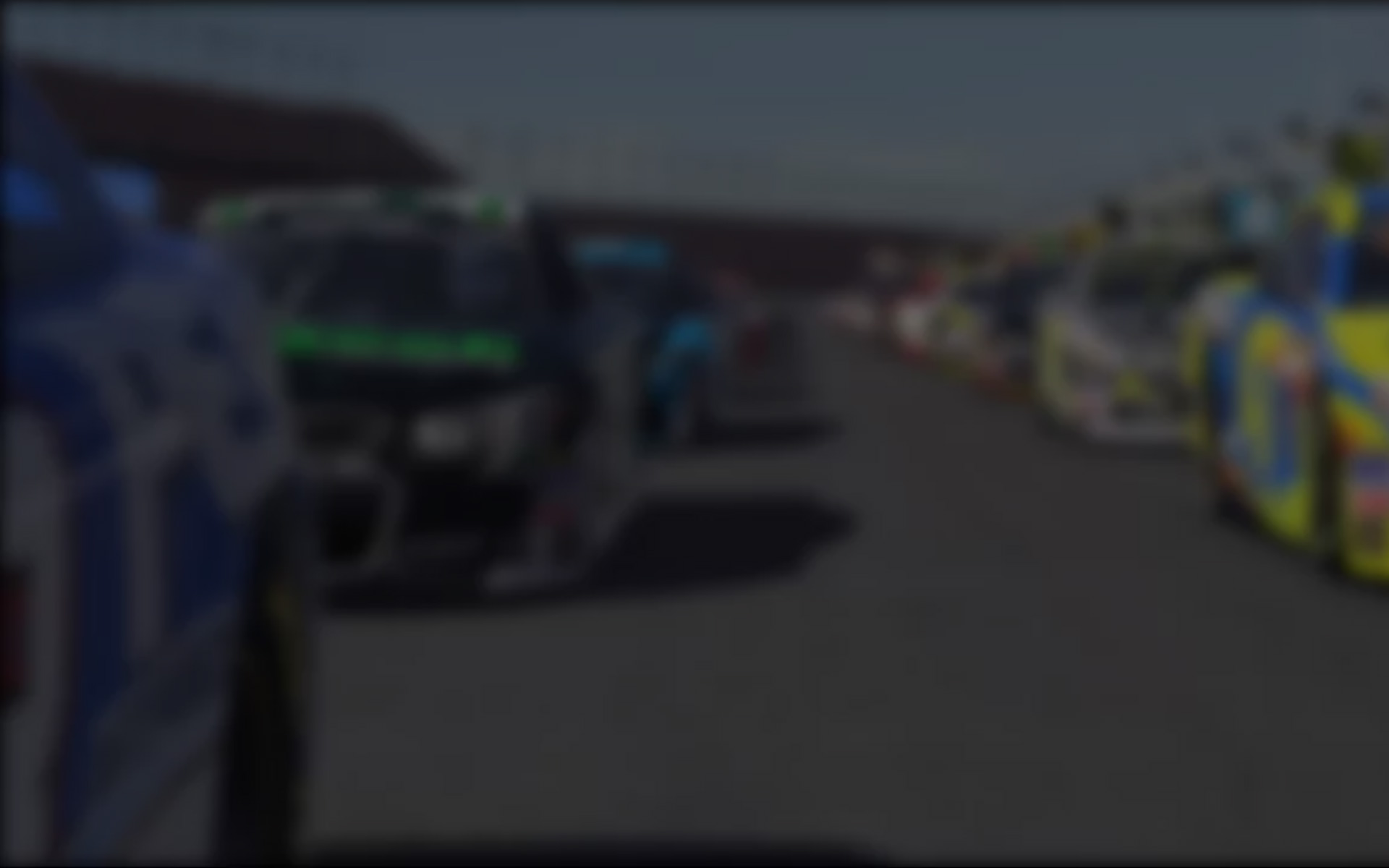 Lanier Natonal Speedway is a track that many Late Model enthusiasts would consider a smooth, relatively well-banked, short track. The multiple grooves offered by the North Georgia track allow for easy overtaking of lapped cars while still making it hard for competitors to get the edge on each other without the use of the bumper or the unfortunate door slam of a competitor into the outer wall exiting Turns Two and Four. At a distance of 0.375 miles, Lanier produces lap times in the quarter minute range and often times saw drivers going one or more laps down unless they were able to maintain a high pace. Some drivers would struggle with their cars being tight off the corners or in the center while others battled ever loosening cars as they transferred between the five and eleven degrees of banking.
In this week's 2370 Strength of Field race, Kevin Burris started on the pole position over EJ ORourke. Burris made quick time of competitors as he dominated the 100 lap event by leading 97 tours and setting the fastest lap time of 13.779 seconds in the bargain.  ORourke was his closest competition as he finished just under half a lap behind, seven seconds off Burris' pace. ORourke was one of only three drivers to break into the 13 second range, with a lap at 13.852s. The only other competitor who managed this was Rocky Battenfield (13.979s). Just one lap down finished Lewis Crisp Jr., Denny Clark, Thomas Mackley and Jeff Tetro.  In seventh position and two laps down was Rocky Battenfield, followed by Travis Ellington and Bruce Carrol who were three laps down. Gary Belling finished eight laps down, and Jody Baldwin 15 behind the leader, while Dylan Payea and Josh Sands DNFd. As a result of his win Burris collected 146 points, ORourke with 133 and Crisp Jr. with 121.
However, it was Ron Hagolin who topped the weekly standings with three starts and one win. Hagolin led 105 laps of 300 completed and took 174 points for his efforts. Daniel Williamson made six starts, won five times, and led 478 of his 600 laps to earn 156 points. Also with 156 points was Clay Jones who made one start on the week. There was then a four way tie with 152 points: Burris (13 starts, 12 wins, and 1175 laps led), Nick Zautner (21 starts, 16 wins, and 1659 laps led),  ORourke (13 starts, nine wins, and 905 laps led) and, finally, Rovert ONeal (16 starts, four wins, and 420 laps led).
In the overall standings, Burris secures the lead with 782 points and is closely followed by Ty Majeski who has 776 and Jones with 767. ONeal is in fourth with 694, as is Jay Walker in fifth. Daniel Mabry sits sixth with 649 points and Bill Tomer sits seventh with 637. Jared Fountain is eighth with 620 points, followed by Hagolin at 618. Zautner completes the top ten with 609 points.
Week Five of the NASCAR iRacing.com Late Model Series sees the sim-racers heading to the legendary South Boston Speedway. SoBo as it is affectionately called, is similar to Lanier in lap times, but with narrower straights and corners as well as longer straightaways. It is yet again another short track week for Late Model racers, and the racing will be brilliant.
---
You may also like...
---