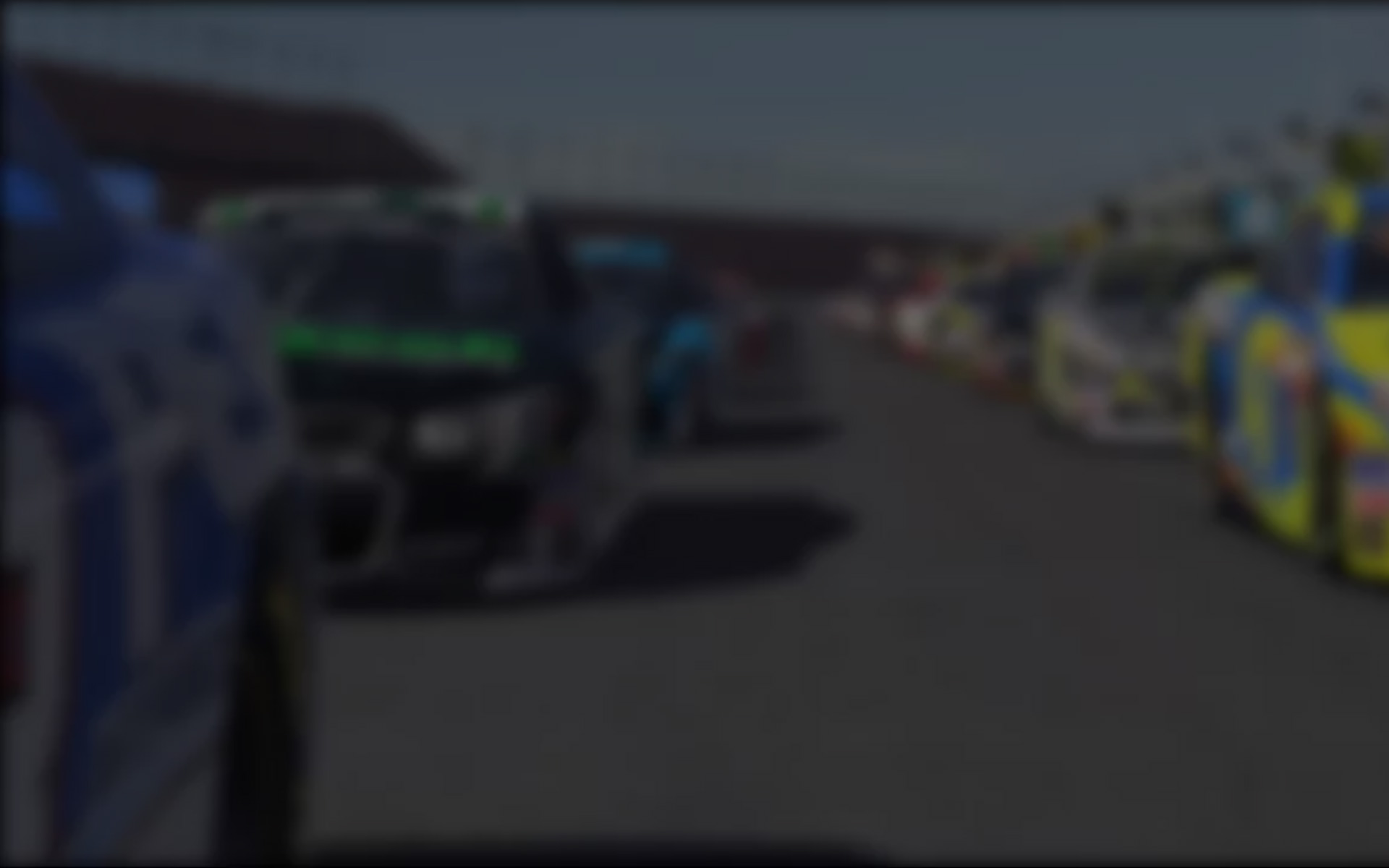 The final week in the Thrustmaster Mustang Challenge had the sim racers take on the 17-turn, 3.194-mile monster of a circuit known as Silverstone, located deep in the heart of Northamptonshire.  During the week a total of 428 drivers attempted to be number one for the week, but after all was said and done, it was Teemu Lappalainen (Finland) who snuck away from the field and scored the most points for Week Twelve.
Weekly High Strength of Field
As previously mentioned, Lappalainen made away with the most points during the week by scoring the victory in the week's highest Strength of Field (SoF) event.  The 2641 SoF race saw Lappalainen lead just four laps and pull-out to a 2.964s margin of victory over second place man Ken Leach (New York).  Giorgos Tzanetos (International) lead the most laps during the race, but found problems later in the going after leading ten laps.  Italy's Luigi Nespolino finished the event in the fourth position ahead of David Jaques (New York).
Weekly Standings
By earning the victory in the week's highest SoF event, Lappalainen was  the top championship point earner for Week Twelve, adding 165 to his season-long total.  By finishing in the second position in the week's highest SoF, Leach ended the final week in the second position overall, just 11 points behind Lappalainen.  French sim racer Florian Denard ended the week in the third position, followed in fourth by Alfredo Boluda Serrano (Iberia), with Tzanetos filling the final spot in the top five.
With the success Lappalainen experienced during the past week, who better to talk to about the car and track as well as the quality of racing?
"I like Mustang as a racing car, even though it is a bit on the heavy side", he says. "I don't count Silverstone as my favorite circuit as in hot lapping situations and driving alone. Racing situations are always intense at Silverstone when there is a lot of hard braking in tight turns and long straights drafting. Tires are critical because it's very easy to wear them out before the opponents."
Season Standings
After an impressive season, Dave Gelink (Benelux) is finally able to call himself a champion.  Gelink's campaign was very successful indeed as he put up some very impressive stats for the season.  In 16 starts, Gelink scored the victory in 10 and finished in the top five in all but one start.  Finishing second in the overall season standings was Tzanetos who, likewise, is no stranger to success.  In fact, Tzanetos' stats were exactly the same throughout the season as Gelink's, but Tzanetos' luck in the high Strength of Field events was not as great as Gelink's.  Third place for 2011 Season Two belongs to Balazs Mihaly (Central-Eastern Europe) who also had very impressive stats.  Mihaly's season included 17 starts, eight wins, to go along with 16 top five finishes.  Denard finished fourth in a season that included 15 starts and six wins as well as 14 top five finishes.  Fifth place for the season belongs to Australia/NZ club member Kris Tarrant who racked-up 34 wins and 42 top five finishes in 43 starts.
"You never know how things turn out so I tried to make the best of it . . . can't wait to get my hands on the Thrustmaster T500RS!" – Dave Gelink
With a very successful season and a championship under his belt, Gelink was kind enough to sit down for an interview about his season:
"The season started very hectic with a lot of fast guys," he explains. "They all wanted to give it a try. I remember the first race at Laguna Seca, fellow iRacers Vincent Staal, Douglas Lundberg, Wyatt Gooden, Jaroslav Honzik, Jon Tanko and Daniel Sinka all signed up. At this point I never thought I would be able to win this championship. To make it worse, they (introduced) some tire changes midweek which made the car feel very different. The setup I made was useless after this change. But you never know how things turn out so I tried to make the best of it.
"The greatest battle I had was probably the one of Week 2 at Silverstone International. I started P3. Jon Tanko (P2) had some issues trying to grid in time so he had to start from the pit lane. For me, this meant I had a clear shot at Daniel Sinka who started from pole position. I was on his tail for 14 laps, waiting for him to make a mistake. This finally happened in T1 of lap 15. He went a little wide and I managed to pass him on the inside.
"My favorite track has to be my home track: Zandvoort," Gelink continues.  "It's perfect for the Mustang. It has a nice mix of corners with a good flow to it. It's sad that it's dropped from the schedule of next season.
"I'm very happy with the results and can't wait to get my hands on the Thrustmaster T500RS! Special thanks to my team: Low Land Lions (http://www.lowlandlions.com)."
Weekly Qualifying
England's Laszlo Kotrocz was Mr. Hotlap for Week Twelve as he took the overall pole with a time of 2:06.216.  Tzanetos finished the week in the second overall with a time of 2:06.392.  The final place on the qualifying podium went to Mihaly, with Eric Smith (Ohio) and Scott Michaels (England) rounding-out the top five for Week Twelve qualifying.
Weekly Time Trial
To go with his podium finish in weekly qualifying, Tzanetos was the top man for Week Twelve Time Trials, turning in a four-lap average of 2:06.918.  The roles were reversed for Tzanetos and Kotrocz this time as Kotrocz was in position number two for the weekly time trial with his four-lap average time of 2:06.962 coming in just a tad slower than Tzanetos'.  Tarrant finished off the week third overall followed in fourth by Denard, and rounding out the top five is Italian sim racer, Mike Lomartire.
Season Time Trial
The Season Two Time Trial competition boiled-down to an all Australia/New Zealand affair, with Simon Black edging Tarrant by three points (779 – 776), although France's Denard kept them honest en route to a third place finish with 774 markers.  Junichi Okamoto (International) was a comfortable fourth while Gerard Florissen (Benelux) pipped Rodolphe Gerriet (France) for the final spot in the top five by a single point, 707 – 706.
Please check back next week as the Thrustmaster Mustang Challenge starts Season Three of 2011 at the Summit Point Raceway.  As always, be sure to visit www.iracing.com to become part of the largest motorsports simulation community and www.thrustmaster.com for information on top-of-the-line equipment for both PC and console gaming.
---
You may also like...
---