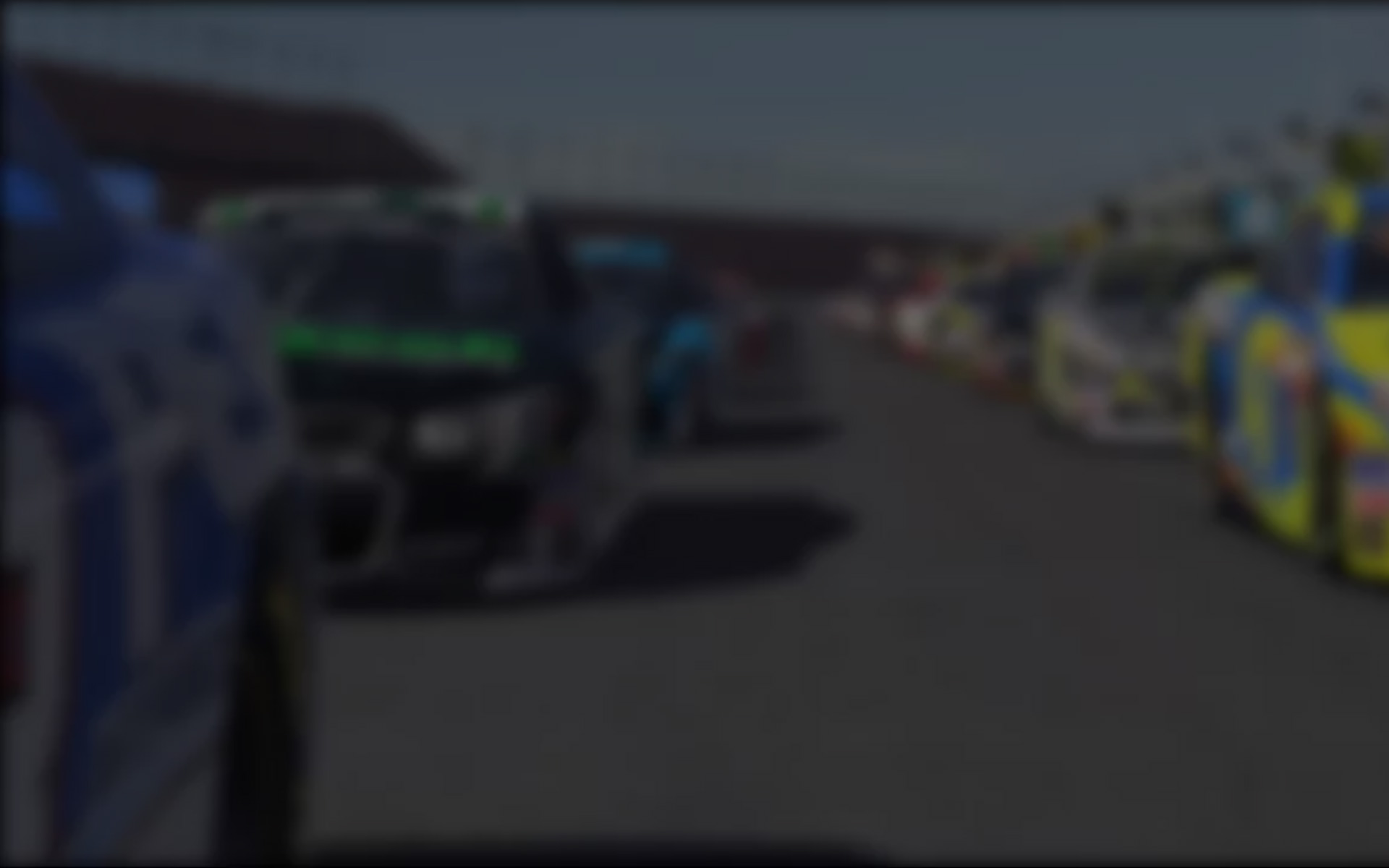 Week 2 saw the SRF Series head to the Mid-Ohio Sport Car Course, and 105 new participants joined in on the sim racing action. Charlie Summers had a dominating week with five victories, and scored a top five finish in all his races. He also earned top points for the week, but Kevin Vaughn finished strong as well to maintain his points lead for the season.
Statistics for the week, from http://members.iracing.com/jforum/posts/list/3333926.page
Qualifying
133 drivers qualified this week with a 11.171 second spread.
Congratulations to Mike Galloway, the fastest qualifier this week with a time of 1:36.515.
10 drivers were under the 100.5% time of 1:36.998 with Matthias Weiger at the rear with a 1:36.943.
31 drivers were under the 101% time of 1:37.480 with Kerron Hughes at the rear with a 1:37.430.
76 drivers were under the 102% time of 1:38.446 with Jussi Virtanen at the rear with a 1:38.437.
Race
342 drivers raced this week with 215 (or 62% of the field) not bothering to qualify.
52 out of 80 races went official with an average official race SOF of 1997.00.
The best time to race was at Sunday @ 18:45 GMT with 18 entrants and an SOF of 3300.
The worst time to race was at Sunday @ 12:45 GMT with 9 entrants and an SOF of 1485.
The top single race score of the week went to Charlie Summers with 195 points.
Paolo Di Marcantonio was the busiest racer with 13 starts.
Luca Varani had the easiest time with 15 out of 15 laps led.
Daniil Manaenkov had the fastest race lap this week clocking in at 1:36.302.
Shannon Galloway had the fastest average race laptime of 1:37.065 over 15 laps.
Colin Bayley edged out Pierre-Antoine Coipeault by 0.187 seconds in the closest race finish of the week.
Matt Orr was the hardest charger this week starting from 12th and ending in 2nd in this race.
In total we spent 2949 man-hours (122.9 man-days) racing 10428 laps over 80 races.
Markus Baiersdoerfer was the cleanest driver with at least four starts with an i/r of 0.25 (1 incidents in four races).
M Brett Thornton was the cleanest driver with at least eight starts with an i/r of 2.89 (26 incidents in nine races).
Incident Stats
1706 off tracks
529 lost control
27 contacts
207 car contacts
43 black flags
Series top scorers
Div 1: 183 – Edward Forer2
Div 2: 138 – Jason Mizzi2
Div 3: 140 – Stoyan P Penchev
Div 4: 89 – Justin T Rhodes
Div 5: 109 – Ben Dowel
Div 6: 77 – Michael Baynum
Div 7: 65 – Michael Charles
Div 8: 54 – Mike Mullan
Div 9: 26 – Trey Bennett3
Div 10: 42 – Chad Hisaw
Division Leaders as of Week 2
Div 1: 376 – Kevin Vaughn
Div 2: 290 – Justin Johnson
Div 3: 261 – Stoyan P Penchev
Div 4: 169 – Sebastien Raymond
Div 5: 209 – Ben Dowel
Div 6: 145 – Scott Bradshaw
Div 7: 119 – Michael Charles
Div 8: 102 – Mike Mullan
Div 9: 53 – Rhett Parsons
Div 10: 42 – Chad Hisaw
Achievements
Winners: 17 drivers brought home their first win of the season this week! Congrats to:
Jon Peterson2, Daniil Manaenkov, Justin T Rhodes, Jason Mizzi2, Donal Fitterer, Drew Lanzaro, Luca Varani, John Unsbee, Blake Coppo, Wayne Morgan, Mike Galloway, Andrew Trimbach, Jason Perry2, Russell J Bright, Carl Vetters, Leif Henriksen, Stoyan Stoyanov
100.5% Club
Four drivers joined the 100.5% club for the first time this season! Congrats to:
Luca Varani, Kevin Vaughn, Quentin Kint, Braden Cohen
101% Club
13 drivers joined the 101.0% club for the first time this season! Congrats to:
Tim Dembowski, Mathew Epstein, John Unsbee, Drew Lanzaro, Colin Bayley, Zach Thomas, Matt Orr, Michael Timoshenko, Rosen Bonev, Jason Perry2, Kerron Hughes, Leif Henriksen, Pierre-Antoine Coipeault
102% Club
17 drivers joined the 102.0% club for the first time this season! Congrats to:
Tom Gradwell, Daniil Manaenkov, Ryan Sorrell, Jussi Virtanen, Mario Tessier, Sebastien Raymond, Steve Ray, Noah Wolf, Wes Propst, Carl Vetters, Gerard McAreavey, Manning Grinnan, Rafael Cabrera, Kevin O'Keefe, Frank van Brandwijk, Cesar Ibañez Tebar, Wayne Morgan
105 New Drivers
The SRF crew wants to welcome the 105 new sim racers who joined us this week:
Travis Trussell, Kevin O'Keefe, Thomas Merrill, Chris Wiggins, Aaron Voegele, James A. Barrington, Adam Bradshaw2, Mark Hephner, Michele Curina, Dwight Sontag, Gero Helmreich, Matt Smith-Doiron, Richard Hinds, Daniel Symonds, Fabien Vallet, Kurt Bagnell, Nick Foster, Michael Luther, Rodrigo Roos, Jason Perry2, Jussi Virtanen, Nolan Moffatt, Tony Olsson, Ryan Boyes, Christopher Poole, JC Velazquez, Jesse Davis2, Michael Villa, Blake Coppo, Lincoln Moore, Paul Kelleway, Bruno Romain, Emmanuel Hugon, John Unsbee, Jorge Sebastian Sesa, Lucas Rodriguez3, Jason Mizzi2, Jan Schuurman, Carlos Pastrana, Luis M Sousa, Daniil Manaenkov, Andrew Wickham2, Justin M Allen, Oscar Hjelm, Mika Nuutinen3, Serdar Ersal, Daniel Eisenbach, Steven Southwell, Keith Walsh, Chad Hisaw, Francisco Zuñiga De-Spirito, Salva Lopez, Matthew Shanosky2, Scott McCann, Andrew McEvoy, Carl Vetters, Phil Denes, Maarten van Loozenoord, George Bates, Charlie Ryan, Steven Scott2, Luiz Gustavo Peret Antunes2, Rafael Cabrera, László Szabó, Carlos Silva, Michael Costello, Tyler Stacy, Stede Kingsbury, Josh Camm, Jacques Swanepoel, Robert B Eriksson, Fer Morcillo, Brent Mills, Simon Ermisch, Joe Wells, Mathew Epstein, Steve West, Steve Hooper, Russell J Bright, Callum Dwyer, Harald Piontek, Gareth Jones4, Jeremy Brown3, Alex Schulte, Andreas Arvanitantonis, Daniel Ardila Sanchez3, Michael Lensen, Bastiaan Urbanus, John Wilson9, Jared McIrvin, Eric Williams6, Colin Ford, Lars Buresø-Jespersen, Keith Kaiser, Michelle Smeers, Marco Martelli2, Alex Wright2, Jérôme Doyen, James Claeys, Sascha Hoffmann2, Daniel Kühn, Jordan Imrie, Trey Bennett3, Daniel Ivana, Eric Thornton
---
You may also like...
---