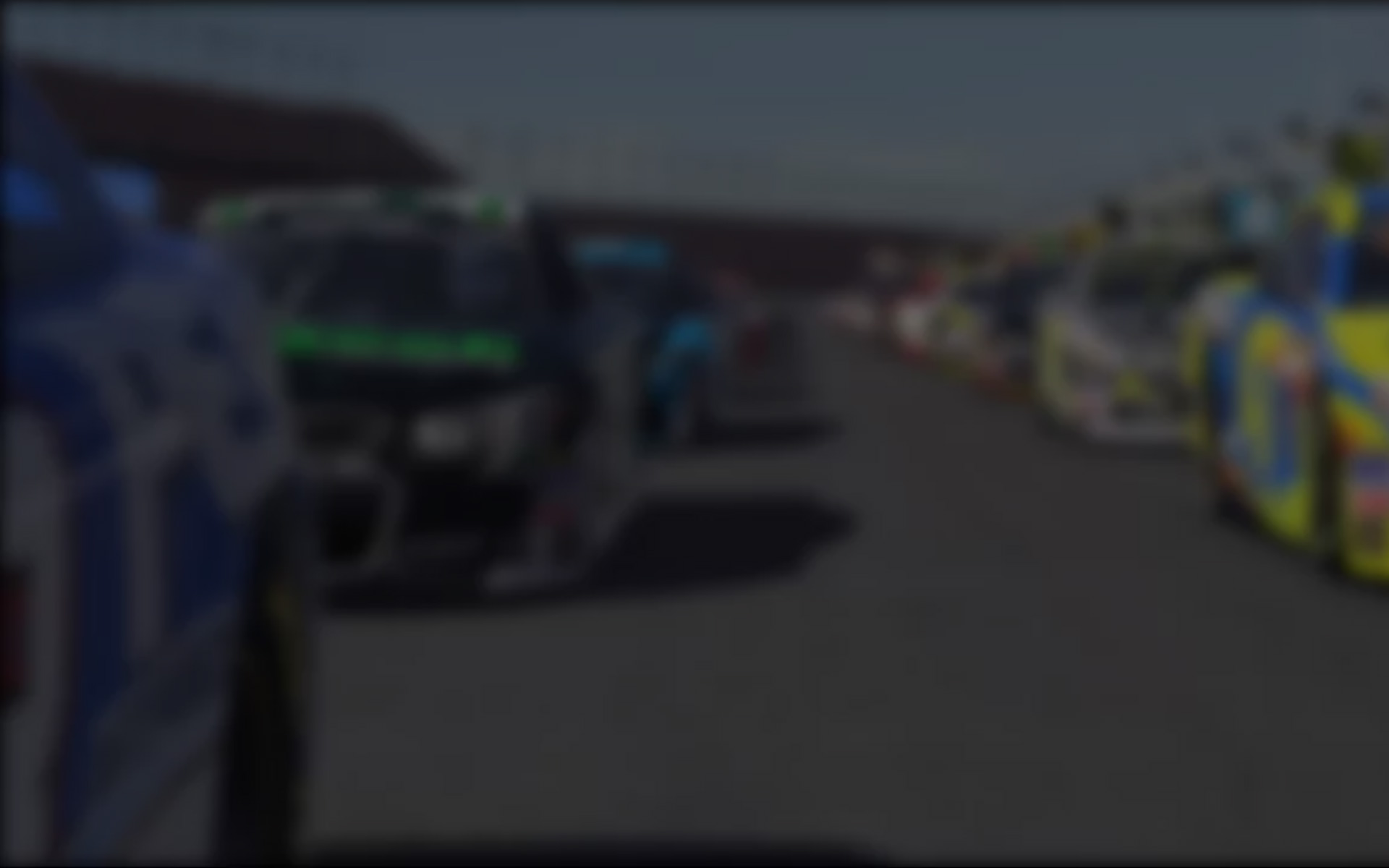 Just miles away from the hallowed grounds of Daytona International Speedway lies an 0.48 mile (0.77 km) short track with four turns of 23 degrees of banking. This of course can be none other than New Smyrna Speedway located on New Smyrna Beach.  Founded in 1964, New Smyrna was originally a clay-based short track, but just a few years later it was paved over. More recently the track has been repaved and now many top tier NASCAR teams use it for testing.  With various series held here weekly, it would only be natural that iRacing.com's Chevy Late Model could take it on too. So, this was the stomping ground for the NASCAR iRacing.com Late Model Series for Week Seven of the 12 week tour.
In this week's 3470 Strength of Field race, Landon Sciacca took home victory after trading laps with regular front runner Kollin Keister. Keister was just barely edged-out by Sciacca who took the checkered flag by a mere 1.342 seconds. Sciacca also managed to take home the fastest lap time of 18.098s. Kevin Burris, who finished third, 4.214 seconds back, also tied Sciacca for the fastest lap of the race. Then came Logan Sheets in the fourth position closely followed by Shawn Pierce.  Notably there were others, including series regulars Logan Sheets and Ty Majeski, who also ran just outside of the 18s lap times. Both Keister and Sciacca shared the most laps led award with each leading 30 of 60 laps. However it was Majeski who started on the pole, he finished four laps down in the thirteenth position.
Keister topped the charts again this week capturing 196 championship points in his three starts. Keister managed a single pole and victory while finishing in the top five every race. He also managed to lead 50% of the 180 laps he raced. Majeski followed behind with 185 points while capturing three wins in four starts. Majeski started on pole each time and managed to lead 173 of his 236 laps with his only loss being the Strength of Field race. Rounding-off the podium was Strength of Field race winner Sciacca.  He made 13 starts, captured seven wins, ten top fives, and led 428 of his 660 completed laps. Sciacca took home 164 points towards the championship.
In the overall standings, just as Week Eight has started, Keister has fallen behind to Sheets while Ron Hagolin sits in third. With 1249 points, Sheets leads Keister's 1168 points. However, it is important to note that Keister has yet to take part of a race in Week Eight. Hagolin is eight points behind Keister with 1160 points. As the weeks wind down and we enter the eighth week, will we see a shift in command? Or will Keister compete in a few races as the week comes nearer to its completion. Check back next week as the NASCAR iRacing.com Late Model Tour allows sim-racers to flex their muscles at Dover International Speedway.
---
You may also like...
---