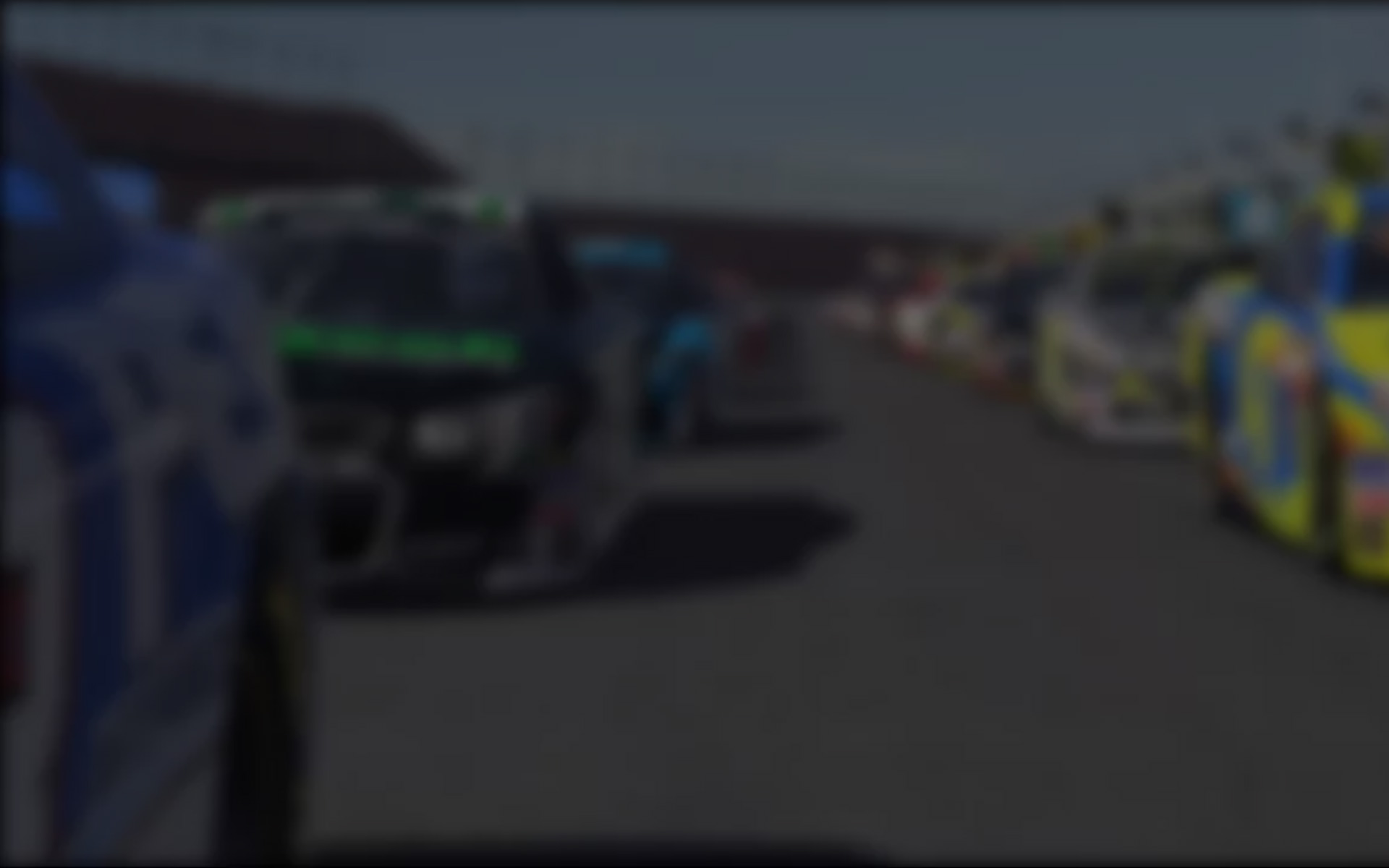 The NASCAR iRacing Class C Fixed Series headed to Charlotte Motor Speedway for a home town throw-down in NASCAR's backyard. While the race track hosts the longest event of the NASCAR Sprint Cup Series season, the Coca-Cola 600, the Class C Fixed Series would pack all that excitement into 35 laps of sim-racing.
Nicholas Goertzen (Canada) started on pole and pulled out to a two truck length lead before the first caution waved on Lap Three for an accident in Turn Two. The current NASCAR PEAK Antifreeze Series points leader Chad Laughton (Carolina) snatched the lead from Goertzen two laps after the restart and held on to it until the second and final caution of the race came out for a six truck wreck in Turn Two. Laughton retained the lead on the restart and led the remaining rest of the way to claim the victory over Dylan Duval (Canada) and fellow NASCAR PEAK Antifreeze Series competitor Adam Gilliland (Texas). Goertzen came out on top of a fierce battle for the fourth position, holding off Steven Eszenyi (New England) and Trey Eidson (Carolina). The 5048 Strength of Field race was slowed only twice for seven laps and only saw one lead change.
With Duval's only start coming in this race, he accumulated the most points (300) and won the Charlotte week. Laughton made eight starts on the week, winning half of them. He would also have a perfect record, scoring eight top five finishes and 294 points. Gilliland wound-up third in points on the week, with Nathan McGuire (Carolina) coming in fourth ahead of Goertzen. Mike Niel, Jr. (California) scoref the most wins during the week with 12 checkers in 19 total starts, one more than former NASCAR PEAK Antifreeze Series competitor, Jason Karlavige (Pennsylvania).
Qualifying saw NASCAR PEAK Antifreeze Series teammates Laughton and Kenny Humpe (Ohio) sweep the top two spots on the board with a 29.303s and a 29.308s, respectively. Karlavige checked-in third fastest overall with a 29.339s. Lewis Bussa, III. (Ohio) ended up fourth overall and also would be the highest Division 2 driver, running a 29.348s while Nick Shelton (Mid-South) ran a 29.350s to round out the top five.
Next week, the NASCAR iRacing Class C Fixed Series heads west to Las Vegas Motor Speedway for the fourth race of the 12 race season. Come back in one week to see who hits the jackpot in "Sin City."
---
You may also like...
---