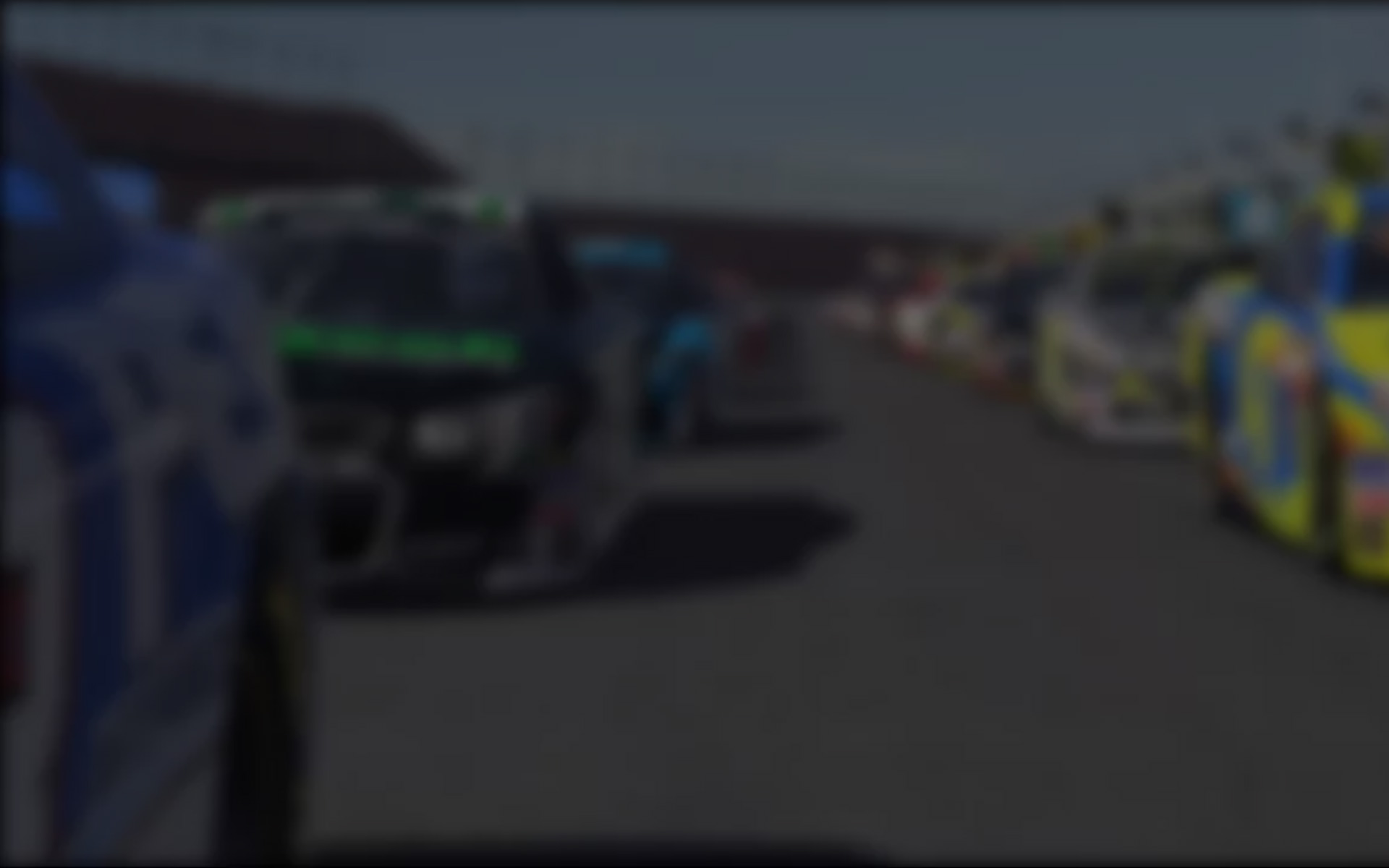 The iRacing Mazda Cup intensified at Lime Rock Park, with the Aussie sim racing party being gatecrashed by a quick Scandinavian and a token Brit.
Mr. Consistency Jason Spencer predictably nabbed pole with a 59.756 from the very racily-named Mikko Nassi (Scandinavia), also in the 59s. Next was Kane Baxter-Smith from Adelaidean Mark Ludwigs-Christoff, making it a heavily hyphenated second row. The rest of the capacity grid was filled with Aussies, apart from Englishman Wayne Owen.
The Mazda MX5 train took off through the Berkshire Hills, Spencer in front, from Baxter-Smith who had trumped Nassi off the line. Ludwigs-Christoff closely followed, then Aboucham fifth from Atherton (your author) in sixth, having gotten the jump on Aust and Craig. It was all orderly, but close.
A little further back, however, Justin Craig and Jordan Cullis had a coming-together exiting Turn Three, setting off a whole world of pain. Darin Richings and Robert Aust threaded their way through unscathed. John Mifsud was not so fortunate, getting collected by a rejoining Craig and meeting the guardrail, hobbling off into retirement. The tail end had been well and truly spreadeagled.
Atherton jumped Aboucham under brakes into Turn One and set off after fourth placed Ludwigs-Christoff. Spencer had pulled a small gap in the lead from a duelling Baxter-Smith and Nassi. Ludwigs-Christoff got a bad exit to Turn Three and your author squeezed past into fourth, while a hapless and understeery Aboucham went bouncing off the tyres at the exit of Turn Six. It was all happening.
By Lap Five it was Baxter-Smith, Nassi and Atherton line astern, the duel so intense it had allowed Spencer to sail away to a comfortable lead.
The second-third-fourth train ate up the Lime Rock layout in willing and spirited combat until Lap Seven. Nassi had a go at Baxter-Smith into Turn One and sadly, it ended awkwardly for all three. Baxter-Smith spun from the contact and Atherton, with nowhere to go, collected him head on. Your author spent the remainder of the race worried about bent or cracked steering arms possibly giving way at any time-such is the brilliance of iRacing's damage model. Nassi continued on in second place, a little lucky to survive the ordeal.
It all settled down somewhat until Lap 17 when Nassi speared off in Turn One in what Baxter-Smith could have forgivably called online racing "karma." Atherton was through into second place, but Nassi was not finished. A slight understeer from your author on the last corner of the last lap saw Nassi regain second on the line, by 1/100th of a second.
None of this mattered to Spencer, of course, who had crossed the line a whopping 27 seconds up the road, and with a race fastest lap of 59.725 in his pocket.
Finishing order:
1. Jason Spencer
2. Mikko Nassi
3. Patrick Atherton
4. Mark Ludwigs-Christoff
5. Darin Richings
6. Robert Aust
7. Wayne Owen
8. Kane Baxter-Smith
9. John Mifsud
10. Jordan Cullis
11. Nazih Aboucham
12. Justin Craig
---
You may also like...
---