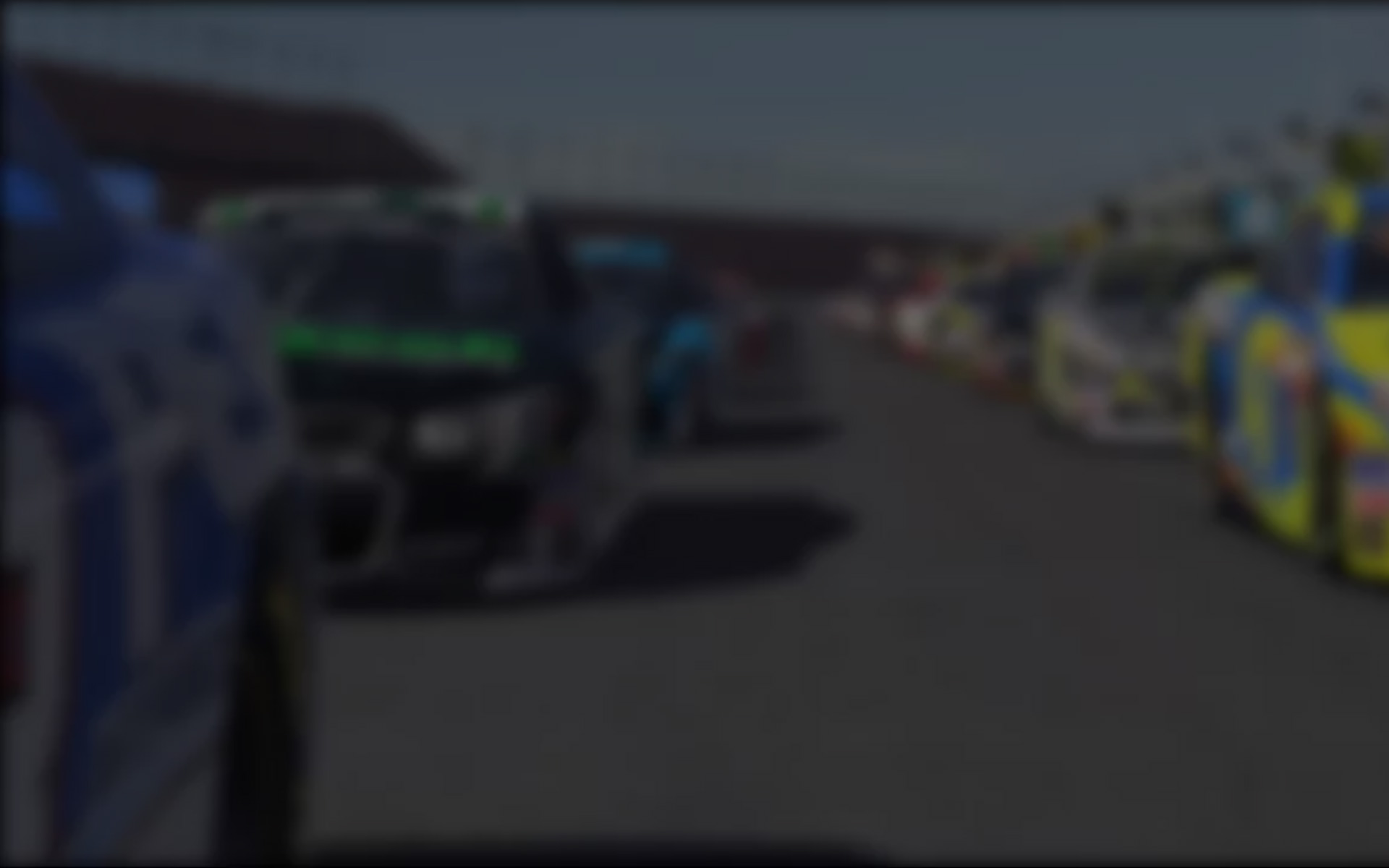 Thanks to a virtual meteorological quirk, sim racers competing at Lime Rock Park last week in the inRacingNews Challenge were greeted by blue skies and balmy temperatures in stark contrast to the all too real white-out conditions experienced by the rest of the Northeast.  Although this was the series second visit to Lime Rock, it would be the first time the sim racers put their SpecRacer Fords and Pontiac Solstices through their paces on the tricky chicane layout.
Gaston Tarberner got his SRF around Lime Rock better than any of his competitors, taking series high 184 points from a week highlighted by a 5.4s win over Chris Hughson on Monday with Jose Luis coming home third.  Jerry Burkacki was a distant second best in SRF last week, collecting 142 points from one win in two starts while the ever-busy Hughson took home 139 points in a week that saw him win 21 of 23 starts and lead 419 of 460 laps.  Gabriel Tobar Garcia matched Hughson's output in points if not laps, thanks to Thursday's narrow (as in .8s) win over Nicolas Alho, while Diego Sampedro (second to Hughson on Thursday) had the fifth best score of the week at 122 points ahead of Sergei Kuznetsov (120) and Daniel Lopez (118).  Taberner was the week's fast qualifier at 1:00.381, just ahead of Zaahir A Essa (1:00.432).
The week closed with Lopez still out front in both the Division One and overall SRF class standings with 1325 markers to his credit, 99 more than Hughson with Taberner third in the division and overall at 1071.  Nenad Matijevic heads Division Two from Alho while Emil Spindel, James Nield and Tom Sullivan2 lead Divisions Three, Four and Five respectively.  Steven van Helsdingen continues to lead Division Six handily; likewise Brian Heiland (546) leads Javier Francisco Propato (412) by 134 points in Division Seven while Richard Plange (786) has a whopping 316 point edge on Lubomir Moric in Division Eight.  Things are considerably closer in Division Nine, however, where just seven points separate Golin Gorton (370) and Sergio Rodrigo Simarro (363).  Jim Karamanis leads Division Ten and Mark Ussher continues to lead the rookie standings over Richard Bakker.
The Pontiac Solstice action at Lime Rock saw Duncan Coppedge collect 157 points for his win over Michael Vaughn on Tuesday, one that saw him take the checkered flag just 1.7s clear of his rival.  Hughson had a successful albeit relatively quiet week of Solstice competition, earning 132 points on three wins in four starts, while Mark Dahlgren and Luis each took home 126 points from Lime Rock.  Dahlgren scored a dominant win on Tuesday, some 22 seconds ahead of  Tom Sullivan2 by 22 seconds, after Luis finished a lap ahead of Mitchell Cornett on Monday.  Nenad Metijevic took home 123 points from seven wins in a dozen starts while a big shout-out goes to rookie Michael Grisinger for garnerning the sixth best Solstice point total of the week (120) thanks to Wednesday's win over Shawn Maier.  Qualifying saw Coppedge atop the time sheets at 1:00.670 with Luis next best at 1:00.925.
Week Eight thus ended with Division One's Hughson atop the overall class standings at 1162 points with Verkamaki (956), Coppedge (947) and Vaughn in the three-way tussle for runner-up in the division.  Overall, however, Division Two leader Chris Wiggins is keeping things close as his 1071 is within 100 points of the class lead.   Gerald DiPiero (677), Moreno Bertani (749) and Thomas Christian (673) head Divisions Three, Four and Five, respectively, while Marshall Enloe (708), Maier (583), Ray Fournier (468) and John DeMento (311) are atop Divisions Six through Ten.  The rookie competition, meanwhile, sees Anthony Ivetac (428) out front, but just barely, as Petrison Rocha has 426 points to his credit as the inRacingNews Challenge heads to what would normally be the balmier climes of West Virginia and Summit Point Raceway for Week Nine.
---
You may also like...
---