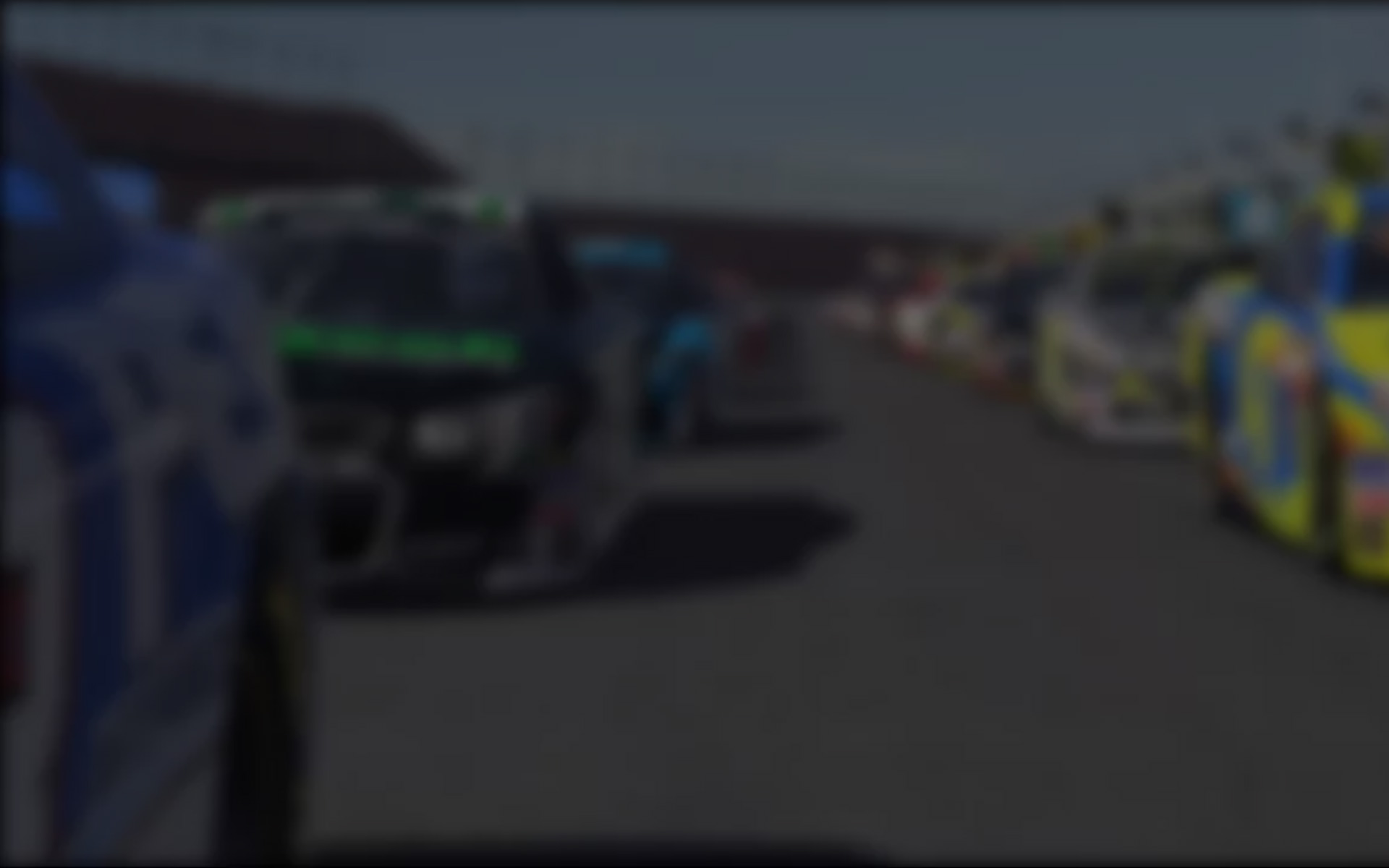 The 2011 NASCAR iRacing.com Pro Series (NiPS) started with a bang Tuesday night and saw Marcus Lindsey come away with his first NiPS victory. With 25 spots in the 2012 NASCAR iRacing.com Series World Championship up for grabs and 61 very talented drivers vying for those spots, everyone was predicting some intense online racing action. Texas Motor Speedway played host to the opening race, making it a race of track position as passing would prove to be extremely difficult.
That is exactly what happened. Fast qualifier Kenneth O'Keefe led the field to the green flag and it only took half a lap for the fireworks to start flying when Mitchell Hunt spun off of Turn Two and slammed the inside wall. The hits kept on coming early in the race as there were four cautions within the first 21 laps, two of which resulted from huge pileups on the front straightaway claiming several cars.  Many of the favorites in the series such as Jim Caudill Jr, who had picked up ten spots since the start of the race, and Kevin King, who won a NiSWC race this past season, were left with nothing to do but pick-up the pieces and try again next week.
After the quick flurry of yellows the race took on a green flag look. Many cars actually had to start making green flag pit stops when a yellow flag flew, trapping many of the early favorites such as Nick Ottinger and Lindsey on the tail end of the lead lap and putting Richie Davidowitz and Daniel Pope II in the driver's seat(s) just shy of the halfway point.
On the ensuing restart, Davidowitz jumped out to a sizable lead over the field and when the race went green again, it looked like it was all over for the rest of the field. Green flag pit stops started again around Lap 130 as drivers made their final stop for tires, fuel, and adjustments.  Just as with the first round of stops, a caution flag flew in the middle of pit stop sequence when Jordan Hightower got into PJ Stergios. The timing of the yellow worked out perfectly for Lindsey, as he stayed on the lead lap and inherited the lead, while Davidowitz was trapped on the tail-end of the lead lap and would have to work through traffic if he was to have any shot at a good finish.
With the last caution falling with 30 laps to go, everyone could comfortably make it on fuel so it was time to go racing. With so many cars taken out or damaged by the accidents, the race came down to who could survive and pick-off the damaged cars still on the lead lap. Lindsey had no trouble holding the lead and won by nearly two seconds over Chris Henion and Del Mears, both of whom had up and down races but played their strategy right and were rewarded with strong top five finishes. Joshua Laughton stormed from outside of the top ten on the final restart to finish fourth and Roland Ehnström held onto his damaged car for an impressive fifth place run.
Lindsey was excited, to say the least, about his triumph.
"Well, racing is a lot of luck, and today it played in my favor," he said.  "Kevin King got me an opportunity to get some help from the Main Performance PC drivers, and this week it helped out a ton.
"Well, racing is a lot of luck, and today it played in my favor." — Marcus Lindsey
"I knew aero and track position was going to be huge. Should have been top five after the caution post green flag pit stops, ending up going to about 14th. Had a good enough car to move up to about third. Richie Davidowitz and Daniel Pope II should have ran P1 and P2, but they got bit like I did on the second caution during pit cycles."
Surprisingly, Lindsey is still looking for a sponsor for the 2011 NiPS.
"Currently don't have any sponsors, but I know Michael Main does a lot for these guys so you all should check out Main Performance PC," he said.  "I'm open to any opportunities that come in the future that want to be on the car, but I do like my sexy black car."
One would think his black car will have some logos on it come next week.
Speaking of which, the series shifts to Phoenix International Raceway in seven days time for Week Two of the twelve week season. With such a short season, getting off to a solid start in the point standings is going to be extremely important, leaving drivers like Lindsey sitting pretty, while others cannot afford yet another bad finish so early in the going. Can Lindsey go back-to-back to open the year? Or will another fresh face visit victory lane? Check in with inRacingNews next Wednesday to find out!
---
You may also like...
---