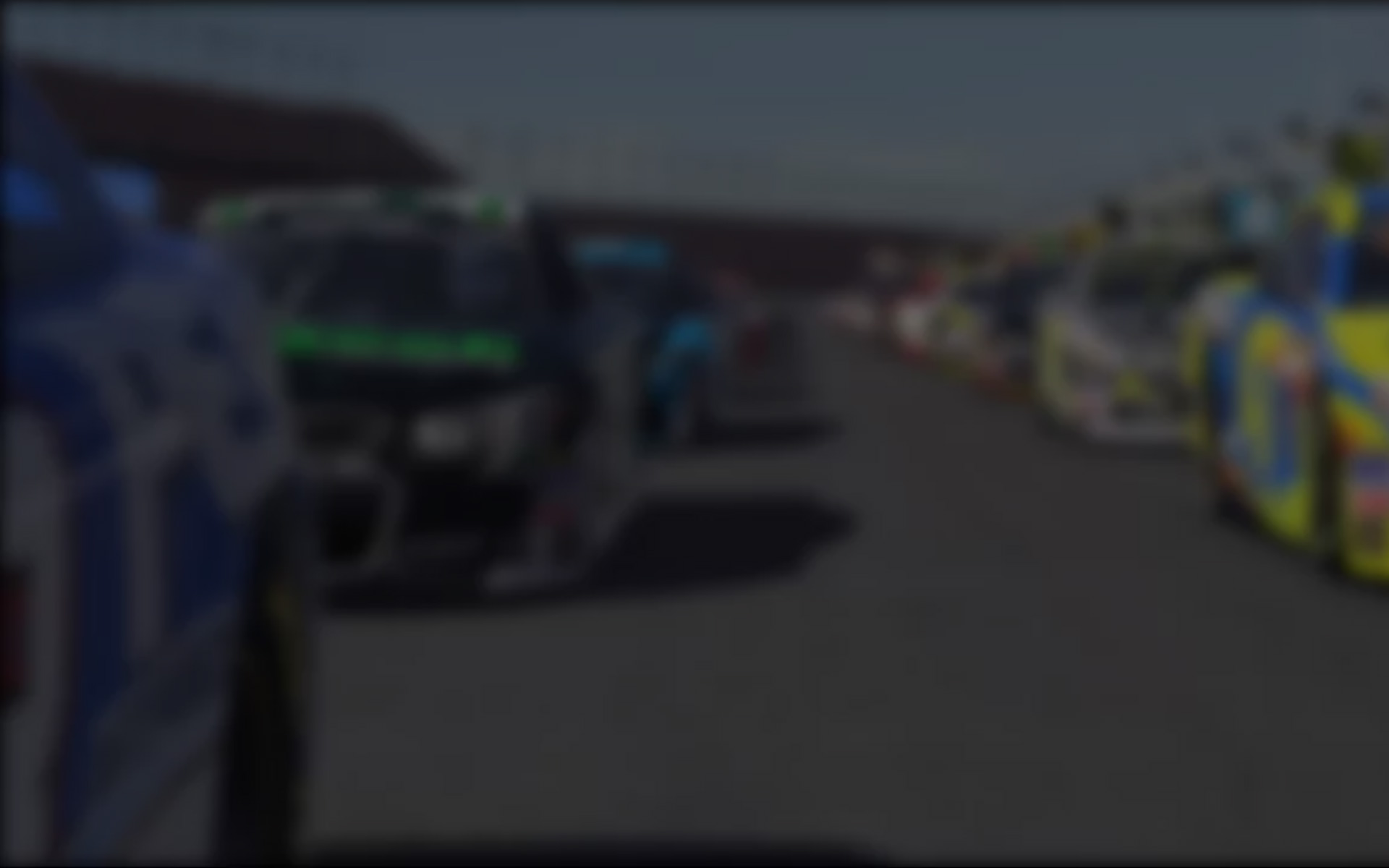 September 24th, 2019 by Jason Galvin
Broadcast: https://www.youtube.com/watch?v=byOuCch8988

The Big Joe Show is back.
After two seasons away from victory lane, Big Joe Hassert returned with a vengeance, taking the lead on the final lap and holding off Tony Showen and Brian Yaczik to win the Sim Racers 4 Mental Health 200 at Michigan International Speedway.
"It feels good to get a win there. It's been a long, long time," Hassert said. "I felt locked in tonight."
Hassert cleared Showen in turn three, and held the bottom off the final corner to fend off Showen and Yaczik, amongst others, to capture his first win in the Lionheart IndyCar Series presented by First Medical Equipment since the season opener at Homestead-Miami Speedway in 2016.
"I kinda purposely held back on the restart, knowing the green comes out late here," Hassert said. "I guess it worked. I told Brian (Yaczik) that 'hey, remember you won this last year.' I was able to get ahead of Tony there and then held him off."
After leading at the white flag, Showen came home second, although a time gap could not be gathered as an administrative error removed the Adrenaline Motorsports driver from the server in the final 300 feet of the race.
Showen declined comment after the race.
Yaczik, a teammate to Hassert at Loud Pedal Motorsports, celebrated his third place finish.
"The biggest thing was patience," Yaczik said. "You had to take care of it and drive smart and this thing would treat you alright."
The race was slowed by four cautions for eleven laps, the last of which had major championship implications.
With six laps remaining, Dan Geren – who dominated the race from the pole, leading 36 laps – came across Bob Mikes' front wing on the front straight while battling for fourth.
In the ensuing melee, Mikes, Justin Weaver, Isaiah Dupree, Brian Beard and Michael Goodman were all forced to retire, while Geren – second in points – and Adam Blocker, the points leader, were both damaged but able to continue.
Geren would fall to 16th, missing out on a prime opportunity to gain bonus points with a clean race and a win, while Blocker finished 18th.
Netcode sent Dustin Wardlow into the wall on lap 14, collecting Synergy Motorsports teammate Ron Hacker in the process. Both drivers were in the top ten at the time of the crash.
Another Loud Pedal driver, Jason Galvin, seemed poised to challenge for the win, leading 8 laps early before spinning in the turbulent air behind Showen and sliding through the infield grass exiting turn four. Galvin lost two laps and rallied back to a 21st place finish.
Joe Branch and Jorge Anzaldo rounded out the top five, strong runs for both drivers. 20 cars finished on the lead lap.
Blocker's points lead now sits at 219 over Geren, after 16 of the scheduled 25 races in 2019.
The Lionheart IndyCar Series presented by First Medical Equipment returns to Richmond Raceway for a short track shootout on Wednesday, September 25. The Midwest Simulations 200 can be seen live at 10:35 p.m. EST on the iRacing eSports Network with Global SimRacing Channel on the call.
---
You may also like...
---