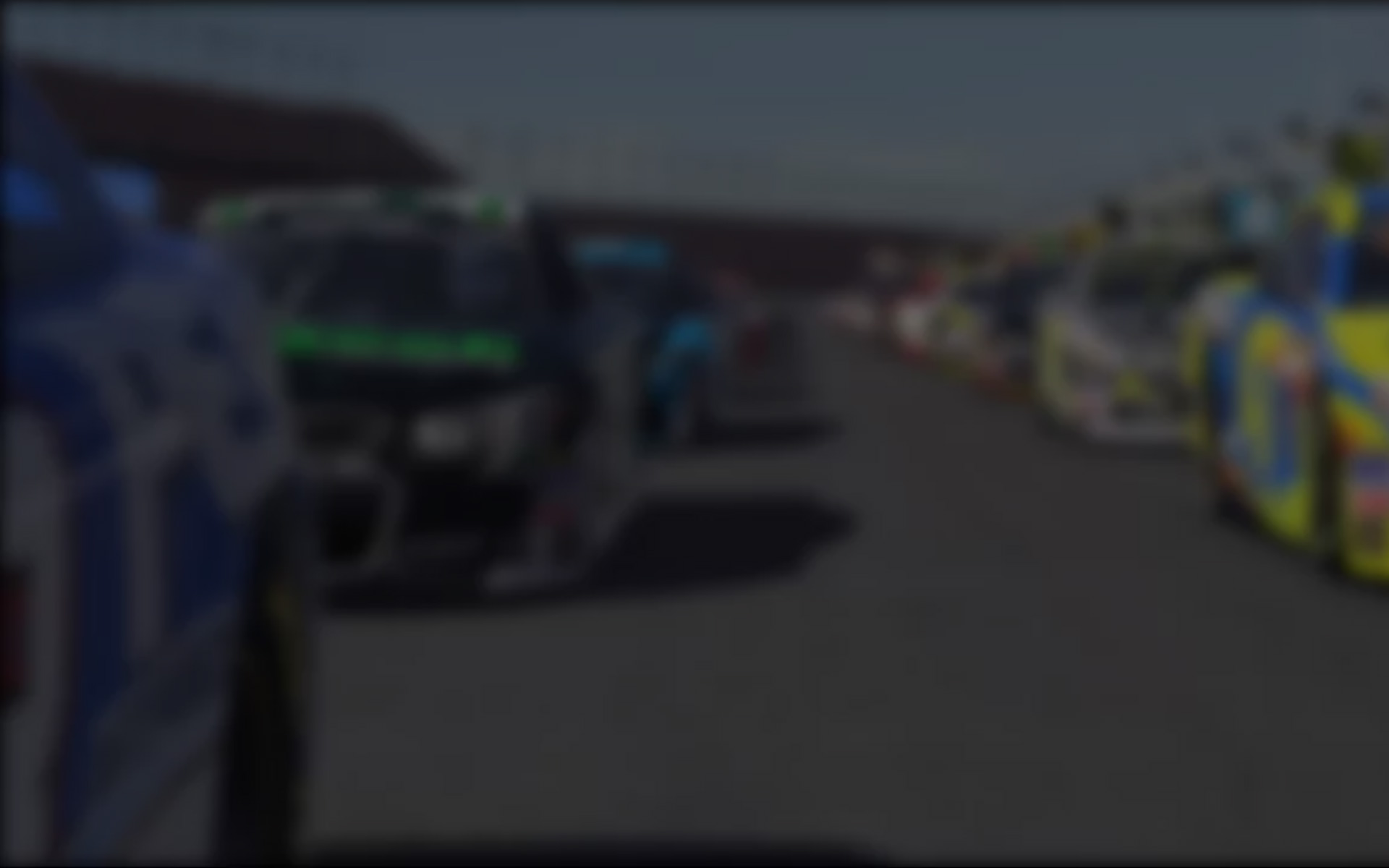 April 30th, 2020 by Jason Galvin
Sage Karam became the first driver to strike twice in the Lionheart IndyCar Series presented by First Medical Equipment, and in the process took over the points lead.
The NTT IndyCar Series driver led 23 laps, stretching his fuel while others had to pit late, to win the ButtKicker U.S. 500 at Michigan International Speedway.
"That was probably the coolest sim race I've ever done, and the best sim win of my life," Karam said. "I started saving fuel on that first stint and went four laps longer than anyone else. I think that's what won it for us. I ran out of fuel about 20 feet before the line."
Karam spent most of the race conserving fuel in a four-car pack, while Loud Pedal Motorsports teammates Brian Yaczik and Joe Hassert exchanged the lead.
But the duo, along with frontrunner Chris Stofer, all had to pit in the final laps, while Karam conserved just enough to edge Andrew Kinsella – who also made it to the end – for the win.
"I knew when I was in that pack of four, they were all stopping before I was, so I knew I was in the best shape in that group," Karam said. "So that was challenging, trying to manage the gap back to the other cars on my strategy and still save fuel."
Kinsella and his Adrenaline Motorsports teammate Adam Blocker both focused on fuel conservation after early race mishaps; Kinsella botched his first green-flag pit stop while Blocker, the two-time defending series champion, qualified near the back.
"I was just cruising for the first little while, and on my first stop I overslid the box," said Kinsella, who also captured his first Lionheart pole. "From there it was just managing the fuel strategy, and it worked out."
Both drivers were incredibly close on fuel, with Blocker even running out in the final few hundred feet.
"I intentionally started near the back because I thought it was going to be a pretty pack-filled race with a lot of yellows," Blocker said. "Obviously that didn't work out…I just had to go to super saving, and that made it super close for me at the end. I ran out of fuel off four on the last lap."
Yaczik led the second-most laps (53), but had to settle for seventh, one spot ahead of Hassert.
Tony Showen joined his Adrenaline teammates in successfully managing fuel over the final run, coming home fourth, while James Brant started fourth and finished fifth, one of the best runs of his Lionheart career.
Stofer, who led a race-high 106 laps, fell back to 16th, one lap down, after stopping on lap 206 and incurring a speeding penalty.
The race was not expected to be one of fuel strategy, but an early caution ended up being the lone yellow during the race.
On lap 9, Darin Gangi squeezed between Connor Harrington, who entered the race as the points leader, and Jason Galvin.
But the rookie Lionheart driver failed to check up for turn 1, plowing into Harrington, and leaving Galvin with nowhere to go.
The trio, along with Nathan Lewis, all retired after the crash. Ken Hacker also received damage and retired a short time later.
Other drivers ran into issues throughout the event, including championship hopeful Josh Chin, and had to retire early, leaving just 27 cars running at the end despite the single caution.
As a result of the issues for Harrington and Chin, Karam now leads Michael Goodman by 22 points. Kinsella sits third, 4 behind Goodman.
Harrington slipped to ninth, while Chin sits 10th, mostly due to the double-points implications of the three Triple Crown events.
Karam also leads the Lionheart Retro Series presented by DMLC Racing Channel points. Adam Blocker is the only driver to win both Lionheart Racing Series powered by HyperX championships in the same season, doing so in 2018.
The Lionheart IndyCar Series presented by First Medical Equipment returns to making right turns with its next stop. The Battle at Barber presented by HPP Simulation is scheduled for Wednesday, May 6 and can be seen live on the iRacing eSports Network with Global SimRacing Channel producing the broadcast, with a 10:35 p.m. EST start.
---
You may also like...
---