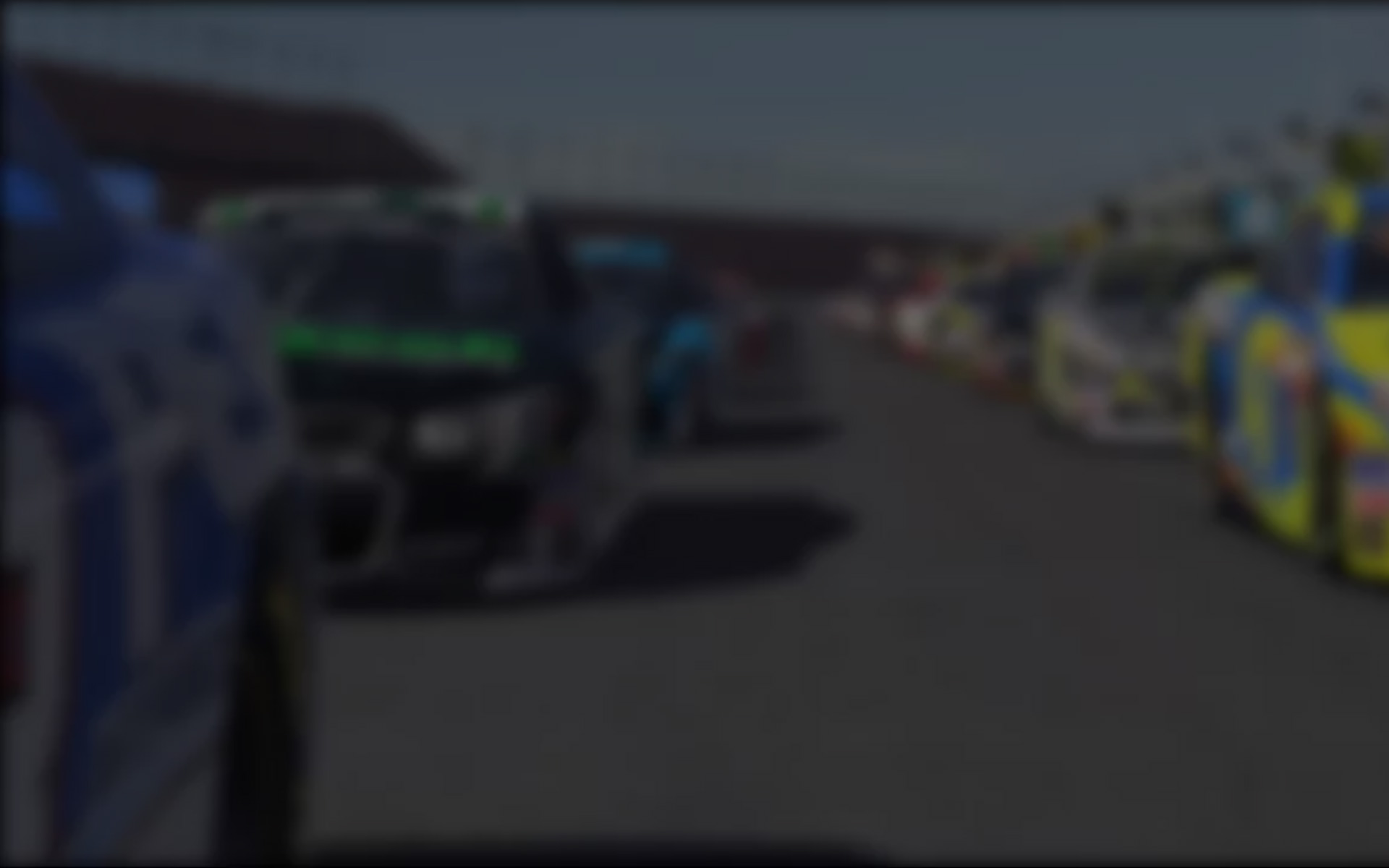 July 2nd, 2019 by Jason Galvin
Broadcast: https://www.youtube.com/watch?v=0QQ7tTbGFSA
All it took was one mistake, and Ryan Otis never looked back.
The points leader inherited the lead when rookie Dave Walsh crashed on lap eleven, and pulled away to a dominating 55 second victory in the Sam Maxwell Customs Grand Prix of Imola.
The win was the first of the year for Otis, the points leader in the Lionheart Retro Series presented by ButtKicker.
"It seemed like a really big win, but I was actually worried the entire time about Sage (Karam)," Otis said. "I did a lot of testing saving fuel and a few laps in I started saving fuel and Sage was catching me. Up until he pit late, I was worried he was doing an amazing job of saving fuel and was going to get me."
Otis qualified second behind Walsh, and appeared to have similar pace early on. But Walsh made an unforced error in the tricky Alta chicane at the legendary Autodromo Internazionale Enzo e Dino Ferrari.
After Walsh wrecked, Otis went into attack mode, trying to gap the field in anticipation that championship adversary Sage Karam would try to make the race on just one fuel stop.
But Karam needed a second stop – and incurred a speeding penalty that knocked him off the podium – allowing Otis to win by a margin rarely seen in the fiercely competitive Lionheart series.
"When I saw Sage catching me when I attempted to do some fuel saving, I just went for it," Otis said. "You had to be incredibly disciplined."
Joshua Gayman spent the entire race in an incredible battle with J.P. Windschitl. Gayman was able to overtake Windschitl with six laps remaining, and then got around the only driver to one-stop the race – Travis Jegerlehner – on the final lap to take home a career best second.
"We finally had one car that had just enough speed to stay ahead, and I got a really good exit out of the hairpin," Gayman said of his pass on Windschitl. "When we got the next corner, I just held it down and got to the throttle as quick I could."
Jegerlehner held off Windschitl on the final lap, running out of fuel as the car crossed the finish line.
"I can certainly say I didn't do it on talent," Jegerlehner joked. "I knew it would be tough to get a top ten on pace, but in practice I could save fuel and almost make race distance. I was determined to make a one stopper work and I ran out coming to the line."
Windschitl finished fourth, but earned the respect of his peers and fans after a thrilling battle with Gayman that was featured prominently on the race broadcast.
"I was playing defense so hard," Windschitl said. "That was the most fun I've ever had in a race, period."
The only major multi-car incident occurred on the opening lap when James Paulson went wide and ran into Marc Cohn in the final corner. Cohn's car went airborne and suffered too much damage to continue.
Paulson was penalized for an avoidable contact, and also suffered wing damage, slowing to finish one lap down in 17th.
Cohn, a championship contender, finished 27th in the 28 car field.
The race was run in honor of Cohn's sponsor, Sam Maxwell Customs, and its namesake. Sam Maxwell lost his father just days before the event. A tribute to Sam Maxwell, Sr., opened the broadcast.
Otis leads Karam by 77 points. George Sandman missed the event and drops to third, 114 out of the lead.
The Lionheart Retro Series presented by ButtKicker heads back to America and the Magic Mile, New Hampshire Motor Speedway, for some short track Retro action in its next event. The Tower Rentals 175 is scheduled for Thursday, July 11 at 10:35 p.m. EST. The race can be seen live on the iRacing eSports Network with Global SimRacing Channel producing the show. Dustin Wardlow is the defending race winner.
---
You may also like...
---