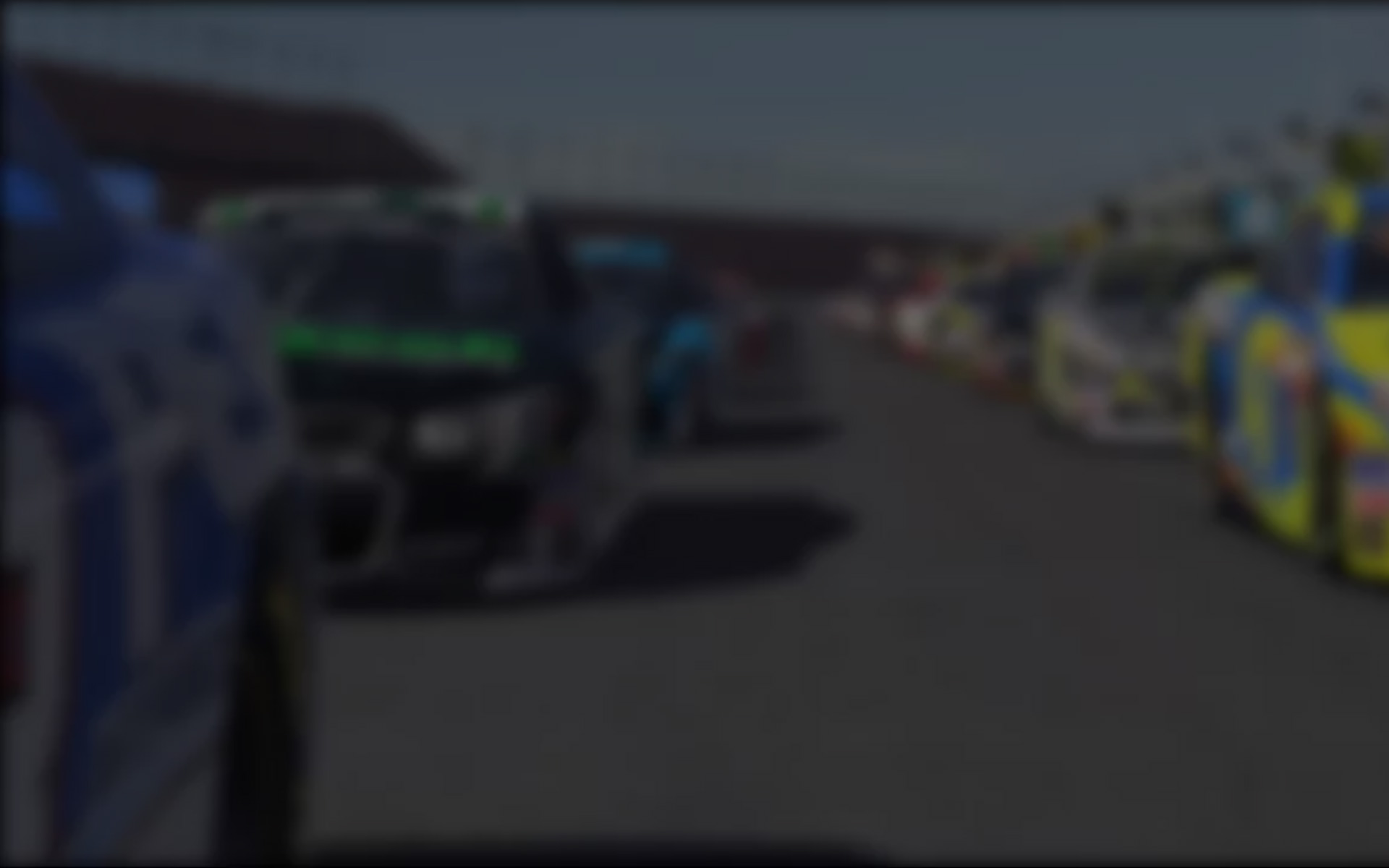 The eighth week of iRacing.com IZOD IndyCar Oval Series action took place at Kentucky Motor Speedway. The track proved to be a rough one for some sim-racers, whose weeks did not turn out quite as planned. The drivers had to best 100 grueling laps on the high speed circuit as they edged close to the 220 miles per hour mark into Turn One.
The 3012 Strength of Field event saw Matt Lambertson (PA) lead the charge to green for an event that saw only one caution flag. The top four got off to a great start as Matt Cooke (Canada), Mark Shaffer (West), Lambertson and Adam Dock (Texas) broke away as the field started to straighten out.
As the 15 lap mark approached, Dock started falling-off the pace and slipped into the clutches of teammate Lambertson as Cooke and Shaffer rocketed away. Lambertson caught a break though as the Dallara IndyCars of teammate Brandon Trost (PA) and Troy Eddy (Atlantic) came together and brought out the yellow. The entire field pitted, with Cooke and Shaffer leading the charge back out followed by Rob Unglenieks (Michigan).
The race restarted four laps later with Cooke off to a great re-start followed by Unglenieks and Paul Jenkins (Illinois) as Shaffer fell back to sixth position and attempted to drive through the field. Eventually Shaffer and Brendan Lichtenberg (Midwest) broke away from the mid-pack and set-off after the top three.  However, they got together lapping a slower car on the tri-oval around ¾ mark, forcing Shaffer out of the race. Just as this was developing, the leaders made their ways to the pits where Unglenieks rear-ended Cooke, opening the door for Jenkins to take the lead. Unfortunately Jenkins was pre-occupied missing the chaos ahead of him on pit lane and he collected a speeding penalty.
After pit stops Lichtenberg had gapped the field and had clear sailing for the victory. Cooke rallied back to second followed by Unglenieks and Dock with Erick Davis (Canada) rounding out the top five. Dave Jinks (West) brought his car home in sixth position, one ahead of Jenkins whose speeding penalty relegated him to seventh. Paul Jennings (Carolina) finished eighth followed by Lambertson in ninth and the last car on the lead lap.
The point standings show Cooke well out in front with 1393 from Unglenieks (1105) with Jenkins only one point adrift in third. Lambertson is fourth, a dozen behind Jenkins, while Davis rounds out the top five 15 points behind Lambertson. Positions six through ten are all up for grabs as many drivers have yet to score eight rounds.  Of these sim-racers, look for Lichtenberg to make a jump, possibly as high as second position, as he is only 156 points behind Unglenieks.
Next week the drivers and teams will head to Kansas Speedway for a much smoother ride. The newly repaved track will host IndyCar action for its second time since being introduced to the iRacing.com simulation.
---
You may also like...
---