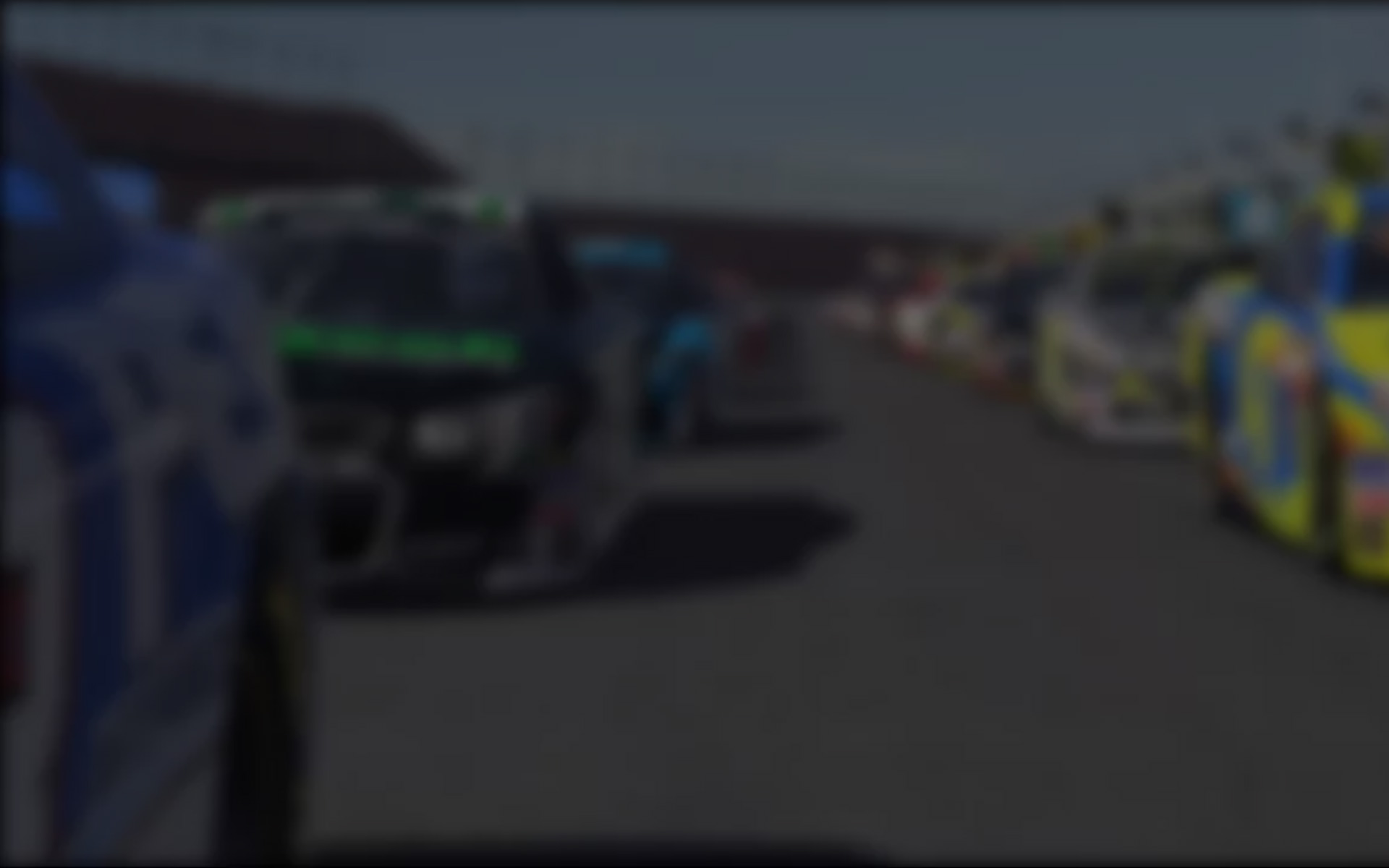 LSRTV is excited to officially announce that they have reached yet another agreement with iRacing.com Motorsports Simulations to broadcast the entire 10 race season of the 2015/2016 NASCAR iRacing.com Pro Series. This agreement extends a long lasting partnership between LSRTV and iRacing, who have partnered to bring full coverage of the NASCAR iRacing Pro Series to sim racing fans worldwide for the last two years running since 2013/2014.
The NASCAR iRacing.com Pro Series, is the culmination of the annual "Road to Pro" on the service, in which Class A licensed oval drivers compete in events through the NASCAR iRacing.com Class A Open Series weekly in attempts to finish in the top 10 in championship points, and earn their pro license. Both the top 10 from the 2015 Season 1, and 2015 Season 2 championship standings will be invited to participate in the NASCAR iRacing.com Pro Series. These 20 "new" drivers, will be paired up with the sim racers who finished 21st-50th in the 2015 NASCAR PEAK Antifreeze Series, to create a 50 car series, in which a grid limit of 43 will be in effect for each event.
Through the 10 race championship, 50 drivers will be cut down to 20 who will transfer into iRacing's highest oval ranking. Not only will there be a champion, but the top 20 in points after the Pro Series has concluded will have their spots on the grid locked-in for the 2016 NASCAR Peak Antifreeze Series, joining the top 20 in NASCAR PEAK Antifreeze Series points from 2015 who stayed locked into that series to create a 40 car field. 21st-30th in NASCAR iRacing Pro Series points then will be able to attempt to qualify for the back three spots on the NASCAR PEAK Antifreeze Series grid (41st-43rd) with no guaranteed spot in the field for each event, again creating a 50 car field with a 43 car grid limit for each event.
The weekly race broadcast can be found via the LiveSimRacingTV YouTube channel, where the races will be streamed LIVE in real time, at youtube.com/user/LiveSimRacingTV. The individual race streams will be accessible through that location, and will also be linked weekly through LSRTV's social media on Facebook at facebook.com/lIvesimracingtv, on their webpage at livesimracing.com, as well as through the iRacing LIVE page and notification bar on the iRacing.com member Site. The on-air talent for the broadcasts will include Jacob Seelman of Race Chaser Online (play-by-play) and LSRTV Director of Operations Evan Posocco (color analyst) in the broadcast booth as they did last season, along with Juston Rosenow (color analyst, pit-road) and others. Additional analysis to be provided by several Pro-level drivers throughout the course of the ten-race series to provide additional insights.
You can relive the 2014/2015 NASCAR iRacing.com Pro Series and all its excitement through our 2015/2016 Promo video:

---
You may also like...
---