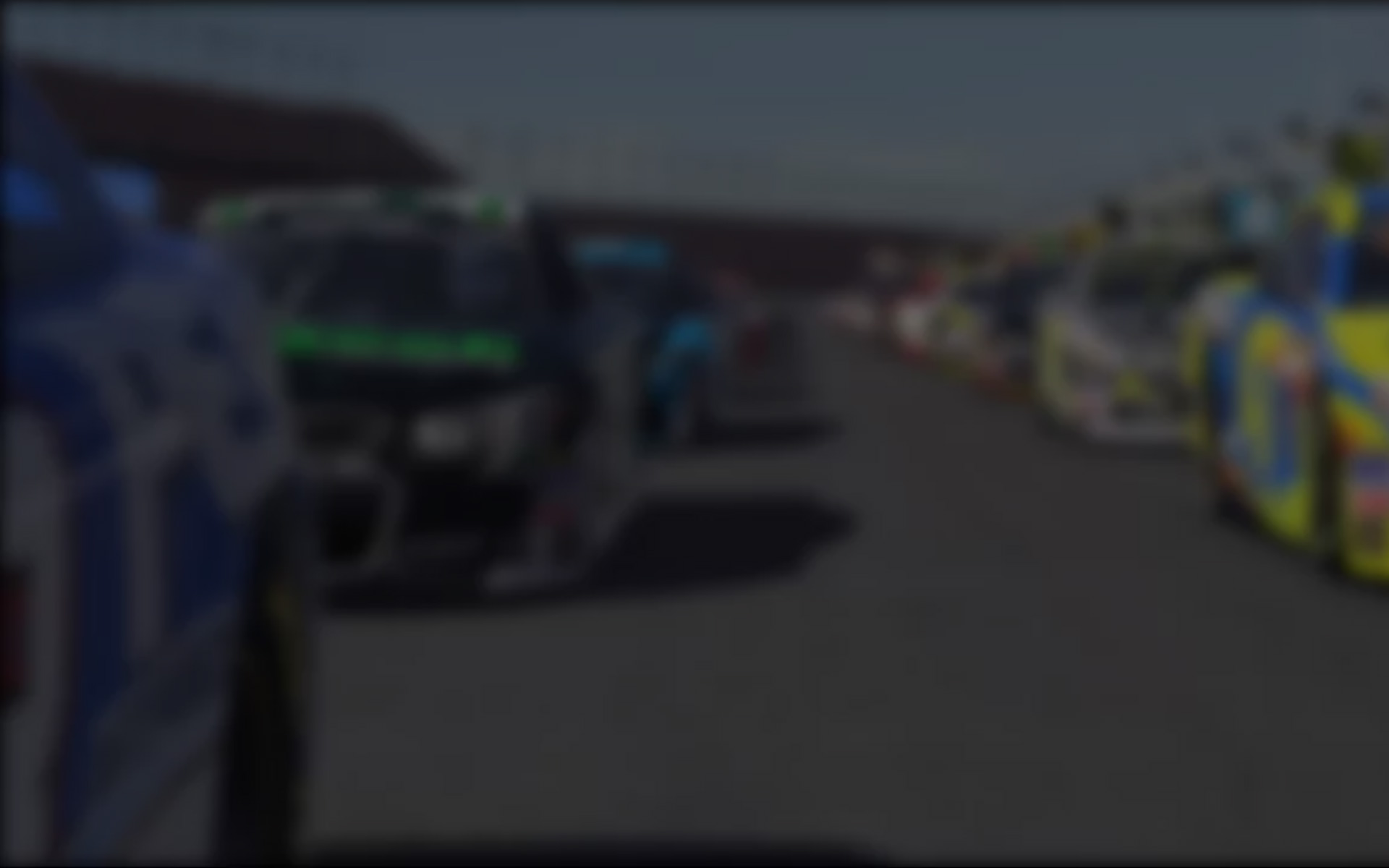 As a member who generally races in Division 4, I sometimes feel all the news and stories we see focus on DWC and Pro drivers, along with the occasional Division 1 sim-racer.  So I thought it would be great thing to do a Q&A with some of the top drivers for the past season in Division 4 and "lower."
I am here with Tom Giannini, an upcoming star who won the Division 4 title in the iRacing.com NASCAR Class B (Fixed setup) Series for 2013 Season 4 2013.  Tom scored three wins and 37 top fives in 138 online races last season to come out on top of Kristopher Perryman (MidSouth) and David Baker4 (California) to take the D4 crown.
Thanks to last season's results Giannini has advanced to Division 2 this season and currently holds down P15 in the NiCB Fixed standings.  I had the chance to speak with Tom recently and discuss his championship and overall outlook on iRacing.
Q:    Hello, how are you?
A:    I am good. I appreciate you doing this interview. It feels really cool getting recognized!!
Q:    How long have you been an iRacing member?
A:    I joined iRacing on Feb 27, 2013 so you can say I'm still a newbie to the whole scene.
Q:    How long have you been in Division 4?
A:    This was the first season that I even knew about divisions and what they meant so I couldn't tell you for sure.
Q:    Was the fight for the win as hard as it looked?
A:    Winning anything in iRacing is extremely hard. Winning a race takes every last bit of competitive skill that you have. So to win a championship and be that strong for that many weeks was definitely hard but I enjoyed every second.
Q:    What is your plan for the future in iRacing?
A:    I don't have any plans for iRacing. I don't even have many ambitions. I just want to go as fast as I can and enjoy myself. I hope that my talents can get me somewhere in the community, but having fun and racing hard are what will always come first to me.
"I don't have any plans for iRacing. I don't even have many ambitions. I just want to go as fast as I can and enjoy myself."
Q:    How do you feel about the new NASCAR iRacing Series as the intro to pro?
A:    I don't have many opinions on it at the moment. I enjoy driving the A class cars but they haven't been my focus. For now I want to get really fast in the B cars and then make the jump up. The A cars are pretty tough to drive so I want to spend a little more time in the smaller leagues.
Q:    How did you get started in iRacing?
A:    I got started because of my brother. He was the first to get into iRacing. I have been a NASCAR fan since 2002, but seeing him have so much fun on iRacing made me want to get into it.
Q:    Who is your favorite real world driver?
A:    Elliott Sadler has been my favorite driver since 2005. Even after he went down to the Nationwide Series, he still remained my favorite driver.
Q:    Is this the first time you have been a champ in the division?
A:    This was actually the first time I ever even ran for a championship, so to do it in my first try feels really awesome and encouraging.
Q:    Anything you want to tell lower division people or the rookies in iRacing?
A:    I would tell them to take their time; slower can be faster. The little tips and tricks to being a front runner will come in time. In the meantime they should do the best that they can and just keep at it. Practice and time makes perfect.
Q:    If you make it to pros what are your plans? If you make it to WC what are your plans?
A:    If I make it to the pros or WC, my plans would be the same as they are now: Go out there, give it all I got and have fun. That mindset got me a Division 4 championship so I think it would help in being successful in any division or series.
Thanks for interviewing!!
---
You may also like...
---