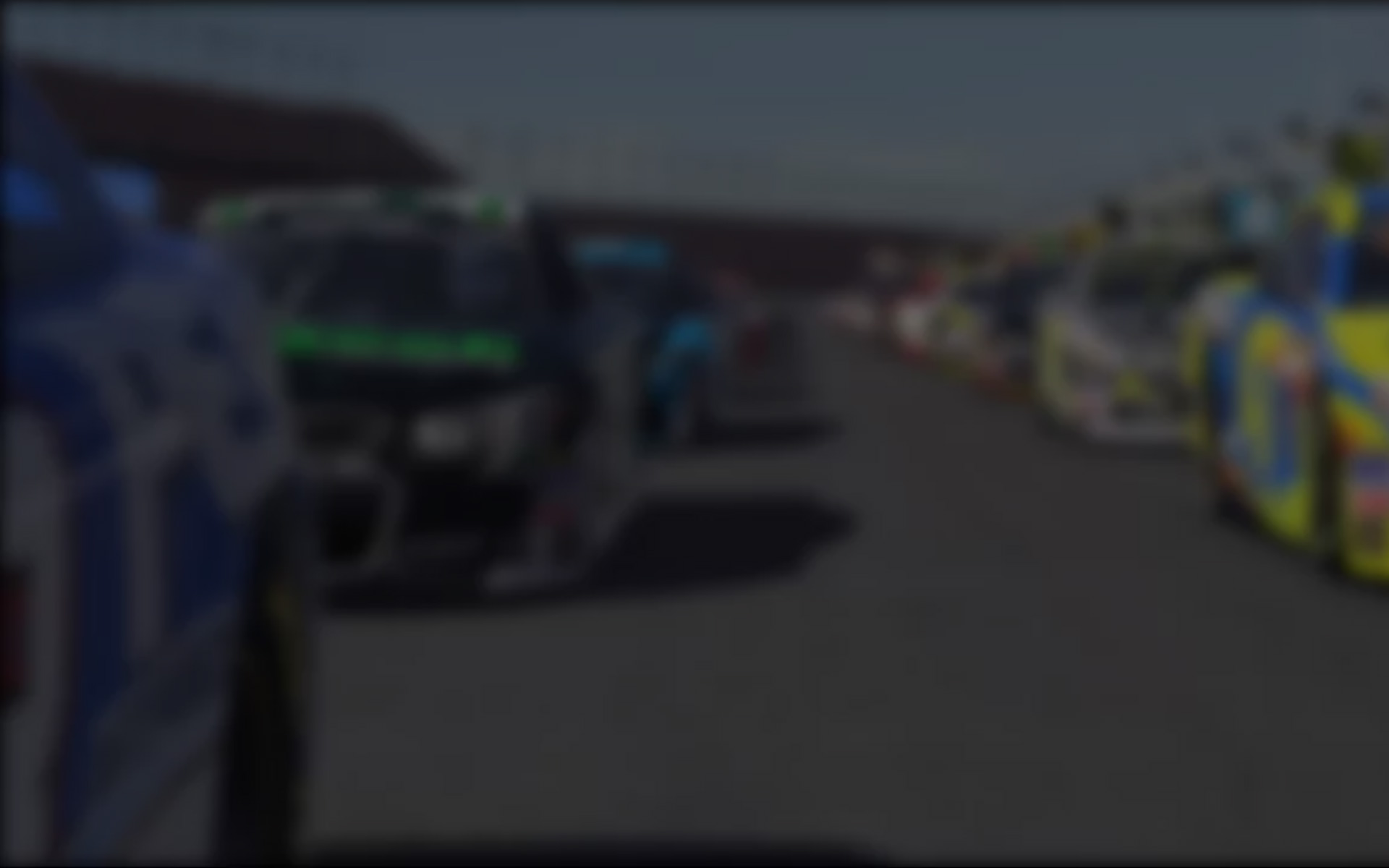 Tipping the iRacing.com Grand Prix Series World Championship see-saw in his direction, Hugo Luis secured his fourth victory of the 2012 season in a dominant pole-to-flag display at Philip Island. The Brazilian, who is chasing to retain his championship crown, took the Round Ten honours 11 seconds clear of 2010 champion and current point leader Greger Huttu.
Starting the 69 lap online race in pole position, Luis immediately broke clear of the field to leave Atze Kerkhof, Jakes Stergios and Huttu embroiled in a battle that lasted until the first round of pit-stops. As My3id's Luis sailed into the distance with a clear track ahead of him, Team Redline's Kerkhof had to use all his guile to defend his second position, firstly from Stergios, and then Huttu, who overtook the American on Lap 16.  Despite his valiant efforts to hold-off his team-mate for several laps, a small mistake by Kerkhof left the door open for the former World Champion to slip through at the first turn.  It was an error that cost the Dutchman not just the second position, but the third spot as well, when the remainder of the first pit-stops ensued.
"(When) Jake pitted, me and Greger had some laps left," Kerkhof explained.  "Greger was on my tail and I made that stupid small mistake which provided him with a run on me on the straight.
"I didn't want to fight him so I let him by. Going from clean air into dirty air behind Greger including going off throttle costs me a full second, exactly what Jake needed to get in front of me after my pit-stop. So there I was behind Jake."
By the time the top-four had made their first visit to pit-lane, Luis' lead had grown to nine-seconds over Huttu, who was now clear of the continuing duel for third position. When the time came for the final scheduled stops, Kerkhof, who'd remained glued to Stergios rear-wing for the entire stint, reclaimed the spot.
"Like I expected, (Jake) was going in some four laps earlier than myself, so from there I had some clean laps." Kerkhof added. "I knew I was able to do 1.07.7 on the fuel load so I pushed some .8's out before I had to pit. I got out in front of Jake and I knew I had to stay calm and make it to the finish."
After making his final stop of the of the race, Luis' advantage had been pegged by Huttu to ten seconds, a margin the current iRacing World Champion carried to the finish line for his fourth win of the season.
"I tried to keep myself cool to avoid any mistakes." Luis said. "I had two close calls while lapping back-markers, but nothing happened at all. As the gap was good, I tried to keep it safe for the rest of the race. Everything played well for this race and I had my first win when starting from pole."
"Everything played well for this race and I had my first win when starting from pole." – Hugo Luis
Although Huttu trailed Luis home, by all accounts, the Finn's second place finish marked an impressive début run on the virtual Philip Island circuit.
"First race here at Philip Island in the DWC for me as I've missed it the first two seasons! Actually I don't remember doing any other race here either," Huttu explained. "Pretty much a maximum result from this race after starting fourth, so pretty happy with it."
Once Kerkhof had finished his game of pit-stop leap-frog with Stergios, he was able to keep the American at bay, although his mirrors remained filled to the flag, with just a few tenths between them at the line.
In arguably one of the toughest track battles of the race, Martin Krönke secured the final top-five position after an epic struggle with Roland Ehnström and Jeremy Bouteloup. The German made up the initial ground during the pit-stop cycles, and leapt past Aleksi Uusi-Jaakkola and Ehnström by running a longer first stint. Running in nose-to-tail formation, Krönke had to wait for the second pit-stops to move into fifth position, rejoining with Ehnström now making up ground on the My3id sim-racer. It was not long before Orion Racing's Ehnström was challenging for the position, and made a pass on Krönke's Williams-Toyota FW31. But a handful of laps later, Krönke was back in fifth, as he reclaimed the spot with a brave move through the flat-out Turn One.
"Jeremy made a small mistake in the tight Turn Four hairpin, and I was right there to take advantage, taking sixth position," Ehnström told inRacingNews. "Four laps later I made a perfect out-braking manoeuvre on Martin into the same hairpin to take fifth, and now I was a lot happier! However, I wasn't fast enough to pull out a gap to Martin, and with eight laps to go he re-took fifth into Turn One."
After struggling in his final stint, Bouteloup was thankful of his seventh place finish as he watched Davy Decorps cut a gap of several seconds to just a few car lengths in the closing laps. For Frenchman Decorps, it was his first complete run to the chequered flag in several races, and his début appearance in the top-ten this season.
Clawing their way up the order to secure ninth and tenth respectively, Illka Haapala and Andre Boettcher gained three places to claim the final top-ten positions of Round Ten.
Slowly but surely, Luis has chipped away at Huttu's championship points lead.  It's now clear, that with six rounds of the championship remaining and 42 points between them – if the Brazilian keeps winning, he could retain his iGPSWC crown. Meanwhile, in the scrap for third position, Stergios on 264 points continues to fend off Ehnström (254) but now has Kerkhof making up ground on both of them.
Round 11 of the iRacing.com Grand Prix Series World Championship heads to the Mid-Ohio Sports Car Course.  Mid-Ohio is a favourite of Huttu's, but with the Luis comeback gaining momentum, will that be enough to stop the charge in its tracks?
Watch on iRacing Live as the intrigue continues to unfold.
---
You may also like...
---